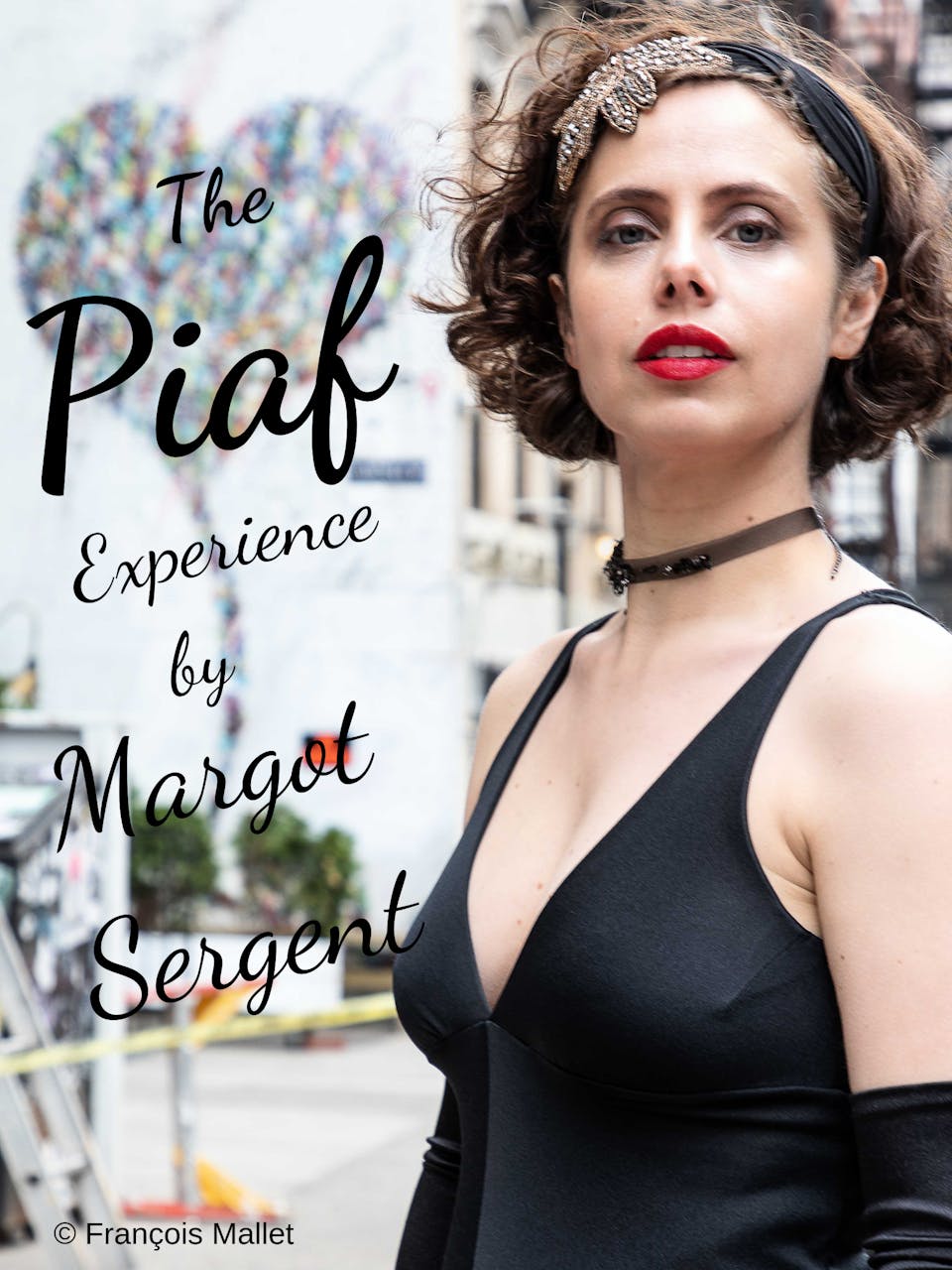 Margot Sergent
Birdland Theater
$20.00 - $30.00
Tickets At The Door
Join us at the Birdland Theater for The Piaf Experience Presented by Margot Sergent!
The PIAF experience, a Parisian Cabaret Revival
the best of PIAF, AZNAVOUR, and TRENET starring Margot Sergent
Parisian Cabaret Revival features Margot Sergent, an acclaimed cabaret singer, actress, and harpist who sang her way up from Parisian clubs to prestigious venues such as l'Olympia, almost mirroring the career path of Edith Piaf.
French Cabaret is a gypsy jazz ensemble featuring the voice of Margot Sergent soaring over her lyrical harp. Accompanied by upright bass and guitar, Margot croons timeless classics. She embodies the longtime exchange between France and America, Paris and New York, evoking a midcentury spirit. Her golden harp adds that "je ne sais quoi" to their irresistible hot jazz groove. Experience the romance and excitement of the prohibition era as you lapse into french reverie.
On the encouragement of mentors, she then attended the prestigious Berklee College of Music to nourish her passion for jazz, and was trained by renowned masters Ed Tomassi and Maggie Scott (former mentors of Diana Krall and Esperanza Spalding).
Making a splash in New York City, Margot Sergent will take you by storm with her infectious passion and dedication to French chansons and torch ballads in the unforgettable French legacy of Parisian Cabaret storytelling. Her voice enriched with emotion, Margot distills the essence of each lyric, weaving together a greater narrative. Margot is, without a doubt, the preeminent ambassador of Piaf's legacy at this time.
This enchanting show is not one to be missed. Allow yourself to be transported in time to the sonic worlds of "La Vie en Rose", "Non, je ne regrette rien", "l'Hymne à l'Amour" and other jewel songs that revolutionized the cabaret-genre and made Piaf, Trenet, Aznavour some of the greatest singer-storytellers of all time.