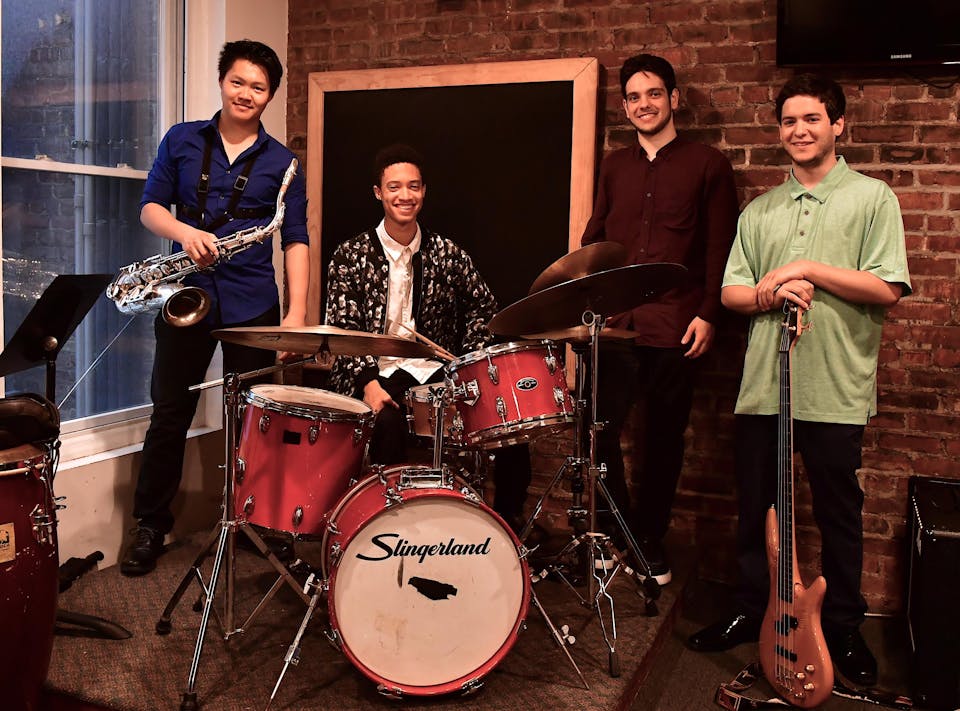 Seating is first come first serve for Table AND Bar
The NEXTGEN QUARTET
Chris Mondak
Gabriel Feldman
Mario Layne Fabrizio
Ye Huang
Birdland Theater
$20.00 - $30.00
Tickets At The Door
Join us at the Birdland Theater for the Nextgen Quartet!
The NEXTGEN QUARTET consists of an exceptionally skilled, entertaining and charming group of young musicians that are; Chris Mondak (Bass), Gabriel Feldman (Piano), Mario Layne Fabrizio (Drums/Percussion), and Ye Huang (Saxophones and Clarinet) who play works that each member contribute to the group. A reviewer stated that the NEXTGEN quartet is "so striking that they knock you off your feet" and that they, " set the musical world on fire with their debut album". Their music is mostly derived from the American jazz past and present, and also includes a great deal of backbeat oriented music that usually presents the members' collective and soloist prowess. The NEXTGEN Quartet presents some of their music on thier debut album "STARLIGHT," and they have performed at numerous venues in China and the United States.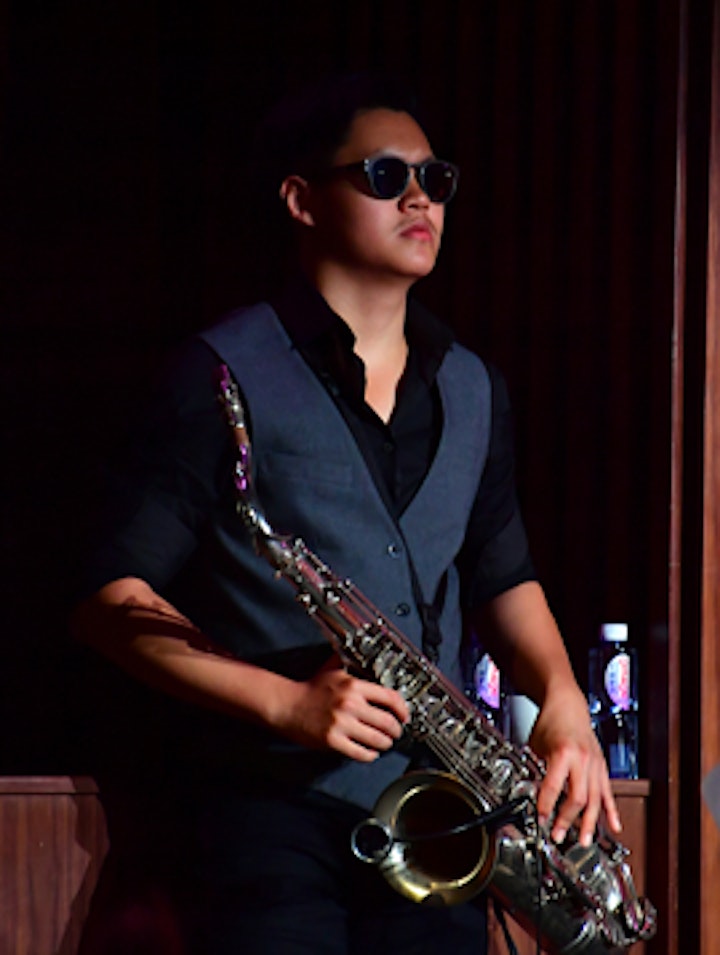 Ye Huang, born in 1998 in Shenzhen, China. Clarinetist, Saxophonist, and Composer. At age 12, He was admitted by Juilliard Pre-College, studied classical with clarinet professor Alan Kay, and jazz with saxophonist Ron Blake. He is now attending New England Conservatory for jazz performance major studying with Jerry Bergonzi, and Miguel Zenon. Recently, He was named Backun Clarinet artist.
Ye Huang attended LaGuardia Performing Arts High School in New York. During the high school years, he joined the school's orchestra and jazz big band for both clarinet and saxophone. In 2014, by selecting he was admitted to Lincoln Center youth orchestra. In 2016 Charles Mingus Big band competition they won the first place.
He toured China with Bryan Carter, Emmet Cohen, Alex Claffy In 2015. Together they formed the "New York Youngster Jazz Quartet" On May 2016, he was invited by his teacher Eddie Daniels to tour in China as the guest clarinetist. Ye was invited by the famous musician Arturo Sandoval in April 2017 for Asia tour. After returned US, he continued to perform with the band in Blue Note in New York.
In June 2017, Ye served as guest performer and interpreter for the Jazz at Lincoln Center Orchestra & Wynton Marsalis Eurasia tour. He also shared the stage with Wynton Marsalis. In March 2019, He once again toured with Jazz at Lincoln Center & Wynton Marsalis in China.
In May 2018 and June 2019, Ye toured Asia with Mike Stern, Dave Weckl and Bassist Tom Kennedy.
Ye Huang released his first Fusion Jazz Album in 2019, with his band Nextgen Jazz Quartet, entitled "Starlight". It has 12 songs and features 4 of Ye's original compositions. The song "Slavic Blues" was widely praised.
Ye Huang said he was born for music. His potential is not only to transcend classic, jazz, and other musical styles but to dedicate himself to music and creation. He is completing two more cross-styled albums.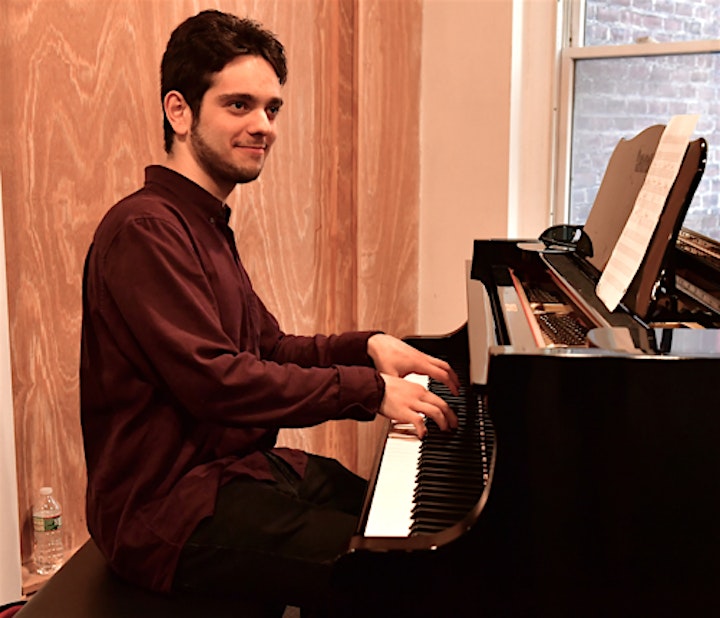 Gabriel Feldman is a jazz pianist and composer and is about to start his senior year at the New England Conservatory of Music. During his time in Boston he has studied with Jerry Bergonzi, Jason Moran, Ethan Iverson, Frank Carlberg, Cecil McBee, Anthony Coleman and Dominique Eade. Gabe has enjoyed the opportunity of playing in Jordan Hall with Marvin Stamm and has performed in master classes for Dave Holland. Growing up in northern New Jersey, he spent his Saturdays at the Manhattan School of Music precollege. During his three years there, he studied with his mentor, Jeremy Manasia, along with saxophonists Jim Saltzman, Felipe Salles, and pianists Ted Rosenthal, Fred Hersch.
In 2015, Gabe attended Interlochen Arts camp, where he studied pianist Luke Gillespie, bassist Kelly Sill, and saxophonist Bill Sears. This is where he fell in love with composing and has been writing music ever since. He also won soloist awards for highschool competitions on three separate occasions, and received the Louis Armstrong award before graduating. Throughout his time in Boston, Gabe has played numerous times at Wally's jazz cafe, as well as Ryles, The Lilypad, and the Westin Waterport.
Gabe will be starting his second tour with the Nextgen Jazz Quartet, which includes clarinetist and saxophonist Ye Huang, bassist Chris Mondak and drummer Mario Fabrizio. The group formed at NEC in 2017, and they have been composing and performing together ever since. Their debut album, Starlight, was released in March, 2019 and compiles twelve original compositions by the group. The Nextgen quartet has performed in numerous cities in China the past two summers.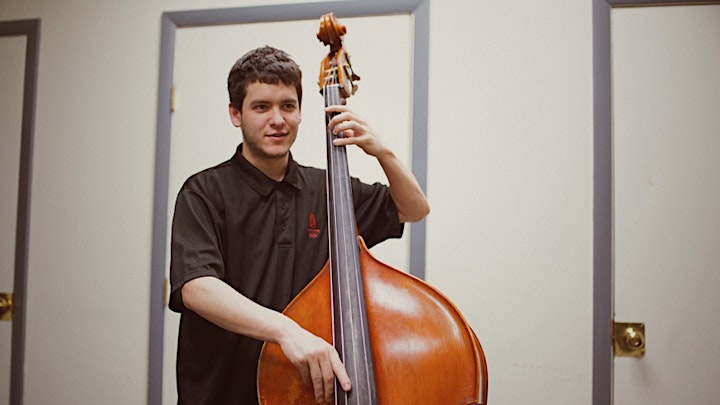 Chris Mondak is entering his third year as a jazz bass student at the New England Conservatory, where he studies with jazz legends Cecil McBee and Dave Holland. Before moving to Boston, Chris lived in Illinois, where he was a three-time all-state musician. Chris also received commendations from Essentially Ellington, YoungArts, Grammy in the Schools, the Brubeck Institute, and Jazz at Lincoln Center. In 2015, Chris was the bassist in the Jazz Band of America, where he performed with Shelly Berg and Wycliffe Gordon.
Chris's aggressive, high-energy approach to the bass is reminiscent of Charles Mingus. Chris has performed on 15 recordings. He is the co-founder of the Illinois jazz combo West of Staley, and he has played over 100 shows with them. Chris also has toured with the rock bands NxT and Rev Gusto, and with the R&B/jazz vocalist Emmaline. Chris was born in Venezuela, he has traveled to Canada, Costa Rica, Ireland, Italy, and Spain, and he is performing in China, including a one-week residency at Jazz of Lincoln Center Shanghai, in July and August of this year.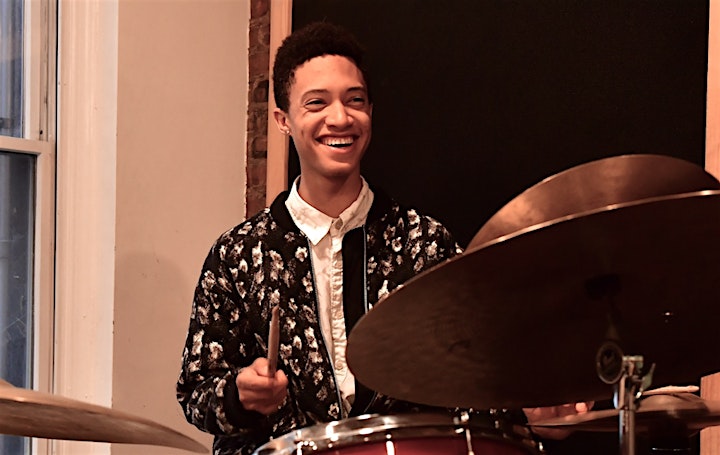 Mario Layne Fabrizio (New Jersey native), is a percussionist and composer. He has studied with many teachers including Billy Hart, Cecil Mcbee, Jason Moran among others, and in addition, he has performed with some notable musicians including Claudio Roditi, Arturo O'Farrill, Oran Etkin and Jason Palmer. Mario is inclined to play within all musical idioms and he believes that music is a permeable membrane that does not discriminate by "genre" or medium. He believes in music as a means of propagating community and culture, connecting people, projecting experiences, and simulating the brain and heart to uplift humanity. Mario also integrates (in his music) and works with visual art, literature, comedy and film.
*When improvising in any context, it is evident that music-making requires a certain level of psychic, mental, emotional and physical awareness of the self, the musicians I/one am/is playing with, as well as the audience (the world). Without an honest desire to understand oneself,others, and the universe (empathy), one cannot make music; listening with care is akin to absolute peace