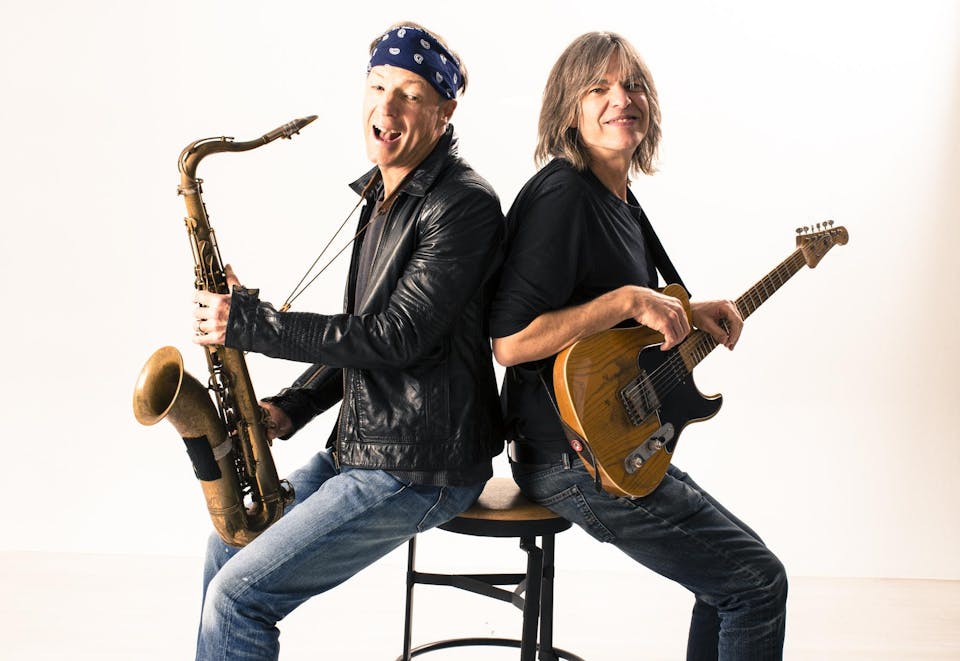 Seating is first come first serve for Table AND Bar
The Mike Stern/Bill Evans Band With Tom Kennedy Steve Smith and Leni Stern
Birdland Jazz Club
$30.00 - $40.00
Tickets At The Door
Birdland welcomes The Mike Stern/ Bill Evans Band! Featuring Tom Kennedy and Steve Smith!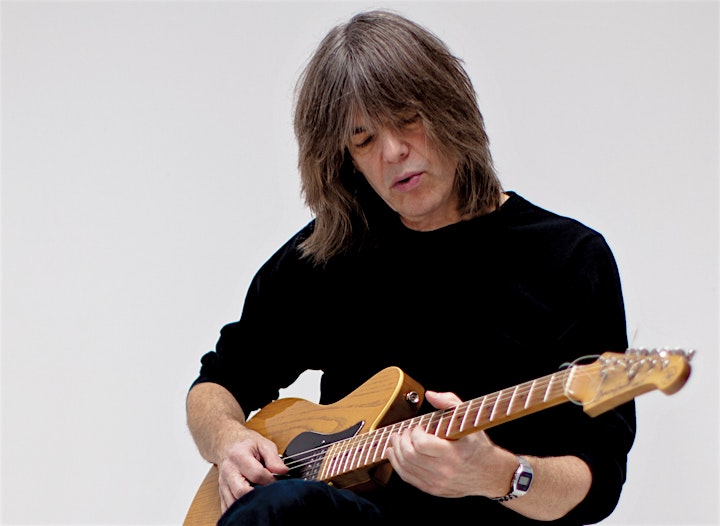 To a generation of contemporary jazz guitar aficionados, Mike Stern is regarded as one of the true guitar greats of his generation. A player of remarkable facility whose searing lines are informed mainly by bebop and the blues while also carrying a rock-tinged intensity, Stern made his mark with Miles Davis in the early '80s before launching his solo career in 1985. Since then he has released 17 recordings as a leader, six of which were nominated for GRAMMY® Awards. His latest, Trip, is his first since recovering from a serious accident in the summer of 2016 that left him with two broken arms and nerve damage in his right hand that prevented him from even holding a pick. But Stern is back on top of his game, playing with typical authority and prodigious chops on this all-star outing, which features such longstanding colleagues as trumpeters Randy Brecker and Wallace Roney, saxophonists Bob Franceschini and Bill Evans (a bandmate of Mike's in Miles Davis' 'comeback band' of 1981), bassists Victor Wooten and Tom Kennedy and drummers Dave Weckl, Dennis Chambers and Lenny White.
Says Stern of the whole arduous journey that led to this triumphant comeback album: "Sometimes you have some bad stuff that'll happen to you, but you kind of get through it and you realize that everybody has this stuff — good trips and bad trips. But you just gotta keep trying, you gotta get up and keep going as soon as you can, which I was able to do. I had to figure out a way to play. I don't know what I'd do if I couldn't play music. If you really want something bad enough, sometimes you have to fight for it; you find a way to make it happen. And now I have friends who I trust who tell me that they wouldn't have noticed any difference in my playing if I hadn't told them what happened to me."
Produced by pianist-keyboardist Jim Beard, Stern's frequent producer going back to 1991's Odds or Evens, Trip is a brilliant showcase of what the acclaimed guitarist does best — riffing on post-Miles funk-fusion ("Trip," "Screws," "Watchacallit"), urgent swingers ("Half Crazy," "Scotch Tape and Glue," "B Train") and lyrical ballads ("Amelia," "I Believe You"). His wife Leni Stern guests on two tracks, playing the n'goni (a three-stringed African instrument) on the buoyant "Amelia, which also features Gio Moratti on backup vocals, and the uplifting ballad "I Believe You." Other performers on Trip include percussionists Arto Tuncboyaciyan and Elhadji Alioune Faye, Living Colour drummer Will Calhoun and bassists Teymur Phell and Edmond Gilmore, both of whom currently work with Stern on his regular Monday and Wednesday night residency at the 55 Bar in the heart of Greenwich Village.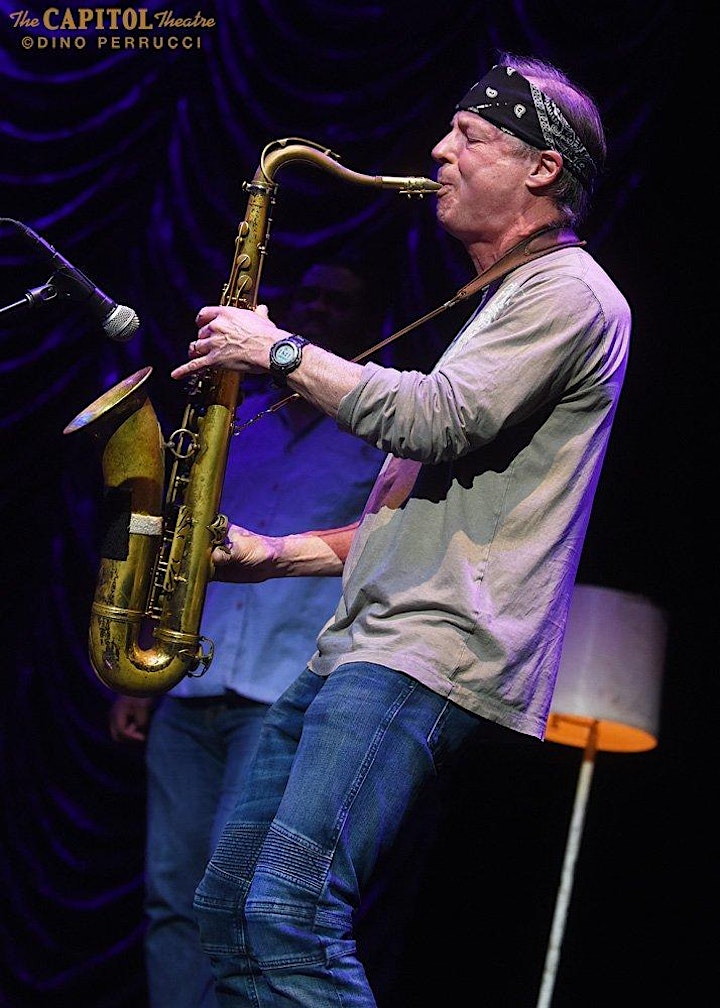 Deeply intrigued and ultimately inspired by American roots music, saxophone legend Bill Evans wrote, produced and recorded "Soulgrass" in 2005, garnering a Grammy nod in the process. Soulgrass was a breakaway new fusion of jam, rock, funk, roots and jazz, blending the banjo, fiddle, mandolin and dobro, combining the best musicians from Jazz and Americana. Three more CD's followed in the Soulgrass genre, "The Other Side of Something", "Dragonfly", and the 2014 release of "Live in Moscow" recorded during the first of two sold out U.S. State Dept sponsored tours of Russia. Each subsequent release found Bill pushing the musical boundaries of Jazz and Improvisational rock. "Combining banjo and fiddle with rock guitar became very natural for me in my live band and recordings. With the addition of vocals, we were reaching a much larger audience of all ages."
After 10 years of touring and breaking new ground with Soulgrass, in 2015 Bill introduced the "Bill Evans Band", a hard hitting montage of Jazz, Rock, instrumental and vocals. Evans and drummer Josh Dion are both featured as the new groups lead singers. The "Bill Evans Band" features Saxophone/vocals, Guitar/vocals, bass and drums/vocals with a seamless blend of Jazz, rock and groove. "People really relate to this band. We're not afraid to play anything. The Bill Evans Band takes people on a musical journey with jazz, funk, and rock and roll. For me, that's the definition of jazz – Improvisation and Exploration that people can still relate to!"
"RISE ABOVE" is Bill's latest and most accessible release to date (2016). On this, his 24th solo offering, Evans explores rich and haunting vocals from special guest singers, including legend Gregg Allman, Warren Haynes, JJ Grey, Anders Osborne, Murali Coryell, and Josh Dion. Says Bill, "This recording has been an epic journey. My vision from the beginning was to record with some of my favorite singers, and work on a different song with each one of them. The goal was to still make a cohesive and solid performance out of all this music. It went far beyond my expectations. Sheer pleasure start to finish!"
"RISE ABOVE" is tied together with Evans' pedigree and love of soulful melodies and hard-hitting grooves, as it has been from the very beginning. In addition to his powerhouse guest vocalists, this recording also features: Jake Cinninger (Umphrey's McGee) and Mike Stern on guitar, as well as a who's who among Jazz and Jam Band musicians.
Evans is a world-class saxophonist and producer who made his debut on the international music scene in the 1980s originally with Miles Davis, (at the age of 21 years old and recorded 6 records with Davis) which led to playing with the likes of John McLaughlin, Herbie Hancock, Mick Jagger and Willie Nelson to name a few. With 24 solo albums, Grammy nods, and countless collaborations and tours, Evans has continued to explore a dazzling variety of adventurous musical settings as a pioneering bandleader, consistently winning fans in the worldwide arena. RECENT HIGHLIGHTS include touring and/or performing with his own Bill Evans Band as well as Warren Haynes, Robben Ford (Soulgrass meets Blues), Phil Lesh & Friends, The Stern/Evans Band, Medeski Martin & Wood, and countless sit-ins with The Allman Brothers Band, Umphrey's Mcgee, Moe, Blues Traveler, Galactic and more. Evans will be spending much of his time touring with the Bill Evans Band in support of his new album "Rise Above".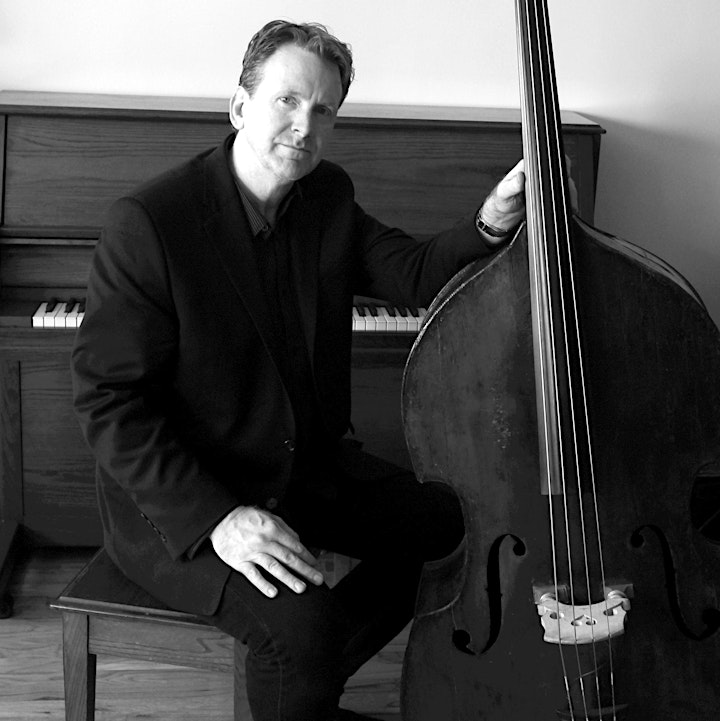 Tom Kennedy is an accomplished touring and studio musician who ranks as one of the top acoustic and electric bass players in the world. His credits include performances and recordings with both mainstream legends and leading contemporary players.
Tom's musical roots with on the acoustic bass, an instrument he started playing at age 9 and took to so naturally that within a few years he was performing with internationally known players such as Freddie Hubbard, James Moody, Nat Adderly, Sonny Stitt and Stan Kenton.
At age 17, Tom would create a musical alter ego when he began playing the electric bass. Intrigued by the endless possibilities of the instrument, he began developing his now signature style best described as deep, soulful grooves merging seamlessly into acrobatic, horn-like soloing.
Gaining a reputation that soon traveled beyond his native St. Louis, Tom relocated to New York City, where he quickly gained work with multiple groups. Further accolades came through a recording with guitar great Bill Connors and tours with tenor saxophonist Michael Brecker in the world-renowned jazz-fusion group Steps Ahead. Additional tours and recordings with Brazilian pianist Tania Maria and guitarist Al DiMeola followed.
In 1998, Tom became an integral part of Modern Drummer hall of famer Dave Weckl's band, a group he toured, composed and recorded with for over nine years. Tom and Dave have continued to perform and record together on various projects for other artists, including Mike Stern, Didier Lockwood, Dave Grusin and Lee Ritenour.
Tom has also performed and recorded with top contemporary players Simon Phillips, Steve Gadd, Frank Gambale, Steve Lukather, David Sanborn, Jeff Lorber, Ricky Lawson, Joe Sample and fusion band Planet X.
Tom has released five solo CDs: Basses Loaded in 1996, Bassics in 2004 featuring Mundell Lowe and Joe LaBarbera, Just for the Record in 2011, featuring Dave Weckl and Mike Stern, and Just Play! in 2013 featuring Lee Ritenour, Renee Rosnes and George Garzone. His most recent solo project, Points of View, released in 2017.
LA Weekly writes that Tom's playing is "nothing short of inspiring." His reputation as a master of his craft is evident among fans worldwide.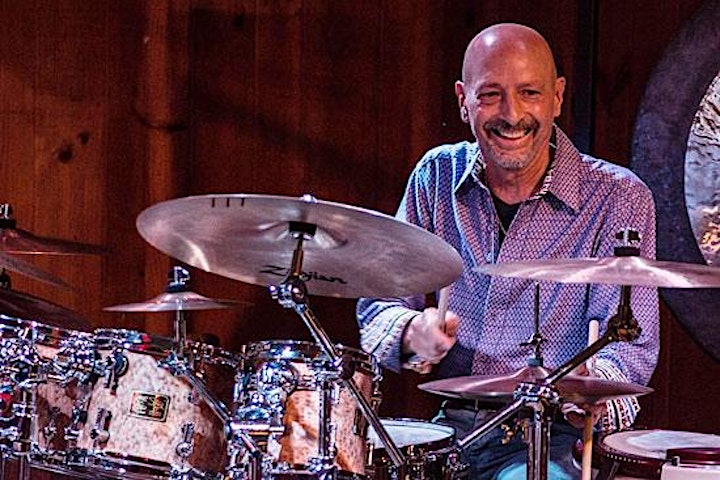 Steve Smith's drumming, while always decidedly modern, can best be described as a style that embodies the history of U.S. music. His original love of rudimental parade drumming is evident in his intricate solos. Likewise, his command of jazz, from New Orleans music, swing, bebop, avant-garde to fusion, is applied with his powerful rock drumming sensibilities and allows him to push the boundaries of all styles to new heights. His musical focus is committed to the exploration of improvised music incorporating styles as diverse as Blues, Jazz, R&B, Funk and South Indian Carnatic.
Originally drawn to the drums by hearing marching bands in parades as a child in his native Massachusetts, Smith began studying the drums at age nine, in 1963. After high school, Smith studied music in Boston at the Berklee College of Music from 1972-76. There,he received instruction from such renowned teachers as Gary Chaffee and Alan Dawson.
In 1974 Smith's professional career began in full, at 19 years-of-age, with his tenure in the Lin Biviano Big Band, which he toured and recorded with for the next two years, while continuing his Berklee studies. At that same time, he also performed with bebopper Buddy DeFranco and was a member of free-jazz group The Fringe, featuring George Garzone. In 1976, Smith began his association with jazz-fusion by joining violinist Jean-Luc Ponty's group and recording the 1977 landmark fusion album Enigmatic Ocean, which also featured guitarist Allan Holdsworth. It was while touring with rocker Ronnie Montrose a year later that Smith was asked to join the popular rock band, Journey, which brought his playing to the attention of a rock audience.
With Journey, Smith toured around the world and recorded numerous successful albums including the immensely popular Escape (Columbia 1981) and Frontiers (Columbia 1983), both of which garnered the band many Top 40 hits. To date, the Journey catalogue has worldwide sales of more than 80 million albums. In 1985, Smith left Journey to pursue his original passion, jazz, and to continue his developing career as a session player.
Over the past 40 years, Smith has played on many hits with such diverse artists as Bryan Adams, Mariah Carey, Zucchero, Claudio Baglioni, Andrea Bocelli, Y&T, Dweezil Zappa, Ray Price, and Savage Garden.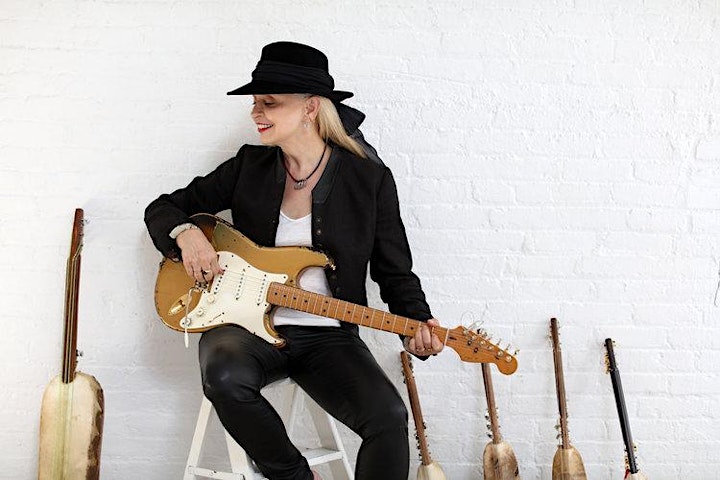 Leni Stern is an unstoppable force of bottomless energy. Her long-time fans know her from a successful jazz career that saw her touring the globe on the stage of every major festival and legendary club with bands that included some of the biggest heavyweights on the scene (Dennis Chambers, Paul Motian, Bill Frisell… to name a few). Everything changed when in 2005 Leni was first invited to perform at the Festival au Desert in Timbuktu, Mali. It was there that she would meet Bassekou Kouyate and his wife Ami Sacko, embraced by their family and their bands, she dove headfirst into the traditions of West African guitar and later the n'goni (African banjo). It was a natural path from jazz, a personal journey to where her playing and the genre all began, a sort of spiritual exploration coupled with devoted study and practice.
In the past 13 years Leni has worked her hardest, forging a new sound that is all her own, composing, studying, practicing, with the rhythms and tonalities of West Africa through the chops of an accomplished jazz guitarist. It is finally, with '3' (April 2018 LSR), that her most authentic voice can be experienced. Joined by her regular NYC-based trio of Mamadou Ba and Alioune Faye, Leni's compositions pay humble homage to the drum patterns of traditional Senegalese folk songs. What emerges is a new repertoire of cross-pollinated ideas and reverence to jazz, to blues, to Africa, to a folk music of today's diaspora.
It has always been a political act, a practice in strength and defiance, to be a woman and a bandleader, a female electric guitarist and composer, who puts out her own albums and manages her own career for over 25 years. In our current political climate, it is now even more essential to celebrate the immigrant experience that brought Leni Stern to the US from Germany and her African bandmates from Senegal and to revere the diverse languages which she speaks and sings in. It is Leni's unique goal to trace the interconnectedness of music, history, and our humanity.
As a bandleader Leni has composed and released 21 albums to date and toured the world as both a teacher and performer, ensuring that the next generation of musicians are inspired to continue the mind-melding and cultural exchange that is so central to Leni's musical intentions.
Recent years have brought some well-deserved recognition to this impressive career. In 2013 she was featured on WBUR, Boston's NPR affiliate, in a feature piece[1]. In 2015 she was the cover story for the Santa Fe New Mexican[2]. In 2016 she was a headline performer at Africa Festival in Wurzburg, Germany[3]. Leni was named in Guitar Player's 50th Anniversary Issue (March 2017) as one of the Most Sensational Female Guitarists of All Time[4]. In 2018 she was selected as an official showcase performer at South By Southwest (SXSW) in Austin, TX[5].