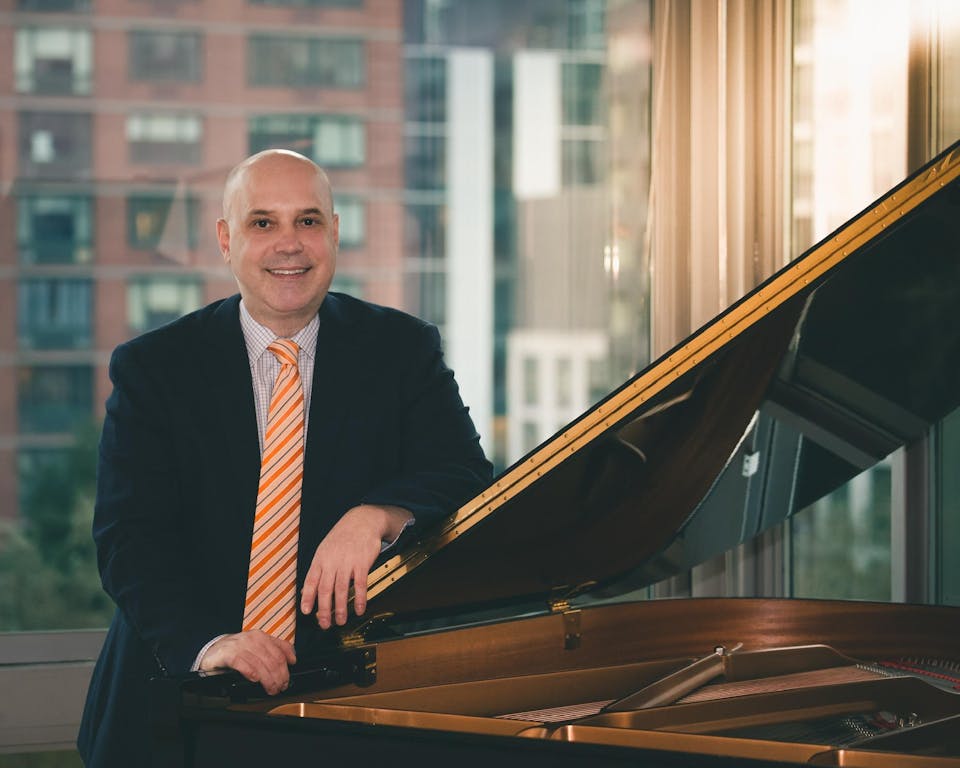 Seating is first come first serve for table AND bar
The Larry Fuller Trio Presents: OVERJOYED
Birdland Theater
$20.00 - $30.00
Tickets At The Door
Join us for 3 nights of the Larry Fuller Trio at the Birdland Theater!
"He sprinkles stardust on whatever song he plays; you hold your breath in wonder."
~ THE NEW YORK TIMES, Stephen Holden
Join Larry Fuller and his Trio to celebrate the release of Fuller's new album, "OVERJOYED". This instant chart-topper features a variety of swinging pieces - from Wes Montgomery to Stevie Wonder, George Gershwin to Oscar Peterson. And a few Larry Fuller originals! "Fuller's artistic certitude radiates warmth", exclaims All About Jazz.
Larry Fuller is an internationally acclaimed pianist, band leader and clinician known to "swing like a beast!". Early in his career, Fuller's undeniable talent earned him the position of musical director and pianist for vocalist Ernestine Anderson, pianist for drummer Jeff Hamilton's Trio, and final pianist in legendary bassist Ray Brown's Trio.
Since 2013 - harnessing his extraordinary experience - Fuller has led the Larry Fuller Trio. He presents a musical program rarely experienced live today, consistently praised for his emotive, swinging style, monster technique, and program versatility. From bop, to stride, to swing, to blues, Fuller's performance at Birdland Theater is not to be missed!
Fuller has appeared at Carnegie Hall with the New York Pops, Symphony Hall with the Boston Pops, Hollywood Bowl, Kennedy Center, Bern International Jazz Festival, Vancouver International Jazz Festival, Shanghai Center Theater, Birdland NYC, Blue Note (Milan, Tokyo, NYC), Auditorio Ibirapuera with Symphony Orchestra Brazil, and many more.