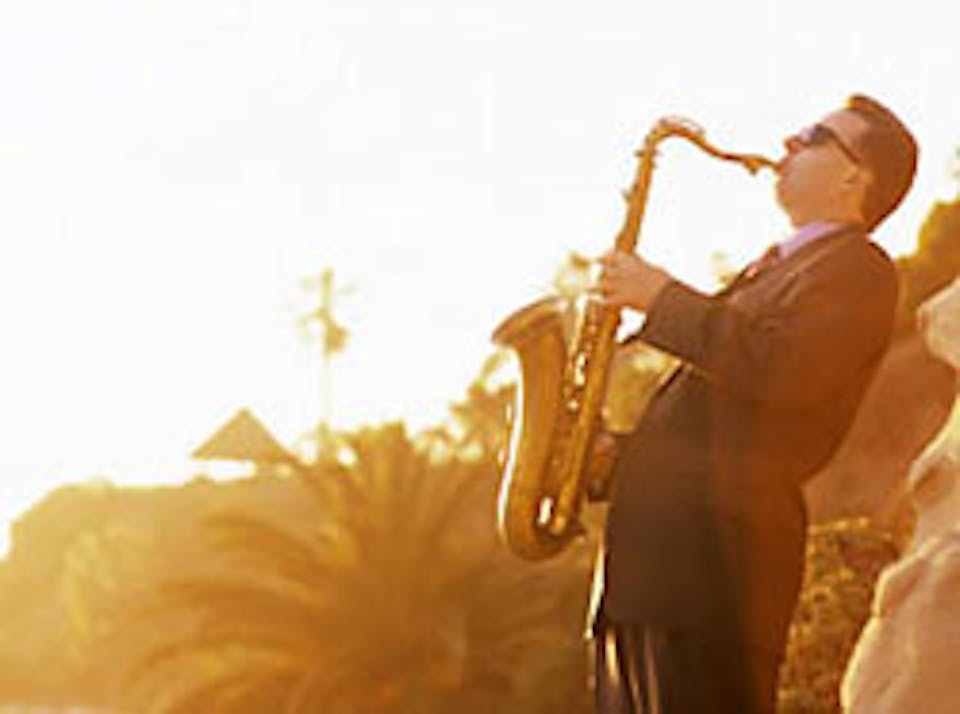 The Harry Allen Quartet
Birdland Jazz Club
Join us at Birdland for The Harry Allen Quartet!
Important COVID- 19 Info:
Birdland is complying with all CDC recommendations as well as reopening guidelines from the City and State. Please understand that while adopting all best practices, Birdland cannot assume remaining risks associated with attending in-person events.
We ask that patrons wear a face covering at all times unless seated, avoid congregating in walkways, or at the bar, and not attend the show if they are feeling ill at all.
Refunds will be processed if you are experiencing COVID related symptoms on the day of the show.
Every person attending a Birdland Event will need to be named on their ticket, and accept the terms of attendance.
We are currently unable to accommodate parties larger than six.
Gene Lees writes, "Stan Getz was once asked his idea of the perfect tenor saxophone soloist. His answer was, 'My technique, Al Cohn's ideas, and Zoot's time.' The fulfillment of that ideal may well be embodied in thirty-year-old Harry Allen."
Swing Bros. recording artist Harry Allen has over thirty recordings to his name. Three of Harry's CDs have won Gold Disc Awards from Japan's Swing Journal Magazine, and his CD Tenors Anyone? won both the Gold Disc Award and the New Star Award. His recordings have made the top ten list for favorite new releases in Swing Journal Magazine's reader's poll and Jazz Journal International's critic's poll for 1997, and Eu Nao Quero Dancar (I Won't Dance), the third Gold Disc Award winner, was voted second for album of the year for 1998 by Swing Journal Magazine's reader's poll. The Harry Allen - Joe Cohn Quartet won the New York Nightlife Award for Outstanding Jazz Combo Performance of 2006 and was nominated for Best Jazz Combo by the Jazz Journalists Association for the same year.
Harry has performed at jazz festivals and clubs worldwide, frequently touring the United States, Europe and Asia. He has performed with Rosemary Clooney, Ray Brown, Hank Jones, Frank Wess, Flip Phillips, Scott Hamilton, Harry 'Sweets' Edison, Kenny Burrell, Herb Ellis, John Pizzarelli, Bucky Pizzarelli, Gus Johnson, Jeff Hamilton, Terry Gibbs, Warren Vache, and has recorded with Tony Bennett, Johnny Mandel, Ray Brown, Tommy Flanagan, James Taylor, Sheryl Crow, Kenny Barron, Dave McKenna, Dori Caymmi, Larry Goldings, George Mraz, Jake Hanna, and Al Foster, among others.
Harry is featured on many of John Pizzarelli's recordings including the soundtrack and an on-screen cameo in the feature film The Out of Towners starring Steve Martin and Goldie Hawn. He has also done a series of commercials for ESPN starring Robert Goulet.
Harry was born in Washington D.C. in 1966, and was raised in Los Angeles, CA and Burrillville, RI. He received a Bachelor of Arts degree in music in 1988 from Rutgers University in New Jersey, and currently resides in New York City.