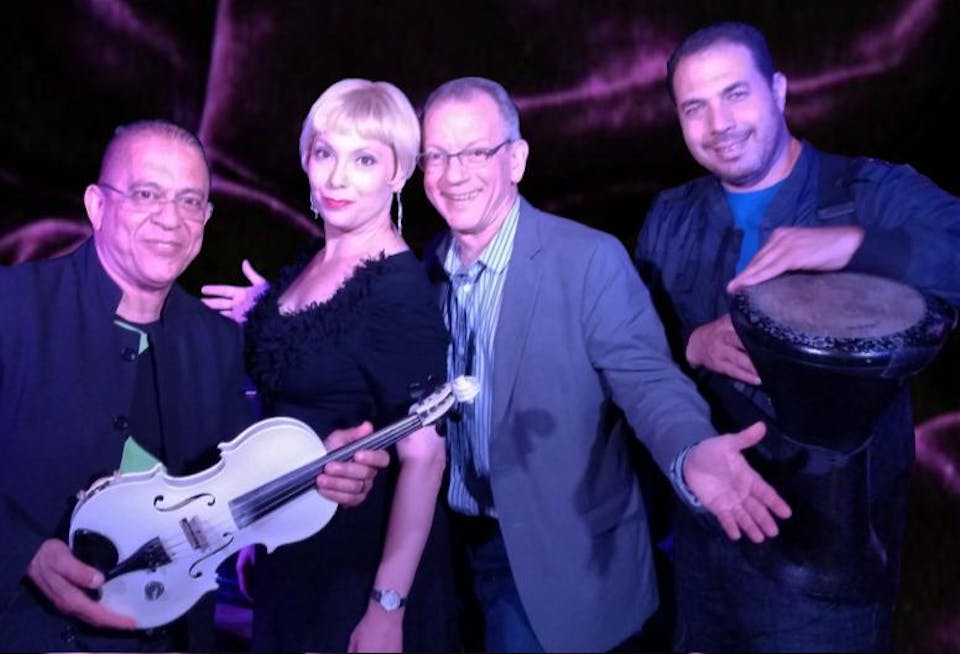 The Habibi Kings
Birdland Theater
$20.00 - $30.00
Tickets At The Door
Birdland Theater is happy to announce that The Habibi Kings will perform in concert on Friday, April 24 at 9:45pm.
The Habibi Kings
Birdland Theater
Friday, January 24 at 9:45pm
"Two Muslims, a Jew, and an Episcopalian walk into a bar..." and create the one-of-a-kind movable feast of world music that is the Habibi Kings! Featuring Samir Shukry (violin/vocals) and Ossama Farouk (doumbek), both from Broadway's Tony and Emmy Award-winning The Band's Visit; plus Drama Desk Award winner Michael Garin (piano/vocals) and the "supple-voiced" (NY Times) Mardie Millit inexplicably singing in Farsi! With songs from Europe, North Africa, the Middle East, and Central America, the Habibi Kings are truly "The Finest in Non-Regular Music."
The Habibi Kings
Birdland Theater, 315 West 44 Street, NYC
Friday, January 24 at 9:45pm
$30 cover charge, $10 food/drink minimum per person
www.BirdlandJazz.com or 212-581-3080