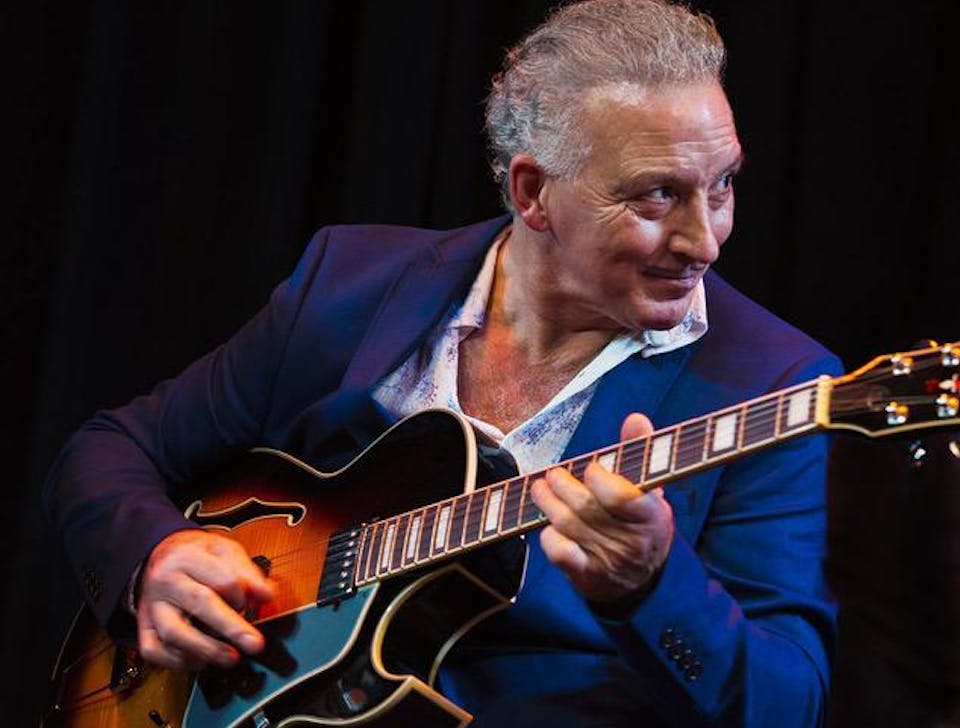 The Django Reinhardt Festival
Birdland Jazz Club
$40.00 - $50.00
Tickets At The Door
Join us for the 20th Anniversary Celebration of the Django Reinhardt Festival!
The Django Festival Allstars bring the music of the legendary Gypsy Jazz Guitarist Django Reinhardt fully into the 21st century. Their unique, high energy performances pay tribute to Reinhardt who is considered one of the greatest guitar players of all time. Reinhardt's driving, swinging style became known as 'hot jazz' and it continues to grow in popularity throughout the world…in great part to the success of the Django Festival Allstars who honor the traditions of "gypsy jazz" adding their own interpretations, arrangements and original compositions with stunning virtuosity!
This internationally renowned group prominently features one of Europe's greatest musical families- guitarist/violinist Dorado Schmitt and his two sons Samson and Amati. The band also features virtuoso violinist Pierre Blanchard and accordionist extraordinaire Ludovic Beier. Rounding out the band is cousins Francko Mehrstein on rhythm guitar and Gino Roman on Bass.
HOT JAZZ harkens back to the 30's and 40's in Europe where DJANGO teamed with top Jazz Violinist STEPHANE GRAPPELLI to create The HOT CLUB QUINTETTE of France ...the greatest musical partnership in European history Jazz history. The DJANDO FESTIVAL ALLSTARS follow in their footsteps taking the music beyond with original compositions , hip improvisations and some of Django's lasting greats. This 'hot-swing' form of jazz has its roots in American popular music and in the reverence for Duke Ellington, Louis Armstrong, and other top American jazz figures. They swing like crazy and will break your heart with a ballad. Each of them are composers and while this music can harken back to the great music of the past, their interpretations, arrangements, virtuosity, and original compositions bring a newness to Django's style and take it beyond.
The DJANGO REINHARDT FESTIVAL is going into is in its 18tth successful year with packed houses at its home, the legendary music club BIRDLAND, in New York City-and tours prestigious halls across the country such as Rose HALL/Jazz at Lincoln Center, Disney Hall in LA, The Kennedy Center, Lincoln Center, The San Francisco Festival, and many more.  These world class musicians, who come mostly from France, now called the DJANGO FESTIVAL ALLSTARS, led by legendary gypsy guitarist/violinist Dorado Schmitt, are the best players to come out of the Festival.