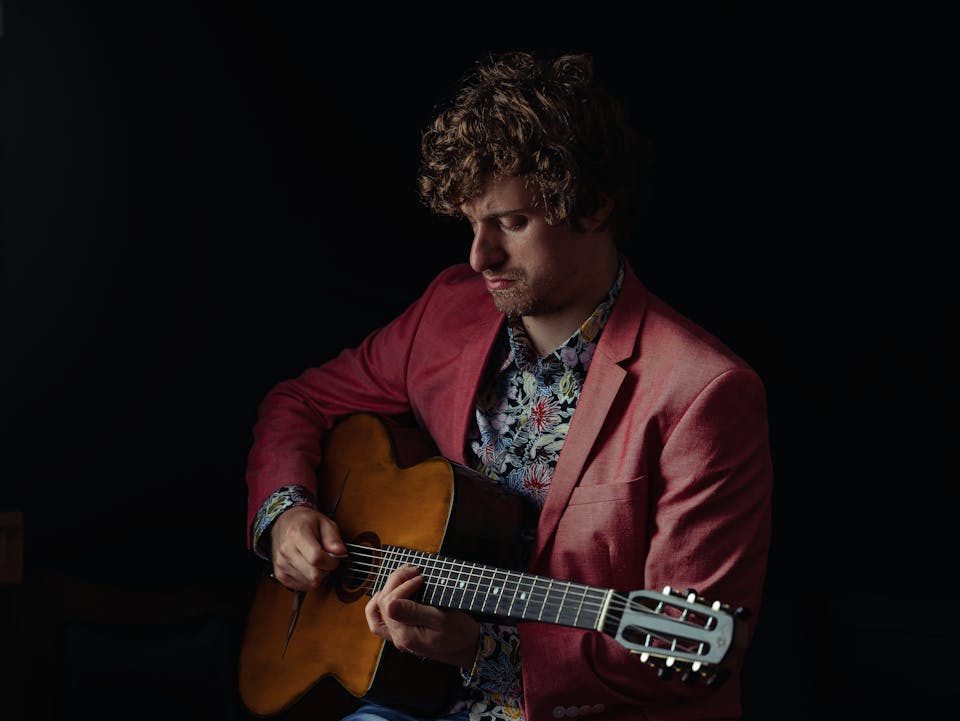 Taulant Mehmeti Gypsy Quartet
Birdland Jazz Club
$30.00
Tickets At The Door
Join us at Birdland for the Taulant Mehmeti Gypsy Quartet with Special Guest Ernesto Llorens!
Kosovo born Albanian guitarist Taulant Mehmeti is a natural improviser, drawing upon the rich Balkan rhythms and gypsy music he grew up hearing and playing. Along with his deep interest in jazz and Django Reinhardt, Charlie Parker and Wes Montgomery as major influences, his musical sensibility is equally informed by funk, rock, and world music genres. Taulant's music weaves these bright strands into a shimmering tapestry of his own creation.
Marko Churnchetz (Accordion) is one of Slovenia's most heralded contemporary musicians and renowned exports, based in New York City. On the international scene he is known as a formidable young multi-instrumentalist, composer, arranger and producer who easily works across genres and in particular jazz, classical and popular music.
Matthias Pichler, (Bass) born 1981, studied classical double bass at the Conservatory in Innsbruck, and jazz bass at the Anton Bruckner University in Linz. He received the Hans-Koller Award in 2004, which included a travel grant for a New York residence where he took lessons with John Patitucci, Larry Grenadier and Marc Johnson. In 2006, he gained the Hans-Koller Award in the category "Sideman of the year". In 2010, he won the first prize in the Jazz Competition of the international Double Bass Congress "Bass2010" in Berlin.
Sergej Avanesov (Saxophone)After living in 3 different countries, touring Asia, Russia, Europe, U.S and recording with numerous artists, Sergej Avanesov, "Jimmy Heath Award" and "Mechelen Jazz Award" recipient, now settled in New York, where he continues to work both as a leader and a side-man with city's finest musicians: Jonathan Barber, Alina Engibaryan, Cyrille Amiee, Alex Sipiagin, Freddie Bryant, to name a few.

Coming from a multicultural family (Armenian father, Georgian mother), from an early age he was exposed to authenticity: cultural and musical, which later on led him to studying music with legendary saxophonist, professor Antonio Hart and receiving his Master's degree from Aaron Copland of Music in New York.

+ Special Guest
Ernesto Llorens (Violin)
New York-based jazz violinist and composer, Ernesto Llorens is one of the most exciting violinists of his generation. He developed a passion for Jazz and other genres while being trained as a musician in Spain, the United States and several other countries. These diverse influences allow him to create a unique voice on the violin.
Ernesto recently released his new album "On My Gypsy Way" with the renowned guitarists Biréli Lagrène, Stochelo Rosenberg, Taulant Mehmeti, Mozes Rosenberg and Paulus Schäfer.