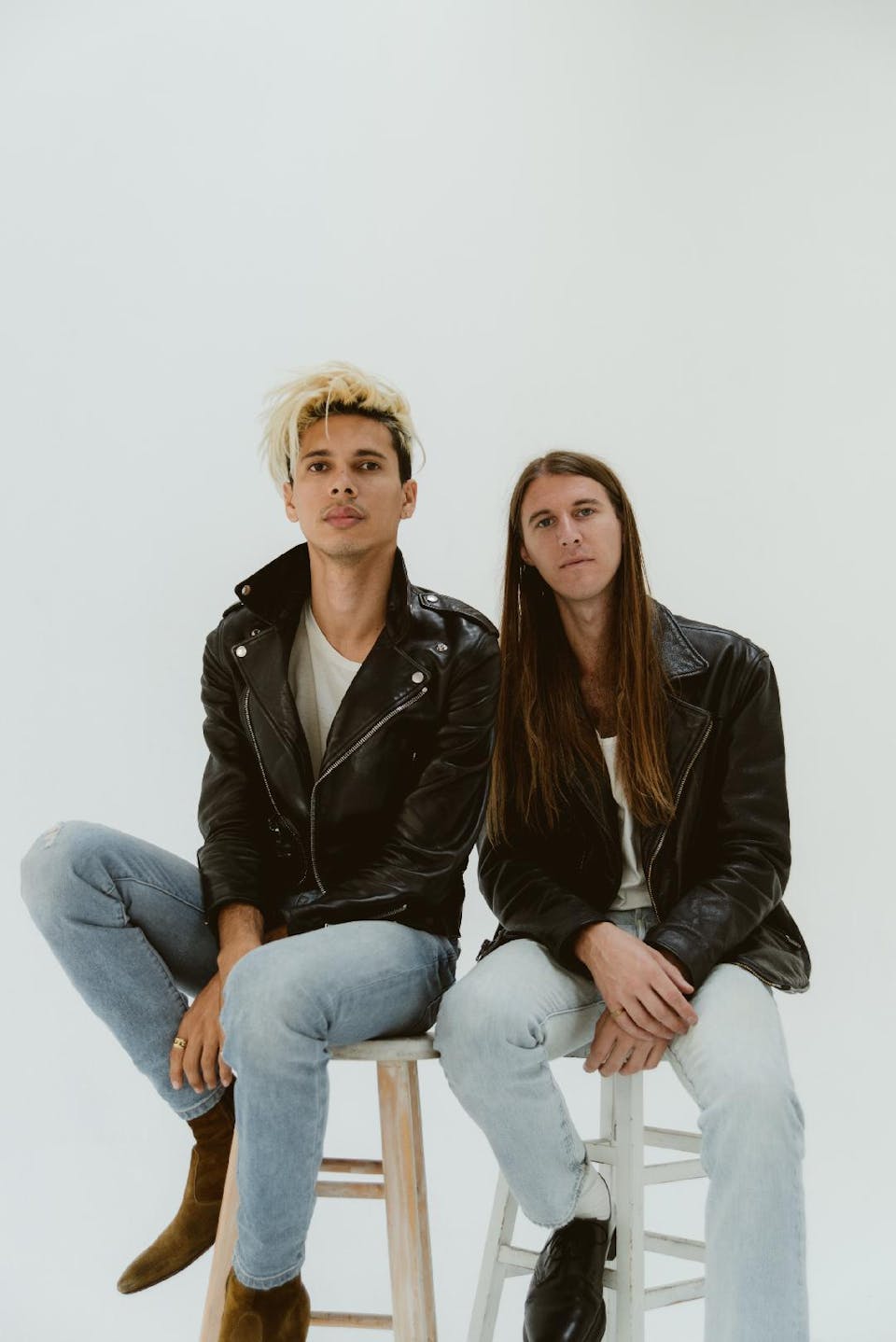 Seating is first come first serve for table AND Bar
Spencer Ludwig & Spencer Zahn
Birdland Jazz Club
Birdland is proud to welcome Spencer Ludwig and Spencer Zahn to the stage!
Spencer Ludwig & Spencer Zahn
Spencer & Spencer
Monday, September 16 at 7pm
Birdland
The Broadway at Birdland concert series is proud to announce that superstar trumpeter/composer Spencer Ludwig will join forces with bassist/composer Spencer Zahn in an evening sensibly titled "Spencer & Spencer." The one-night-only event will take place on Monday, September 16 at 7pm.
Spencer Ludwig and Spencer Zahn met in the middle of the Bermuda Triangle on ship in 2015…one with his trumpet, the other with his bass. The rest of the story is one of friendship, music, and exploration. The music they create separately is individualized and personal. The music they create together is uniquely theirs.
Spencer Ludwig: Since being the original trumpeter in the multi platinum band Capital Cities from 2012 - 2015 the Los Angeles-born half-Filipino vocalist-instrumentalist has gone rogue, adding a new dimension of possibility to not only his sonic weapon of choice, but to pop music as well. He kicked off 2019 with his song "Best Life" featuring in a global Royal Caribbean campaign and also landed four back to back global modeling campaigns with Tommy Hilfiger as the new face of the brand for Spring, Spring/ Summer, Summer and Fall 2019 campaigns. This year is primed to pop off for the artist with a headlining slot at the Winnetka Music Festival in Chicago as well as appearances at Hangout Fest and Sonoma Pride. He also landed a monthly residency in his hometown of Brooklyn, NY at the Freehold on the last Friday of every month from January to June dubbing the monthly party "Le Trumpet". He's been on fire since going solo in 2016 with his first single "Diggy" exploding right out of the gate as it soundtracked the 2016 Fall campaign for Target and was featured in the blockbuster Happy Death Day, the Netflix original movie Step Sisters and the popular video game Just Dance 18. His follow up single "Got Me Like" launched through a global Herbal Essences campaign and is also featured on the soundtrack for the video game Madden 18. In 2018 his independent debut single "Just Wanna Dance" debuted at #47 on the Spotify US Viral Charts and he spent most of the year on the road opening for the Chainsmokers, Jason Derulo, Betty Who and Fonseca as well as performing at Bonnaroo and at Pride festivals around the country. He has also toured with BeBe Rexha in the US and in Europe and performed on Late Night with Seth Meyers and at Lollapalooza, ACL and Corona Capital. With everything he does, he strives to promote positivity and living passionately while continuing to redefine what's possible for himself and independent pop artists alike.
Spencer Zahn - the bassist, multi-instrumentalist, and composer, released his debut album People of the Dawn in 2018. He has spent the last several years as an in-demand sideman and collaborator, touring and recording with artists from across a wide musical spectrum. While traveling as a bassist and keyboard player, Zahn started recording synthesizer experiments in his off time. These experiments - musical snapshots of cities all over the world - became the foundation of People of the Dawn, an album that seeks to merge the chaotic wisdom of jazz improvisation with the warm pulse of electronica. He has since been composing music for a 2019 release featuring some of New York's finest musicians.
Spencer & Spencer
Monday, September 16 at 7pm
Birdland, 315 West 44 Street, NYC
$30 cover, $10 food/drink minimum
www.BirdlandJazz.com or 212-581-3080