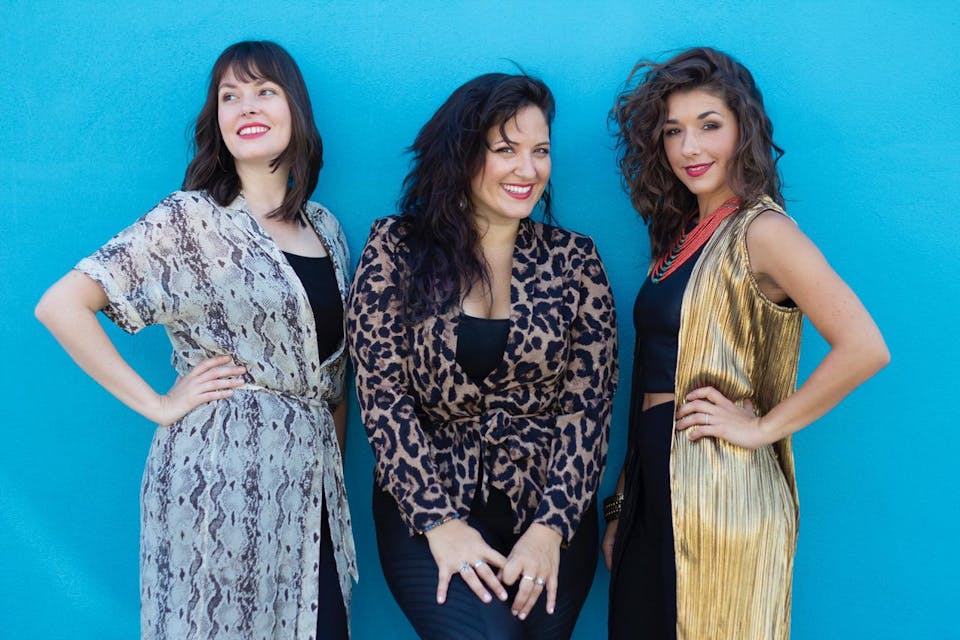 Featuring Special Guests: Dan Pugach and Antonio Sanchez
Thana Alexa
Nicole Zuraitis
Julia Adamy
Dan Pugach
Antonio Sanchez
Birdland Jazz Club
$30.00
Tickets At The Door
Join us at Birdland for SONICA, an exciting new trio! This powerhouse female group features Thana Alexa, Nicole Zuraitis and Julia Adamy!
SONICA
Thana Alexa - voice, loops/ effects, percussion, compositions
Nicole Zuraitis - voice, keyboards, compositions
Julia Adamy - voice, bass, compositions
with special guests: Dan Pugach & Antonio Sanchez
SONICA is an exciting new trio formed by three powerhouse women - Grammy nominated artist Nicole Zuraitis, Downbeat Rising Star Vocalist Thana Alexa and one of NYC's most versatile and sought after bassists, Julia Adamy. Together they incorporate vocal harmonies, electronics, loops, bass and keyboards into their unique original music and modern arrangements. Fusing jazz with elements of pop, soul and folk, SONICA captivates audiences with their unique ability to redefine American music. These three multi-instrumentalist and award winning musicians sometimes even let their drummer husbands share the stage with them! This special Birdland performance will feature the three founding members, plus some rhythmic energy from their special guests, Grammy nominated artist Dan Pugach and 5 time Grammy winner Antonio Sanchez!