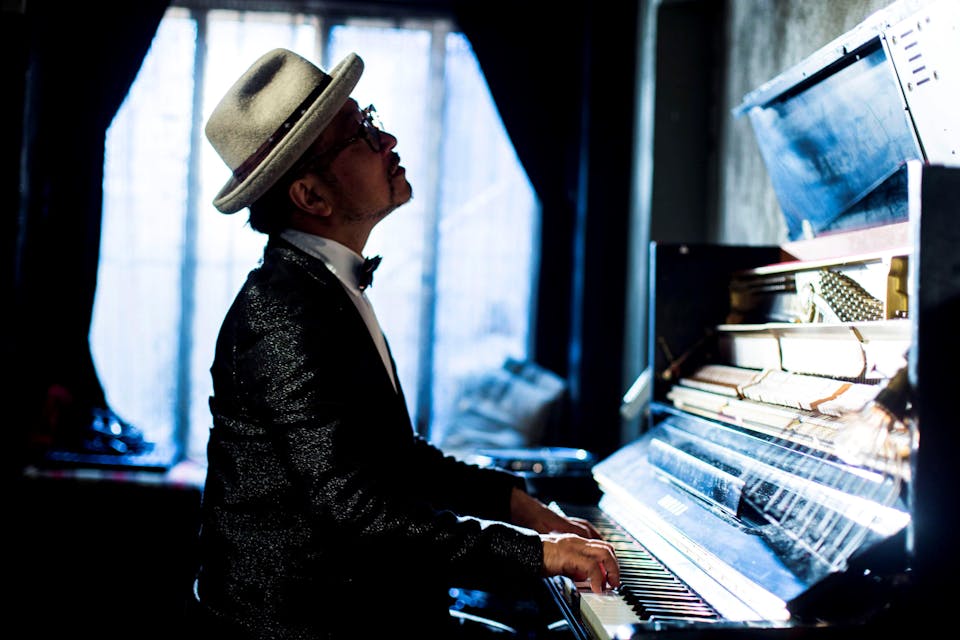 Seating is first come first serve for Tables AND Bar
Senri Oe Trio with Ari Hoenig and Matt Clohesy
Birdland Theater
$20.00 - $30.00
Sales Ended
The Birdland Theater is Proud to welcome The Senri Oe Trio with Ari Hoenig and Matt Clohesy!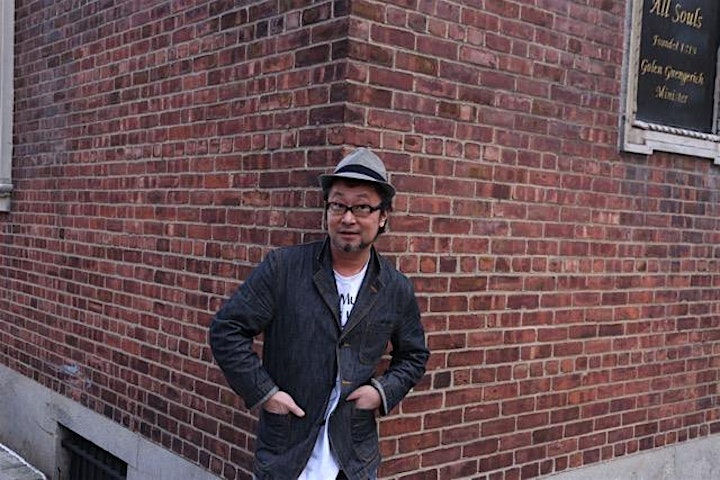 A NEW YORK RESIDENT FOR THE PAST DECADE, SENRI OE IS MAKING A NAME FOR HIMSELF AS AN INNOVATIVE, ENGAGED AND HIGHLY CREATIVE MEMBER OF THE JAZZ COMMUNITY. THOUGH HE HAS PROVED HIS SKILL AS A SONGWRITER, PIANIST, SINGER AND MORE, HE PREFERS TO DESCRIBE HIMSELF SIMPLY AS A JAZZ MUSICIAN WHO LOVES TO WRITE MUSIC AS WELL AS PERFORM ON PIANO.
IN THE FOUR JAZZ ALBUMS SENRI HAS RELEASED AS A LEADER SINCE 2012, HE'S SHOWN HIMSELF TO BE VERSATILE AND ADVENTUROUS, EXPLORING DIFFERENT FACETS OF JAZZ WITH EACH CD. FROM A TWO-HORN QUINTET( BOYS MATURESLOW, HIS 2012 STATESIDE DEBUT) TO A FULL BIG BAND (2013'S SPOOKY HOTEL) TO A STRAIGHT-AHEAD TRIO ( COLLECTIVE SCRIBBLE, 2015) TO A VOCAL SHOWCASE( 2016'S ANSWER JULY, FEATURING THE LIKES OF SHEILA JORDAN, THEO BLECKMANN, BECCA STEVENS, AND LAUREN KINHAN OF NEW YORK VOICES), SENRI MAKES IT CLEAR HE'S COMFORTABLE IN A VARIETY OF CONFIGURATIONS.
THE ALBUMS HAVE BEEN WELL-RECEIVED IN BOTH THE U.S. AND SENRI'S NATIVE JAPAN, EARNING GLOWING REVIEWS IN JAZZ MAGAZINES AND BLOGS. AS FOR WHAT FRESH TERRITORY HE PLANS TO EXPLORE ON FUTURE RECORDINGS, LISTENERS WILL HAVE TO WAIT TELL NEXT YEAR 2018 TO FIND OUT.
A PERFECTIONIST, SENRI HAS BEEN KNOWN TO COMPOSE DOZENS OF SONGS FOR HIS RECORDINGS BEFORE MAKING THE FINAL SELECTIONS. WHILE WORKING ON COLLECTIVE SCRIBBLE, FOR EXAMPLE, HE WROTE 54 TUNES, OF WHICH ONLYA DOZEN MADE A FINAL CUT.
THERE IS A LYRICAL QUALITY TO HIS COMPOSITIONS, IN WHICH HE AIMS TO CAPTURE THE SPONTANEOUS EMOTIONS OF A SPECIFIC MOMENT IN TIME, AND SHARE EACH TINY SLICE OF LIFE IN THE UNIVERSAL LANGUAGE OF MUSIC. LISTENERS HAVE FOUND THAT HEARING SENRI'S JUST ONCE IS NOT ENOUGH: HIS STYLE GETS UNDER YOUR SKIN, ONCE YOU'VE HEARD A SENRI OE COMPOSITION, YOU CAN'T WAIT TO HEAR MORE.
LIKE MANY ARTISTS, SENRI HAD ANOTHER CAREER BEFORE DECIDING TO PURSUE HIS LIFELONG LOVE OF JAZZ AT AGE 47. BUT HIS BACK STORY IS UNUSUAL; RATHER THAT QUITTING A DAY GIG IN AN OFFICE, RETAIL, OR RESTAURANT SETTING, SENRITRADED IN AN ENORMOUSLY SUCCESSFUL POP MUSIC CAREER IN JAPAN TO FOLLOW HIS ARTISTIC MUSE.
JUST HOW SUCCESSFUL WAS HE? FOR STARTERS, SENRI RECEIVED A JAPANESE GRAMMY AWARD, TOPPED THE BILLBOARD CHARTS, AND PERFORMED IN STADIUM-SIZE VENUES. SINCE MOVING TO THE U.S., HE'S SUCCESSFULLY REINVENTED HIMSELF AS A JAZZ ARTIST RATHER THAN A J-POP SING/SONGWRITER, AND TRADED THE STADIUMS FOR MORE INTIMATE VENUES SUCH AS MANHATTAN'S POPULAR TOMI JAZZ , AND HE'S HAPPIER FOR IT. SENRI'S FERTILE IMAGINATION, SELF-MOTIVATION, AND TIRELESS ENERGY ADD UP TO A BUSY AND PRODUCTIVE CREATIVE LIFE.
DESPITE HIS ACCOMPLISHMENTS, SENRI REMAINS HUMBLE AND IN AN INTERVIEW ADMITTED THAT IN HIS MID-50S HE'S STILL TRYING TO FIGURE OUT WHAT " UNIQUE OFFERING" HE HAS TO CONTRIBUTE TO THE ART FORM THAT IS JAZZ. CURRENTLY, SENRI IS COLLABORATING ON A VARIETY OF PROJECTS WITH WELL-KNOWN VOCALISTS. HE THRIVES ON COLLABORATION AND BUILDING RELATIONSHIPS, AS EVIDENCED BY HIS WORK WITH THE STELLAR MUSICIANS AND SINGERS ON HIS ALBUMS. ALSO, HE HAS WORKED AS A PRODUCER IN NEW YORK, AIMING TO SHARE HIS IN-DEPTH MUSIC BUSINESS EXPERIENCE WITH OTHERS. SENRI'S SENSE OF COMMUNITY EXTENDS BEYOND THE BIG APPLE TO JAPAN.
THIS SUMMER, HE HAS JUST SUCCESSFULLY FINISHED THE COLLABORATION OF WORLDLY KNOWN MS. JANIS SIEGEL FROM MANHATTAN TRANSFER AND FAR-FAMED JAPANESE ENKA SINGER MS. MIKA SHINNO.
HE MAINTAINS ONGOING TIES TO THE MUSIC AND ARTS SCENE THERE, WRITING AS A CONTRACTED COMPOSER FOR SONY JAPAN, AND WORKING WITH JAPANESE SINGERS WHO WOULD LIKE TO FOLLOW THE PATH HE'S PIONEERED IN MANHATTAN, INCLUDING SUCCESSFUL AND HIGHLY ACCLAIMED ARTISTS SUCH AS SAYURI ISHIKAWA, MIKA SHINNO, TAMIO OKUDA, KEN HIRAI AND MISATO WATANABE.
THESE DAYS, SENRI OE IS LIVING HIS LIFELONG DREAM, DEDICATING HIMSELF TO JAZZ COMPOSITION, CONSTANTLY STRIVING TO PROGRESS, AND IMPRESSING LISTENERS AND COLLABORATORS WITH HIS PASSION, ENTHUSIASM AND LOVE OF THE MUSIC. IT WILL BE VERY INTERESTING TO HEAR WHERE HIS VERSATILITY, IMAGINATION AND DEDICATION TAKE HIM NEXT.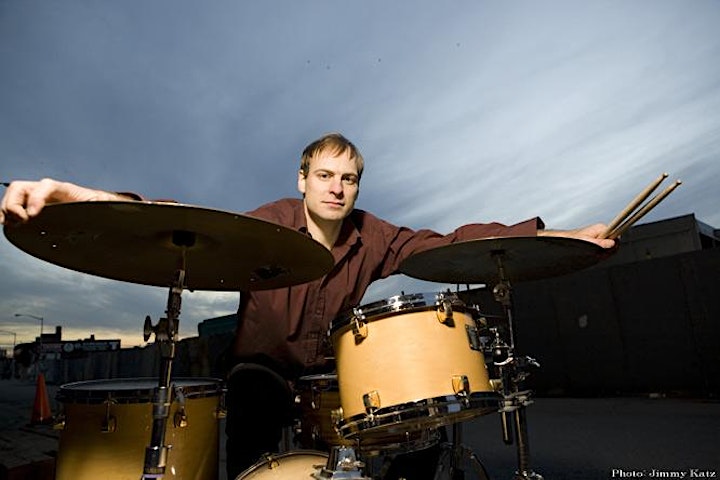 Ari Hoenig (born on November 13, 1973 in Philadelphia, Pennsylvania), is a jazz drummer, composer and educator known for his unusual and intense approach to drumming emphasizing complex rhythms in direct harmony with other group members. Ari is widely noted particularly for his drumming not being relegated to just keeping tempo, or being a side issue to the music he plays in, but rather for elevating drumming as an indispensable part of the performance.
Hoenig is also known for his unique ability to modify the pitch of a drum by using drum sticks, mallets, and even parts of his body (such as his hands and elbows).
Using this technique, he can play any note in the chromatic scale, virtually any melody, and even improvise on a chord structure in the same way as any other instrumentalist would.
Hoenig was born into a family of classically trained musicians. His father being a choral conductor and mother a violinist, he was exposed to classical and folk music at an early age. He played both piano and violin as a child, then rock and metal drums as a teen before settling into jazz and improvised music.
Ari has recorded written and produced 12 cd's as a leader. He has written and published 3 educational books, 4 educational DVD's and a songbook. Currently, his group Ari Hoenig tours worldwide and performs weekly at the legendary New York jazz club Smalls. Furthermore Ari is also the co-leader of Pilc, Moutin, Hoenig, together with his long time musical partners.
Other artists Hoenig has performed or recorded with include Shirley Scott, Jean Michel Pilc, Mike Stern, Kenny Werner, Joshua Redman, Wayne Krantz, Kurt Rosenwinkel, Richard Bona, Chris Potter, Toots Thielemans, Pat Martino, Billy Childs.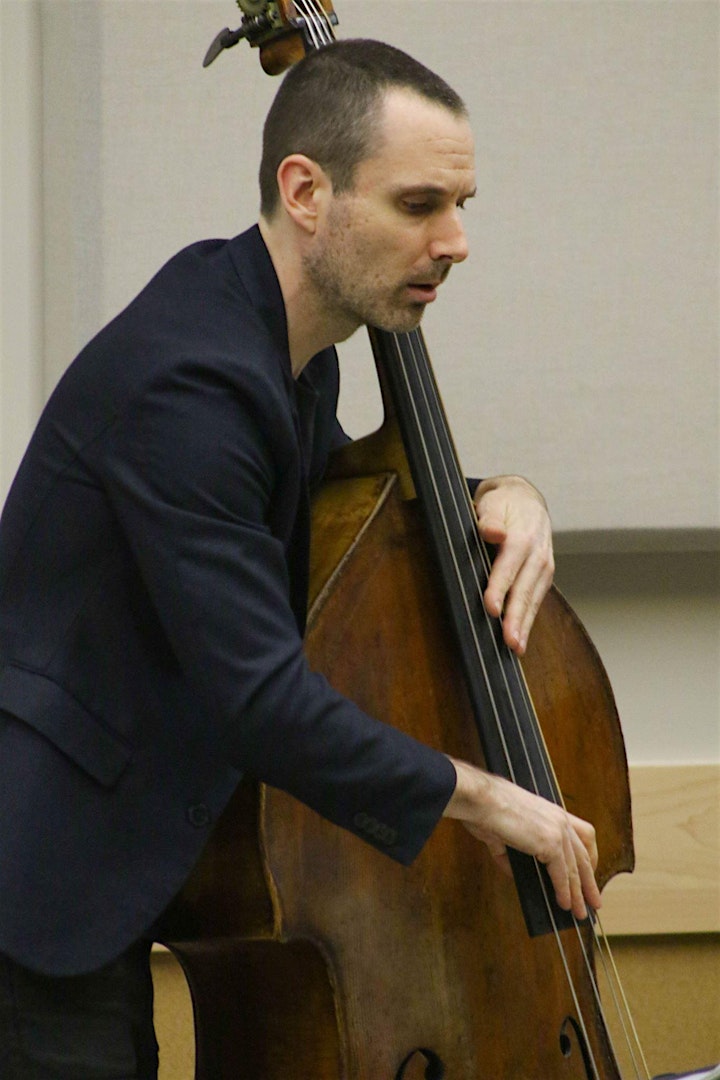 Matt Clohesy, Australian bassist left his hometown of Melbourne for the USA in 2001. Based in New York City, he has since gained much recognition as an acoustic and electric bassist worldwide.
He has been called upon to tour and/or record with such notable band leaders as Seamus Blake, Kurt Rosenwinkel, Geoffrey Keezer, Eric Reed, Kevin Hays, Ingrid Jensen, David Kikoski, Laurence Hobgood, Donny McCaslin, Tom Scott, Sean Jones, Jonathan Kreisberg, Joel Frahm, Lage Lund, Mike Moreno, Will Vinson, John Ellis, Jo Lawry, Gretchen Parlato, Alan Ferber, Eric Alexander, Nat Adderley Jr, Diego Urcola, David Weiss, JD Allen, Jon Gordon, David Schnitter, Brad Shepik, Maria Schneider and the John Hollenbeck Large Ensemble.
Clohesy is regularly involved with Grammy nominated and Downbeat award winning composer Darcy James Argue's Secret Society. In the pop world he has performed with Grammy winner Colbie Caillat and can be heard often with the Chris Bergson Band and Dana Fuchs Band.
Prior to moving to New York, Matt received a Bachelor of Music at the Victorian College of the Arts in Melbourne and worked with Australian artists including Dale Barlow, Mike Nock, Joe Chindamo, Paul Grabowsky, Barney McAll, Vince Jones and the Melbourne Symphony Orchestra.