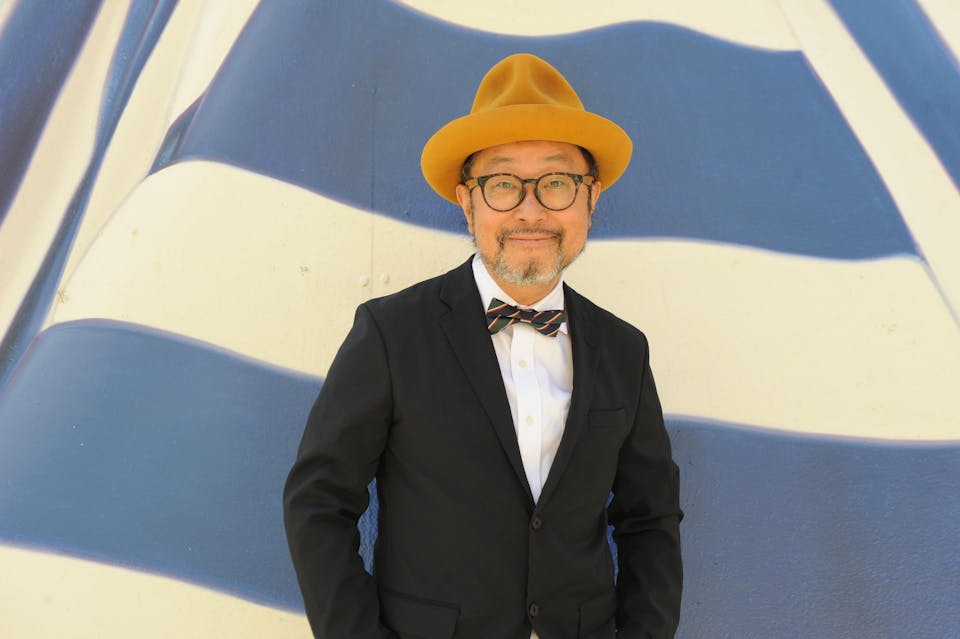 Seating is first come first serve for Tables AND Bar
Senri Oe
Matt Clohesy
Mark Ferber
Birdland Theater
$20.00 - $30.00
Sales Ended
The Birdland Theater is Proud to welcome The Senri Oe Trio with Mark Ferber and Matt Clohesy!
HMMM
Senri Oe August 15, 2019
Jazz pianist Senri Oe exceeds all expectations with his new recording called HMMM. Rereased via PND (now contracted with Sony Music Masterworks), the album has nine new songs and features him with acclaimed musicians - bassist Matt Clohesy and drummer Ari Hoenig. Senri wrote all of the songs which are both lively and introspective, beautifully structured and ever so listenable. Senri's excellent pianism throughout this recording exudes his commitment to his art and powerful percussive trademark piano style.
Because HMMM is Senri's most personal, intimate album to date, you, dear listener, will experience a heartfelt tribute dedicated to the memory of his father, who passed away right before the recording of the album. The six trio tracks are interspersed with two interludes - "Freshening Up" and "When Life Was A Pizza Party" as well as postlude titled "A Fireplace". They showcase Senri's spirited, often lighthearted piano style, as he interacts with the dynamics-filled grooves created by Hoenig and Clohesy.
"Orange Desert" is the first single released from the album. The first notes instantly engage you in its non-stop head-bopping rhythmic grooves because of Senri's percussive playing and interplay with Clohesy and Hoenig. Overall, the entire recording is one you'll enjoy for years to come and puts Senri Oe in a class of new jazz pianist that are changing their profiles around the globe.
-Sounds of Timeless Jazz- http://www.soundsoftimelessjazz.com/reviews.html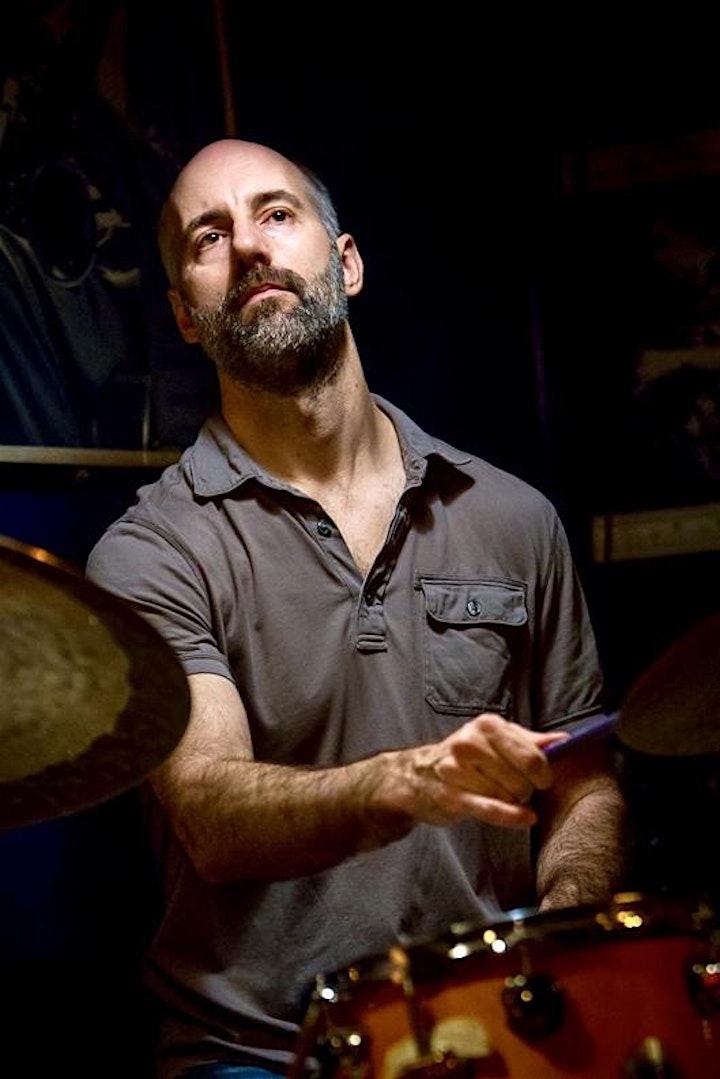 Mark Ferber
Drummer Mark Ferber can be heard on nearly 200 recordings. Ongoing projects includes ECM recording artist Ralph Alessi's 'This Against That', the Marc Copland trio, the Brad Shepik Organ Trio, and his twin brother, Alan Ferber's Grammy nominated big band and nonet. He currently maintains a busy freelance schedule throughout New York's jazz clubs, recording studios, and international touring circuit. Past work includes tours and recordings with Lee Konitz, Gary Peacock, Jonathan Kreisberg, John O'Gallagher, Don Byron, Fred Hersch, Tony Malaby, Anna Webber, Mark Helias, Michael Attias and Billy Childs, among others. Mark has taught extensively in the United States and Europe. He was a faculty member for the California Institute of the Arts, the Tavira Jazz Workshop in Portugal, the School of Improvisational Music (SIM), and is currently teaching privately out of the City College of New York. He was born and raised in Moraga, CA and received a degree in Biogeography from UCLA. Mark is an endorsing artist for Istanbul Cymbals. He lives in Brooklyn, NY.
"Ferber's rhythmic sensibility and precise flair behind the kit doesn't just fulfill the drummer's cliche of 'holding the trio together'-an unfair assessment of his impact-rather, he truly furthers the group as a musical entity."
-Dave Major, All About Jazz
"Highly regarded inside the alternative jazz circles, Ferber's playing shows uncommon empathy along with a relaxed, rhythmically assured sense of swing."
-Bill Milkowski
"Mark Ferber is one of my favorite drummers, and he always adds a clean, refined power to any session."
-George Colligan, Jazz Truth
"Ferber's bounce makes every piece fit for dancing."
-Andrew Gilbert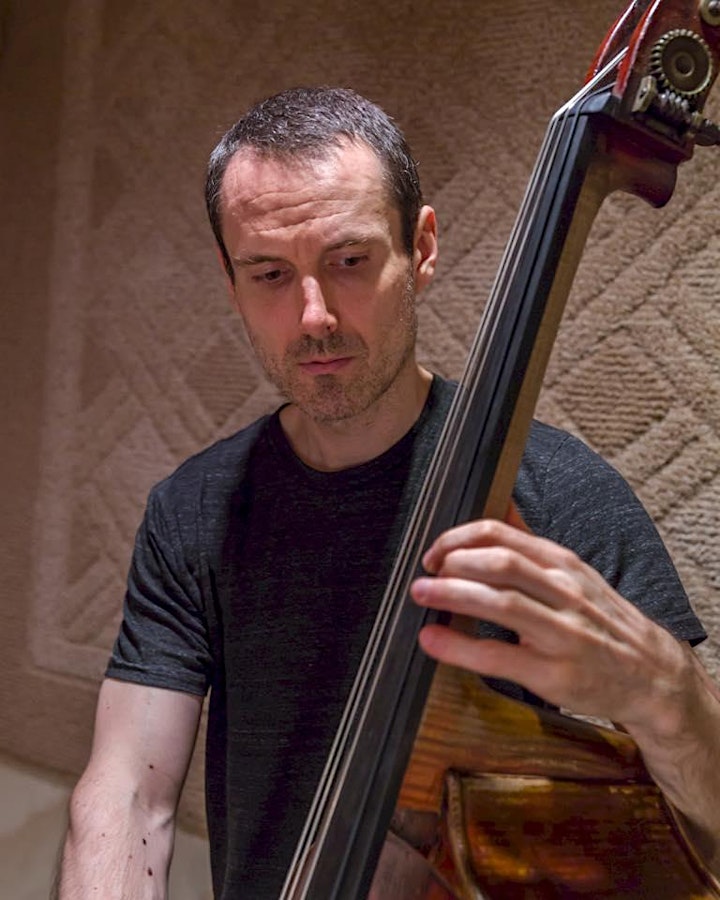 Matt Clohesy
Matt Clohesy, Australian bassist left his hometown of Melbourne for the USA in 2001. Based in New York City, he has since gained much recognition as an acoustic and electric bassist worldwide. He has been called upon to four and/or record with such notable band leaders as Seamus Blake, Kurt Rosenwinkel, Geoffrey Keezer, Eric Reed, Kevin Hays, Ingrid Jensen, David Kikoski, Laurence Hobgood, Donny McCaslin, Tom Scott, Sean Jones, Jonathan Kreisberg, Joel Frahm, Lage Lund, Mike Moreno, Will Vinson, John Ellis, Jo Lawry, Gretchen Parlato, Alan Ferber, Eric Alexander, Nat Adderley Jr., Diego Urcola, David Weiss, JD Allen, Jon Gordon, David Schnitter, Brad Shepik, Maria Shneider and the John Hollenbeck Large Ensemble. Clohesy is regularly involved with Grammy nominated and Downbeat award winning composer Darcy James Argue's Secret Society. In the pop world he has performed with Grammy winner Colbie Caillat and can be heard often with the Chris Bergson Band and Dana Fuchs Band. Prior to moving to New York, Matt received a Bachelor of Music at the Victorian College of the Arts in Melbourne and worked with Australian artists including Dale Barlow, Mike Nock, Joe Chindamo, Paul Grabowsky, Barney McAll, Vince Jones and the Melbourne Symphony Orchestra.