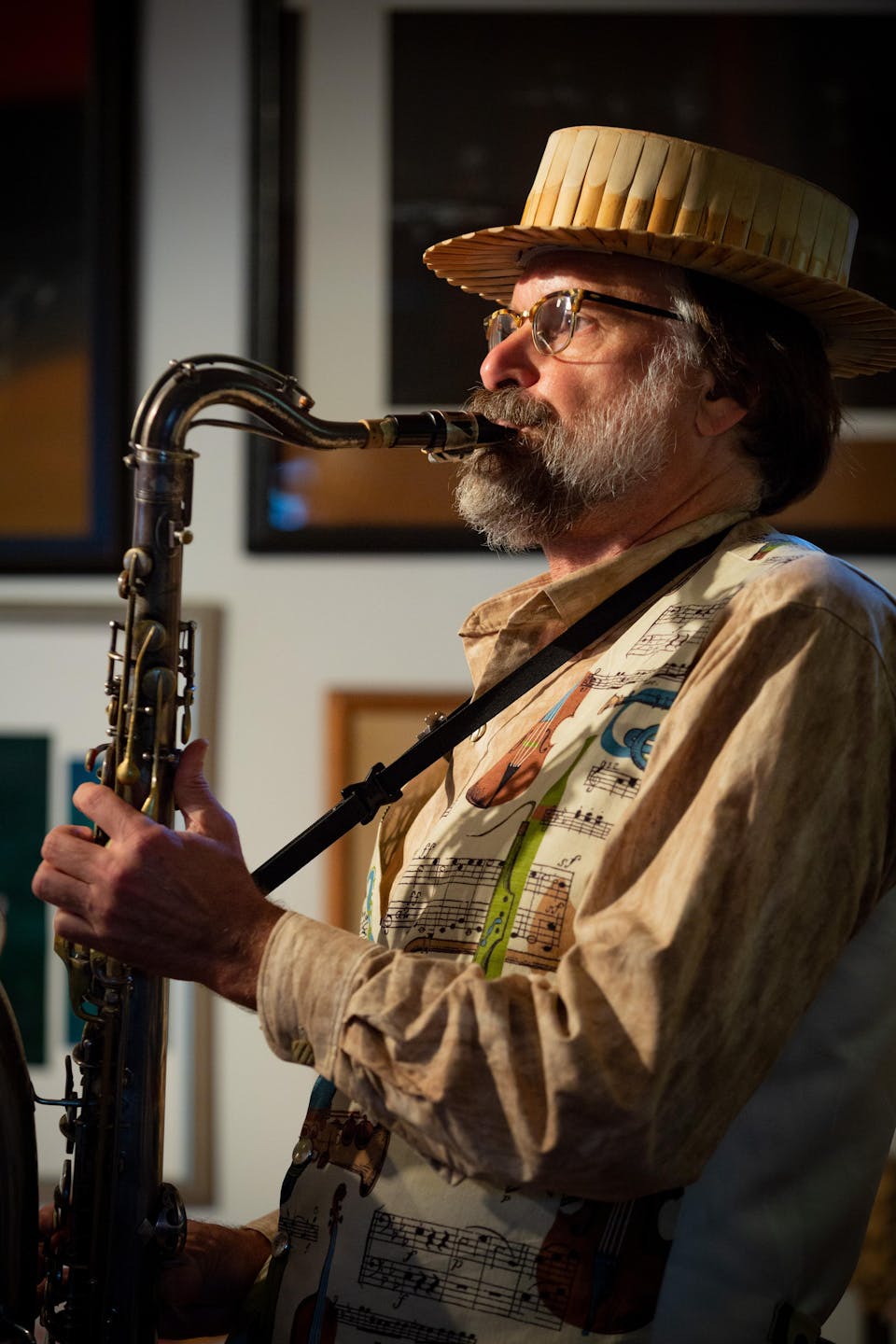 Doors open at 5:30 - Seating is first come first serve
Scott Robinson Quartet Presents: "Tenormore"
Birdland Theater
$20.00 - $30.00
For information call 212-581-3080
Scott Robinson Quartet Presents: "Tenormore" at the Birdland Theater!
Saxophonist Scott Robinson celebrates his 60th birthday and the first all-tenor outing of his wide-ranging career: "Tenormore," with Helen Sung, Martin Wind, and Dennis Mackrel
"Robinson astonished the audience with the range of his playing, from nearly subsonic to beyond altissimo, and control of volume from all but subliminal to thunderous." – Doug Ramsey, Rifftides
 "There's no one else doing anything close to what Mr. Robinson is doing." – Will Friedwald, The Wall Street Journal
"Scott Robinson has one of the most beautiful tenor sounds in this music." -- Joe Locke
For most saxophonists, the release of an album spotlighting the tenor would hardly merit notice. Scott Robinson, though, is not most saxophonists; in fact, it seems tremendously reductive to refer to him as merely a saxophonist. He is a master of that full family of instruments, of course, and over the past couple of decades has garnered great acclaim for his work on the baritone in particular, notably through his work with the Maria Schneider Orchestra. But he's also known as a performer on many rare and obscure instruments, everything from echo cornet to bass marimba to contrabass sarrusophone.
Despite his vast arsenal of exotic sound objects, the tenor saxophone remains Robinson's first love. On "Tenormore" (just released on Arbors Records), Robinson gets back to basics with the first all-tenor release in his extensive discography. Released just in time for his 60th birthday, it's at once an opportunity to look back and reconnect with an old friend, while at the same time offering the first document of his outstanding quartet with pianist Helen Sung, bassist Martin Wind, and drummer Dennis Mackrel.