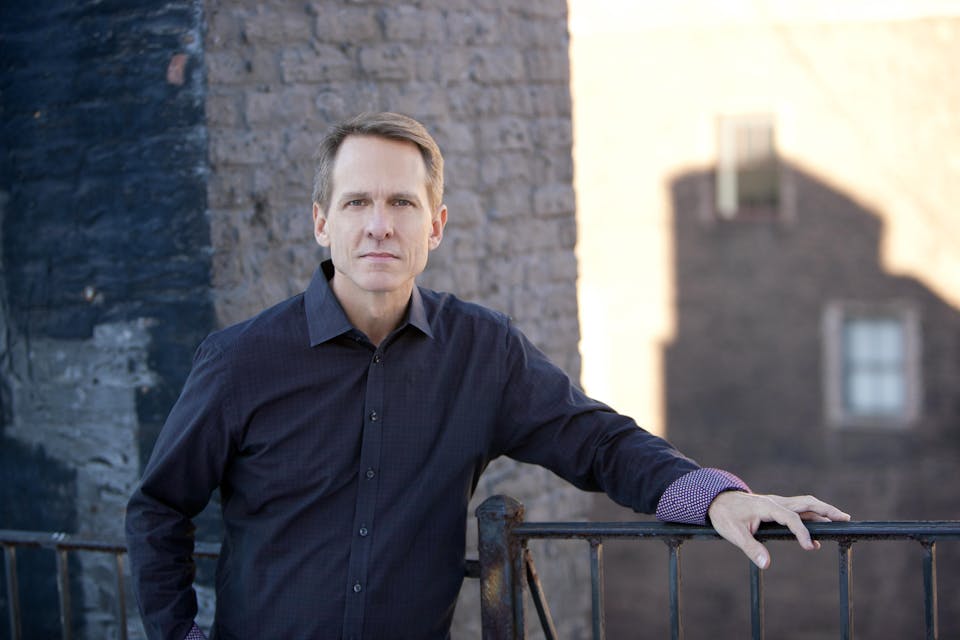 Scott Morgan
Birdland Theater
Join us at the Birdland Theater for the Scott Morgan Quartet!
Scott Morgan's debut recording, Songs of Life, introduces the vocals of a singer new to the jazz scene but who has been deeply involved in music his entire life. Living in New York City since 2001, Morgan has begun to develop a devoted following that has continued to grow and enjoy the depth and humanity that Morgan brings to everything he sings.
• Jazz Weekly says "Scott Morgan has a good chance of becoming what vocal jazz fans are looking for."
• David Hajdu, music critic for The New Republic says, "Scott Morgan's singing is warm and loose. He has taste, heart, and musical intelligence." and,
• DownBeat says "Vocalist Scott Morgan Soars in NYC".
Growing up in Sarasota, Florida, Morgan's roots were in musical theatre – playing both the piano in the pit and performing on the stage. After a music degree and years of playing and singing, he took a 15-year hiatus to pursue a successful career in technology. A work-related relocation to New York revealed what he had been missing and Morgan decided to get back into the music scene – though this time in the jazz genre. Songs of Life is the result of years of performing and improving his craft. "What I really missed most, aside from making music, was the storytelling," he noted from his SoHo loft. "Each song on this CD has something to say to the listener that goes far beyond the lyric."
Songs of Life includes reimagined tunes such as Dori Caymmi's bossa nova classic Like a Lover, James Taylor's Don't Let Me Be Lonely Tonight, and Lennon & McCartney's I Will - along with more under-recorded gems like Little Prayer by Dave Catney and the sultry Lazin' Around, with music and lyrics by Fred Hersch. Add to this some classic tunes from the Great American Songbook and you have a diverse and deep repertoire. Aside from Siegel, special guest saxophonist Joel Frahm brings an added, soulful dimension to the project. The world-class rhythm section of 8-time Grammy nominee pianist/arranger Fred Hersch, bassist Matt Aronoff and drummer Ross Pederson have played with Morgan on multiple occasions – this is really a band, not just random session musicians.
Scott's impeccable diction, wonderful choices of material, superb interpretations and his velvety baritone sound make Songs of Life an album you will want to listen to again and again.