Doors open at 5:30pm - Seating is First Come First Serve
Ron Aprea Orchestra
Birdland Jazz Club
$30.00
Tickets At The Door
Birdland is proud to welcome back The Ron Aprea Big Band with Vocalist Angela DeNiro!
Ron Aprea, composer, arranger, jazz saxophonist, bandleader, has performed with Lionel Hampton, Frank Foster, Tito Puente, Woody Herman, Les Elgart, Buddy Morrow, Billy May, Charlie Persip, and with Nat Adderley at the Apollo Theater. While with Hamp's band, a recorded concert, which included Ron's solos, was taped and put into the Smithsonian Institute Archives. In 1974, Ron recorded with John Lennon and Elton John on the Walls & Bridges album.
Ron was featured with the Kenny Barron trio at the Lionel Hampton Jazz Festival, and was part of an all-star cast, which included Frank Foster, Frank Wess, Bill Watrous, Paquito D'Rivera, Jon Faddis, Al Grey, Ray Brown, Marion McPartland, Abbey Lincoln, the Condoli brothers, and Diana Krall. Ron also
played at the Charlie Parker Birthday Tribute with James Spaulding, Danny Mixon, and Bob Cunningham, and headlined the Les Nuits du Jazz Festival in Nantes, France.
Ron has arranged, composed and produced dozens of albums for jazz artists. His own recordings include: Positive Energy, Volume 1 (featuring Virgil Jones on trumpet), Remembering Blakey (front line – Joe Magnarelli, Jerry Weldon, Ron Aprea) and Tribute to John Lennon (personnel included Brian Lynch, Ron Aprea, Cecilia Coleman, Tim Givens, Vince Cherico.)
In Ron's youth he would often frequent the Birdland Jazz Club - then on Broadway in New York. He was a big band enthusiast with a passion for the Basie Band, and has patterned his band and arrangements in the Basie style. So, returning to Birdland with his own big band and vocalist Angela DeNiro is a big kick.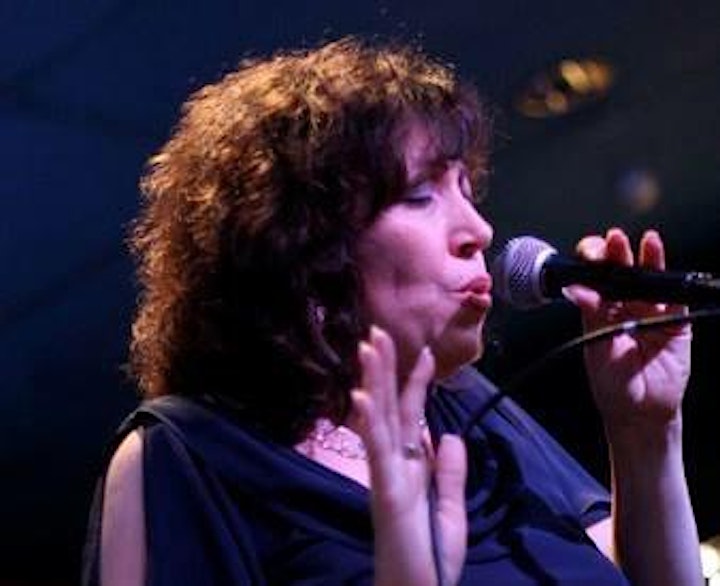 Angela DeNiro is a native New Yorker, jazz vocalist, and voice artist, who has done extensive studio work, with various jingles to her credit. She is currently performing with saxophonist husband Ron Aprea. Their quintet features Angela scatting along with Ron's alto saxophone.  Angela is also the featured vocalist with Ron's 16-piece Big Band.
Angela has appeared in major concerts and festivals - GTE Giants of Jazz, Lionel Hampton Festival, Seaford Jazz Festival, Planting Fields Arboretum, Rainbow Room, Birdland Jazz Club, and headlined Les Nuits du Jazz Festival in Nante, France. She has performed with many jazz greats, including Lionel Hampton, Frank Foster, Lew Tabackin, Kenny Barron, Ben Riley, Ray Drummond, and Jerome Richardson, and was a winner of the BET-TV Jazz Discovery Competition.
Angela performed with Mark Murphy on his Links album in 2001. Her own recordings include, Just for the Fun of It,  Swingin' With Legends (which featured Lew Tabackin, Lionel Hampton & Frank Foster) and My Shining Hour. She is currently working on a new release.