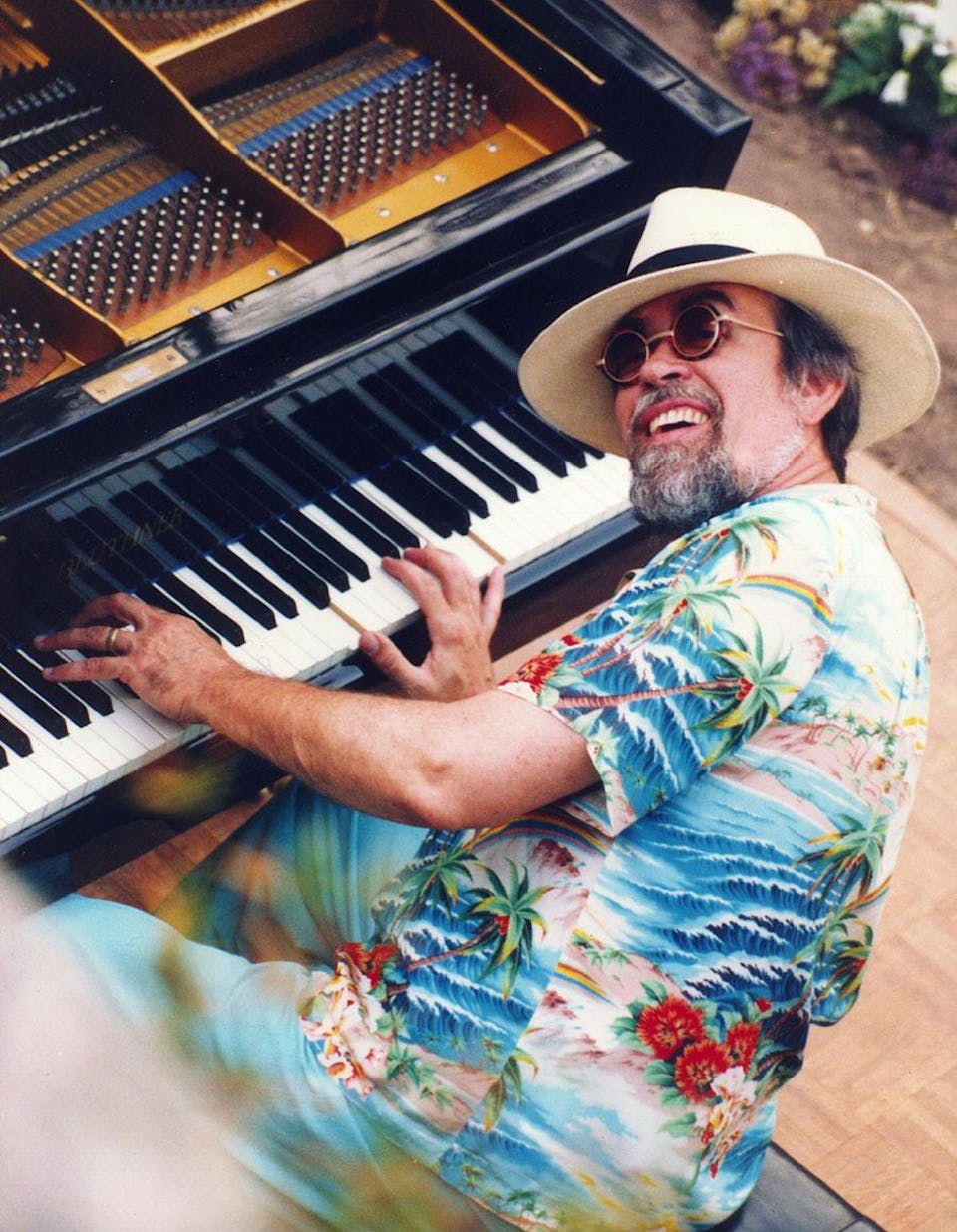 The Roger Kellaway Trio
Birdland Theater
$20.00 - $30.00
Tickets At The Door
Join us at the Birdland Theater for The Roger Kellaway Trio!
Roger Kellaway – Grammy Award winner and Academy Award nominated Pianist/Composer, has recorded more than two hundred and fifty albums. He's worked with everyone from Ellington to Elvis, Carmen McCrae to Barbra Streisand, and Quincy Jones to Yo-Yo Ma.
Kellaway is not only a major pianist, he is a composer of protean ability, writing in the music fields of jazz, classical and "pop", also scoring for films and television. Roger's acclaimed "Cello Quartet" albums are described by some as "crossover", "chamber jazz" and by others as the beginning of "New Age" music. They were the first in an eclectic array of projects beginning in the 1960's. Roger's commissions include a ballet for George Balanchine and the New York City Ballet, orchestral pieces for the Los Angeles Philharmonic, the National Symphony, the New American Orchestra and a concerto, "Songs of Ascent," commissioned by the New York Philharmonic, Zubin Mehta, conductor. He wrote a variety of chamber works for Carnegie Hall performances and served as musical director for Stephane Grappelli's 80th Birthday Tribute, which included Yo-Yo Ma's first entry into Jazz. Later, Stephane, Yo-Yo and Roger traveled to Paris to record "Anything Goes", produced by Ettore Stratta. Roger also performed at and served as Musical director for "Tribute To Oscar Peterson" at Carnegie Hall in 2007.
In the mid '60′s Kellaway moved to Los Angeles to continue doing studio work, which soon included playing on and then writing film scores. He became musical director for Bobby Darin and in 1968 arranged (and conducted) Darin's album of songs from the film "Dr. Doolittle". Writing songs and arrangements is a passion that sometimes expands into producing, as was the case for the Carmen McRae album, "I Am Music". The relationship had started with Roger's song "I Have The Feeling I've Been Here Before", written especially for her, with a lyric by the legendary team Alan & Marilyn Bergman.
Kellaway's most prized television credit is, "Remembering You", the closing theme for the groundbreaking, "All in the Family". Composed in 1970, it is still being heard on TV around the world. He has written (and conducted) twenty-nine film scores including Barbara Streisand's "A Star Is Born", for which he received an Academy Award nomination. Kellaway was also honored with a Grammy Award for his music on the album "Memos From Paradise" for Eddie Daniels.
Kellaway made numerous trips to Japan as part of Takao Ishizuka's prestigious "100 Gold Fingers" concerts. In 1999 Roger was commissioned to compose the music for London's West End production of "Lenny" starring Eddie Izzard, directed by Sir Peter Hall. In 2000 he was commissioned by the WDR Big Band to write a two-hour show celebrating the 100th birthday of composer Kurt Weill, staring Caterina Valente. As well as arranging the show, he also performed as pianist.
In 2001, Roger began working as Musical Director with Kevin Spacey on the pre-production for his film, "Beyond The Sea", dedicated to Bobby Darin; and served as Musical Director, conductor and pianist for the Dec, 2004, 13-city "Beyond The Sea" tour. In 2005, Roger conducted the world premiere of Sir Paul McCartney's "Nova" in Buenos Aires with The Youth Orchestra of the Americas." and later toured with Tony Bennett as his Musical Director. 2008 began with the Prix du Jazz Classique (the French "Grammy") for Roger's CD, "Heroes" (dedicated to Oscar Peterson) and ended with his serving as Van Morrison's Musical Director for the classic "Astral Weeks" live performance/recording (CD/DVD) at the Hollywood Bowl.
2009 found Kellaway working again with the Bergmans on "Visions Of America", an orchestral, multimedia portrait of Democracy. The "Photo-Symphony" for full orchestra, Jazz piano and chorus featured singer Patti Austin, and was commissioned by renowned photographer, Joseph Sohm. The show premiered in Philadelphia with The Philly Pops, conducted by Peter Nero. Roger played solo piano at Carnegie's Zankel Hall to a sold out audience later that year, ending with his orchestrating and conducting the music for Clint Eastwood's film, INVICTUS.
In 2010, Roger received an honorary doctorate from his alma mater, the New England Conservatory of Music and began to spend most of this time writing, only stopping long enough to play a few concerts, including 2011's acclaimed "Live at the Library of Congress" with Eddie Daniels. In 2012, the Boston Pops performed an expanded "Visions of America" in a series of summer concerts, conducted by Keith Lockhart. Singers Patti Austin and Steve Tyrell were featured with Kellaway on piano. In the fall, Roger recorded "Duke At The Roadhouse – live in Santa Fe", his third duo CD with Eddie Daniels.
In January of 2013, the New West Symphony performed "Visions Of America: A Photo Symphony." The revised fifty minute show featured Kellaway on jazz piano, a chorus of twenty-four singers, plus Judith Hill & Steve Tyrell, totaling ninety-five performers on stage! The summer months included several shows with Eddie Daniels; Dizzy's at Lincoln Center, San Francisco Jazz, Johannesburg, South Africa and the Detroit Jazz Festival.
2014 began with the Grand Prix du Jazz (Record Of The Year) for "Duke At The Roadhouse " with Eddie Daniels. Following that, Roger performed at two concerts in NYC (one at the Apollo & the other at Town Hall) celebrating the 50th Anniversary of the Beatles. In June, he & Eddie Daniels performed again at Dizzy's. Roger's most recent commission, "Many Moods Of McCartney", a twenty-eight minute piece for two pianos, bass and drums is a Jazz exploration of ten songs by Sir Paul McCartney. The piece premiered to standing ovations at an Ashville Symphony concert.
In 2015, Roger was invited to Teatro Manzoni in Milan, where he performed a continuous one-hour-fourty minute solo piano concert. He appeared several times as Special Guest with the Django Festival All-Stars, and played "Jazz At Kitano" with his own trio. In addition, the "eclectic Maestro" who resides in Ojai California, also began a series of concerts, "At Home With Roger Kellaway" which continued throughout 2016, as well as a short tour in Canada with another of his favorite trios…