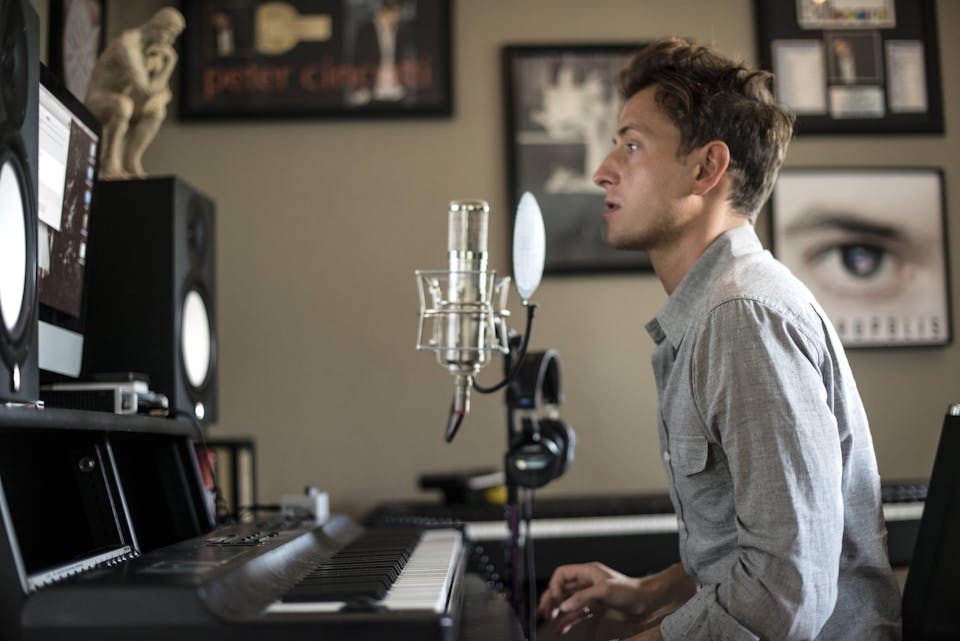 Peter Cincotti: Selections from "88 Keys & Me"
Birdland Jazz Club
Join us at the Birdland Peter Cincotti! He will be performing selections from his new album "88 Keys and Me".
Like a pilot in a cockpit, when Peter Cincotti sits down at the piano, he can take you anywhere you want to go. This year, Peter will begin releasing tracks from his highly anticipated new album 88 Keys and Me. It will mark Peter's first record honoring some of the most influential piano men and women of all time, ranging from Scott Joplin to Alicia Keys. Peter's daring arrangements of known material shatter the lines between musical genres, a pursuit that has been a common theme in all of his albums to date. Whether he is painting Lionel Richie with the colorings of Errol Garner, or firing Oscar Peterson-esque' solos into a song by Billy Joel, or even shadowing McCoy Tyner on a canvas of Lady Gaga, Cincotti becomes a kind of crazy glue between generations of pianists, reminding us of the hidden melodies and harmonies inside the songs we thought we knew - and the power of 88 keys and him.
A born and bred New Yorker, Cincotti's debut album reached #1 on the Billboard jazz charts, making 18-year old Cincotti the youngest artist ever to do so. Since then, Peter has performed in some of the world's most prestigious venues from Carnegie Hall to L'Olympia in Paris, collaborated with artists ranging from Andrea Bocelli to David Guetta, has been featured in blockbuster films such as Spiderman 2, represented the global fashion brands Ermenegildo Zegna and Tod's, and appeared as himself in Season 3 of the hit Netflix series House Of Cards. His vibrant and socially-aware songwriting caught the ear of 16-time Grammy winner David Foster, who produced Cincotti's third album, East Of Angel Town, yielding the song "Goodbye Philadelphia", which became a smash hit overseas reaching the Top Ten on Pop Radio charts across Europe. Peter Cincotti has morphed genres and blended influences in a variety of ways, but his story currently unfolds over uncharted terrain on his latest release, Long Way From Home. It is an upbeat blend of musical styles that brings active, rhythmic piano playing back into the landscape of modern music.