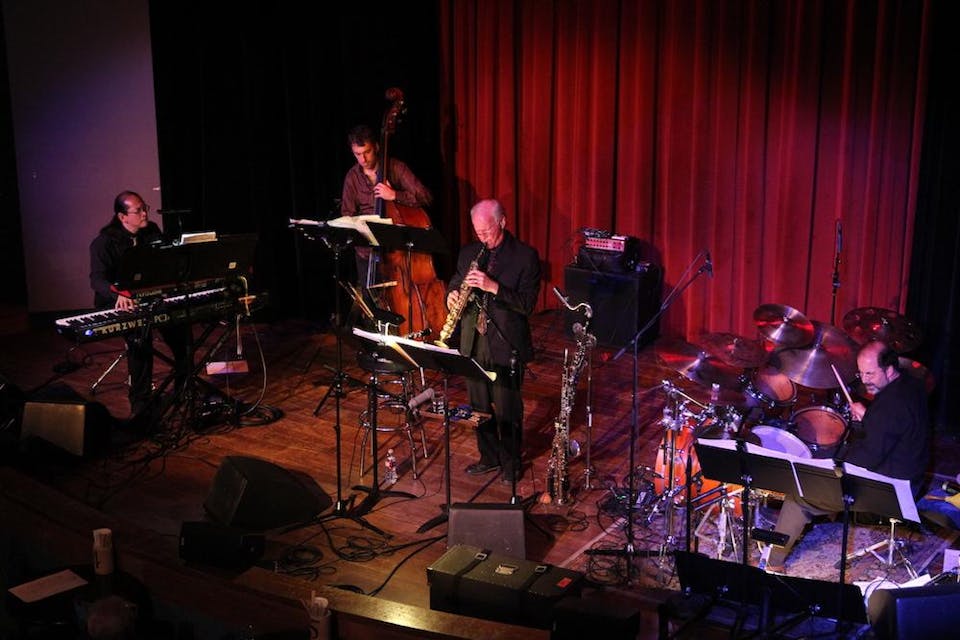 Doors open at 5:30 - Seating is First Come First Serve
Paul McCandless with Charged Particles
Birdland Theater
$20.00 - $30.00
For reservations call 212-581-3080
The Birdland Theater is Proud to welcome Paul McCandless with Charged Particles!
Grammy Award winner and world renowned-jazz superstar Paul McCandless and the Bay-Area jazz trio Charged Particles will be touring and playing compositions from McCandless' solo records this summer and fall.
Known for soaring lyricism and gorgeous compositions, McCandless plays soprano, tenor, and sopranino saxophones, oboes, English horn, bass clarinet, penny whistles, and a collection of folk flutes. As a leader, McCandless has released 30 records.
The McCandless/Charged Particles project is bringing alive McCandless' repertoire of original compositions that have been featured on his solo records over the years. This collaboration with Charged Particles showcases music from his records with a fresh twist and new energy.
The group premiered their collaboration on the main stage at the famed jazz club Yoshi's San Francisco in 2014. Since then, high points for the group have included opening the main stage performances at the 2015 San Luis Obispo Jazz Festival and closing the Portola Vineyards Summer Concert Series.
The music being played traverses a wide range of genres, including swinging jazz, funky fusion-ish tunes, romantic ballads, purely improvised adventures, and original McCandless styles that have no names. The band's performances on the east coast will feature these four musicians as they explore the musical mind of one of today's living geniuses. The performances will be of great interest to long-time McCandless fans who have been waiting for years to hear him again, live, playing his own music with fresh energy.