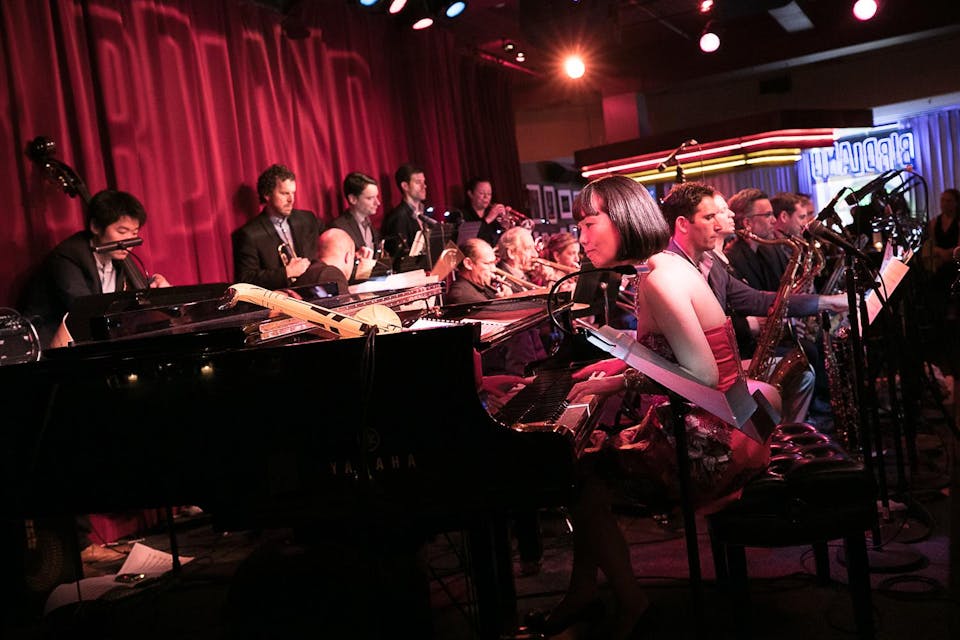 Migiwa Miyajima & Miggy Augmented Orchestra
Birdland Jazz Club
Join us at Birdland for Migiwa Miyajima & Miggy Augmented Orchestra!
SWINGING, EXUBERANT MODERNISM FROM COMPOSER MIGIWA "MIGGY" MIYAJIMA.
The 17-piece Miggy Augmented Orchestra, under the leadership of Japan-born, New York-based composer and pianist Migiwa "Miggy" Miyajima, brings together rising stars and accomplished veterans in a radiant ensemble devoted to Miggy's complex, melodic and urgently swinging original music. Drawing inspiration from role models like Thad Jones and Jim McNeely, the Miggy Augmented Orchestra harnesses the excitement of jazz to express Miyajima's unique experience as an artist shaped by life in the U.S. and Japan.
Composer / Bandleader: Migiwa Miyajima
Trumpets and Flugelhorns: Dan Urness, David Smith, Matt Holman
Trombones: Jason Jackson, Jennifer Wharton (bass trombone)
Reeds: Ben Kono (alto saxophone, soprano saxophone, flute, clarinet), Alejandro Aviles (alto saxophone, soprano saxophone, flute, clarinet), Sam Dillon (tenor saxophone, flute, clarinet), Quinsin Nachoff (tenor saxophone, clarinet), Carl Maraghi (baritone saxophone, bass clarinet)
Rhythm Section: Pete McCann (guitar), Migiwa Miyajima (piano), Yosuke Terao (bass), Jared Schonig (drums)