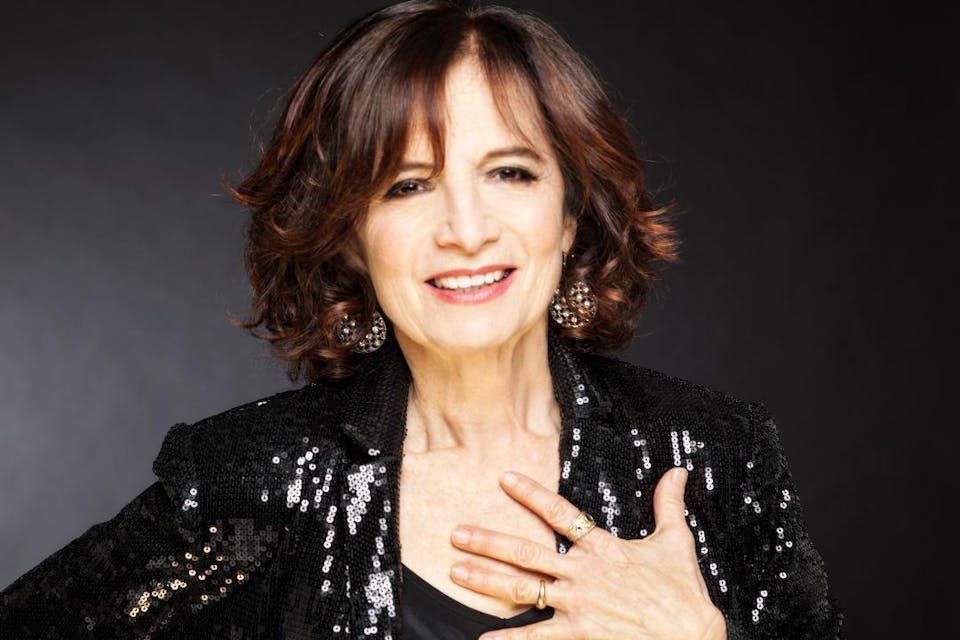 Seating is First Come First Serve for Table AND Bar
Michele Brourman: Love Notes
Birdland Theater
Birdland Theater is proud to announce that Michele Brourman will bring her new show, Love Notes, to the stage on October 20th at 7pm!
Michele Brourman: Love Notes
Birdland Theater
Sunday, October 20 at 7pm
For singer/songwriter Michele Brourman, a song is a love letter. She's been writing and sending them since she was a little girl. In this digital world, we need them now more than ever! For her Birdland Theater debut, Michele brings a clutch of her original songs, old and new.
Michele Brourman began making up songs when she was three years old. By age thirteen, she had formed a small ensemble for which she was composer, musical director and singer. She's been making up songs and singing them ever since with a joy that is infectious. Her best-loved song, "My Favorite Year", has been recorded by Michael Feinstein, Dame Cleo Laine, and Margaret Whiting, She's written and produced the songs for 18 animated features for Universal Studios, including the beloved "Land Before Time" series, writing for Reba McIntyre, Michael York, Lucy Lawless, Donny Osmond, Olivia Newton-John, Corbin Bleu, and a host of other singer/actors. Brourman's work has been featured in television and film and performed by countless cabaret artists, garnering numerous awards and critical acclaim.
Her work for the theater includes the score for the musical "Dangerous Beauty" with longtime collaborator Amanda McBroom, produced at the Pasadena Playhouse, and the off-Broadway show "The Belle of Tombstone" with lyricist Sheilah Rae. Brourman has been called "a consummate artist/composer…. whose songs target the human condition with a simplicity, honesty and directness which make them into contemporary classics." Her CD "Fools and Little Children" is available online, as is her newest CD, "The Price of Love". More information at michelebrourman.com.
Michele Brourman: Love Notes
Birdland Theater, 315 West 44 Street, NYC
Sunday, October 20 at 7pm
$30 cover, $10 food/drink minimum