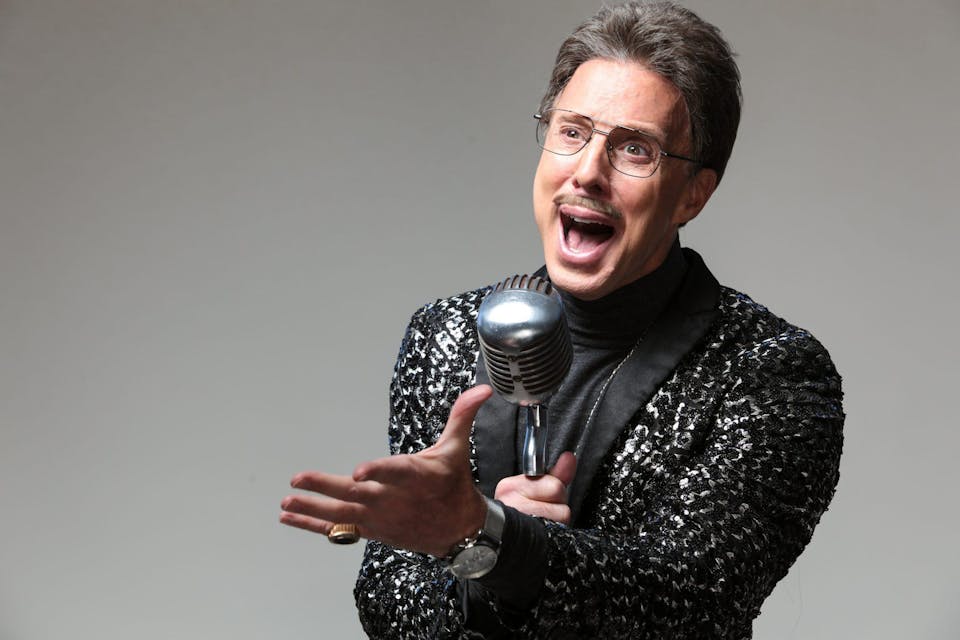 Michael West as Ken Boisinger Streamed from Birdland!
$23.50
Sales Ended
On BroadwayWorld.com
Birdland is proud to present our new streaming video platform: Radio Free Birdland! Hosted by events.broadwayworld.com
On Thursday, October 29 at 7pm, singer/songwriter Kenn Boisinger will be in the spotlight with KENN BOISINGER – THE NEW VOICE OF JAZZ. Fresh from his much heralded, totally sold-out Christmas show at Birdland Theater, the unexpected singer-songwriter Kenn Boisinger brings his indescribable style and absolutely inimitable voice to Radio Free Birdland as the self-proclaimed "KENN BOISINGER – THE NEW VOICE OF JAZZ." Expect to hear Kenn's unique take on classic jazz standards, as well as his new jazz-infused versions of Boisinger classics, including "Third Rail," "Is She A Call Girl, Or Just a Girl I'd Like To Call?," "Daddy Drinks Because You Cry," and "Someone's Always Dead At Manhattan Plaza," among other Boisinger classics. "KENN BOISINGER – THE NEW VOICE OF JAZZ" will feature Musical Director Alan Bukowiecki, and special guest Gabrielle Stravelli. (Kenn Boisinger is the brainchild of musical comedian Michael West, who is well-known for his long runs in Forbidden Broadway, NEWSical and When Pigs Fly.