Leanne Borghesi & Marta Sanders: "SHOW BROADS"
Marta Sanders
Birdland Jazz Club
$30.00
Tickets At The Door
Birdland is excited to welcome Leanne Borghesi and Marta Sanders in Show Broads!
MARTA SANDERS and LEANNE BORGHESI
"SHOW BROADS"
BIRDLAND, NYC
Sunday March 8th, 2019, 5:30pm
Directed by Nicolas Minas
Written by Leanne Borghesi, Marta Sanders, and Nathan Cann
Music Direction by Dana P. Rowe
Don Kelly on drums
Jim Piela on brass/winds
Jamie Mohamdien on bass
NEW YORK, NY (September 2019)– MARTA SANDERS and LEANNE BORGHESI team up for the first time in this comedic nightclub act, "SHOWBROADS" playing for one night only at Birdland Jazz Club.
This new comedy duet brings together two brassy belters and promises a night of Jazz, Latin, Broadway and original tunes. SHOWBROADS is a bawdy nightclub act with hot music, over the top laughs, and not an ingenue in sight.
Tickets: $30 + $10 food/drink min
When: SUNDAY March 8th, 2019, 5:30pm
Location: BIRDLAND JAZZ CLUB 315 W 44th St Suite 5402, New York, NY 10036
Website https://www.birdlandjazz.com/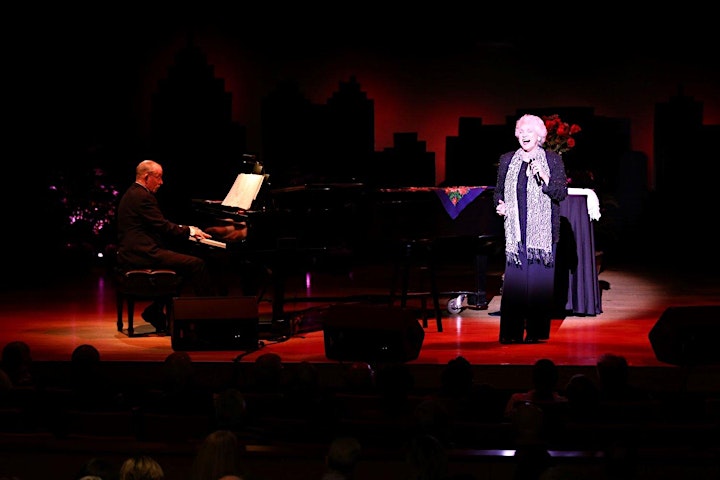 Marta was born in Austin, Texas, the second of five children in a family that loved to perform. Her father's career, devoted mostly to education and social service activities, required relocating the family frequently throughout the Northeast and Midwest, and finally to South America. It was there that Marta's life in music began. From Columbia to Argentina, Marta was moved and inspired by the soul of the Latin music, which carried on with her and is reflected in her first album, Corazon Del Alma.
A fiercely independent Marta moved to New York City and attended American Music and Dramatic Academy. Following her graduation, she found work on stage and in the cabarets both as a solo entertainer and band member. She even had a run in Broadway's Best Little Whorehouse in Texas. Shortly after, she took her big bold voice and knockout stage presence to the seas, as she honed her craft on cruise ships and hotel show rooms through the Caribbean and Central America.