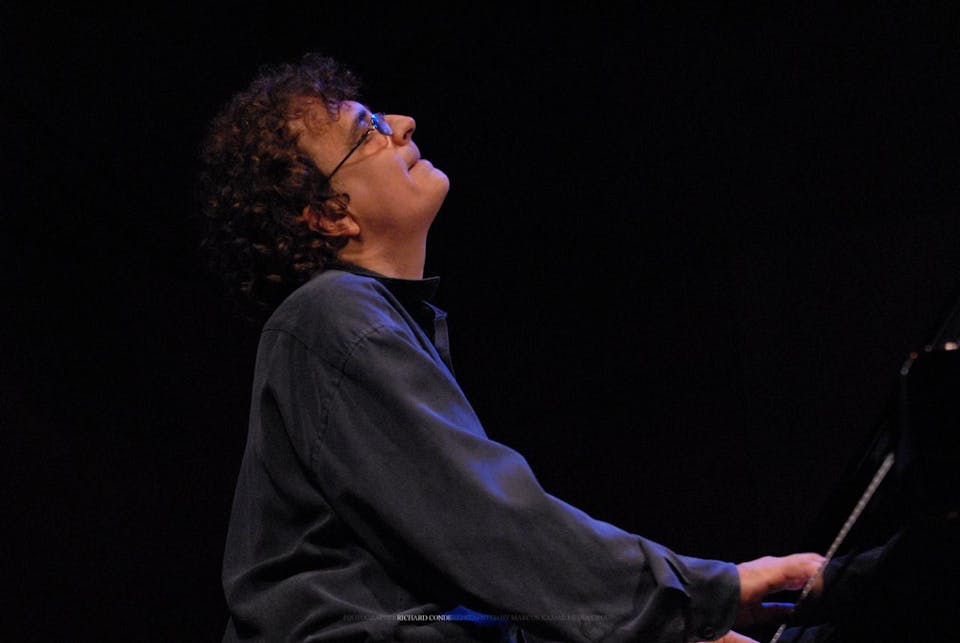 Seating is first come first serve for table AND bar
Laszlo Gardony Trio
Birdland Theater
Join us at the Birdland Theater for the Laszlo Gardony Trio!
The members of the Laszlo Gardony Trio hail from three continents: Europe, Africa and North-America. Yet, what's immediately striking about their work together is the seamless and brilliant communication of the three. In today's world where musicians are often randomly paired up based on business considerations, this genuine trio's original and organic voice truly stands out.
Laszlo first met John (originally from Cape Town) and Yoron (from Chicago) through sideman work with other groups. Once Laszlo made the decision eight years ago that this would be his exclusive working group, the music took on another dimension. The three came to speak in one dialect, in complementary and supportive voices.
As a bandleader Laszlo projects his ideas strongly, but rather than dimming the creative lights of his band mates his musical forthrightness inspires them to high levels of self-expression. Yoron and John's deep understanding and appreciation of Laszlo's sound and spirit match Laszlo's appreciation of their creativity and expertise. That's what makes listening to this trio so exciting: a perfect balance between structure and freedom. Challenge and friendship is always vibrantly present.