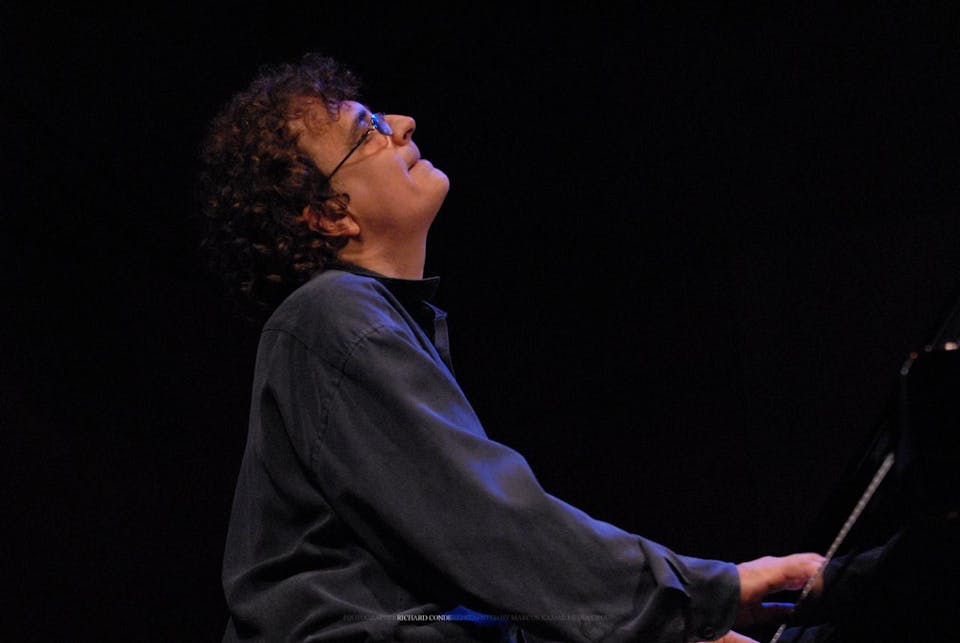 Seating is first come first serve for table AND bar
Laszlo Gardony
Birdland Theater
$20.00 - $30.00
Tickets At The Door
Join us at the Birdland Theater for the Laszlo Gardony Album Release Concert!
CD Release concert for live solo piano album, "La Marseillaise" (Sunnyside Records)
Laszlo Gardony (Solo Piano) + The Laszlo Gardony Trio (Solo + Trio in both sets) with Yoron Israel (drums), John Lockwood (bass)
Solo + Trio in both sets
Acclaimed jazz pianist, composer, Laszlo Gardony is celebrating his live solo album La Marseillaise (Sunnyside Records) with a solo + trio concert. Hailed by JazzTimes as "one of contemporary music's truly original voices," Laszlo's performances convey the joy of inspired creation, audience connection, and moving spontaneous improvisations. Gardony's concerts are one-of-a-kind performances drawing from deep feeling, prodigious technique, and a playful curiosity that thrives on interpreting each unique moment. He will perform new compositions, his own arrangements of standards, a classic Italian song, a re-imagination of an iconic French revolutionary song and spontaneously created pieces. Gardony has said, "Music has a direct effect on our emotions and also on our well-being." Not to be missed!
Laszlo's previous solo CD, "Serious Play" received 4 stars in DownBeat and it was listed among the best jazz albums of 2017 by DownBeat. It was also named one of the "10 Best Jazz Albums of 2017" by the Boston Globe.