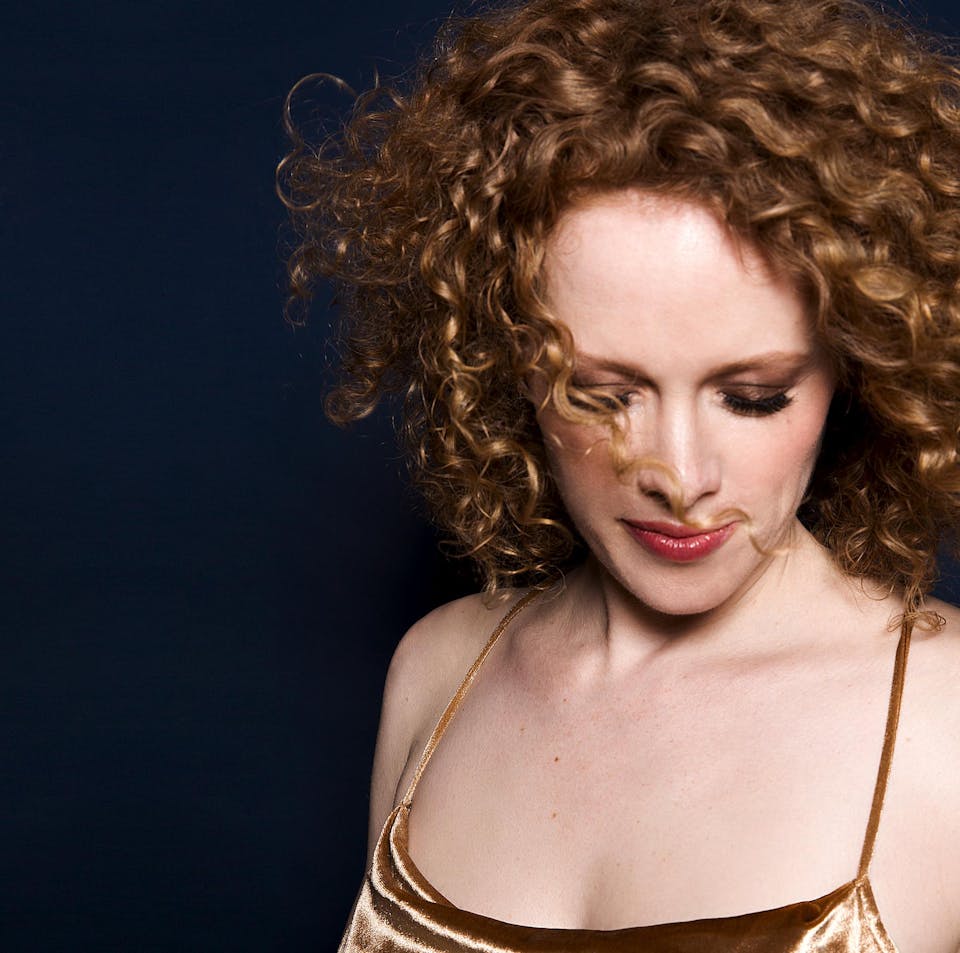 Seating is First Come First Serve for Table AND Bar
Kristen Lee Sergeant
Ted Nash
Birdland Theater
$20.00 - $30.00
Tickets At The Door
The Birdland Theater is proud to welcome back Kristen Lee Sergeant! She is presenting her Album Smolder with Special Guest Ted Nash!
Kristen Lee Sergeant, voice
Jeb Patton, piano
Cameron Brown, bass
Henry Connerway III, drums
Jody Redhage Ferber, cello
and special guest Ted Nash, alto flute & saxophone
Kristen Lee Sergeant is a jazz vocalist and composer of effervescent energy, musical intensity and dramatic flair. DownBeat Magazine has given both her albums the distinction of being an Editor's Pick, citing how she "crafts moments of engaging drama, whether she's seductively sliding into a note with a near-whisper, delivering a breathy revelation or belting out a lyric with full-throated muscularity." She commits to telling a story in her music and performance style, while sparking spontaneous sonic conversation with her fellow musicians. Such commitment, and its results, captivate her audiences, whether in live performance or listening to her recordings.
What brought her here is a journey of searching and curiosity that imbues her work with many influences. Growing up in Manchester-by-the-Sea, Massachusetts, she devoted herself to theater, and worked professionally through school, graduating from Brandeis University with a degree in music. "I left my high school graduation early, with a costume underneath my robe, for an evening show. Same in college: couldn't celebrate since there was a matinee that day!" Kristen recalls. She left Brandeis having received the Ira Gershwin Prize in Music.
Although classical vocal training interested her in pursuing opera as well as musical theater, jazz is what won her heart when she moved to New York City. "The intimacy of performance in smaller venues, and the nature of improvised music opened up entirely new possibilities for me as a musician and performer. It wasn't really a choice; I was captured by the music." Kristen recollects, citing Marilyn Maye and Carmen McRae as inspirations, then and today.
She began singing with a big band, worked with small combos in cigar bars, hookah lounges, nursing homes, "wherever I could", she adds. Coupled with intensive study with singer/composer Tom Lellis, she evolved her vocal style and musicianship in a totally new direction, taking the best of what stage training offered and crafting her approach to jazz with intensive work. Today she is a rarity -- a singer who not only composes original songs, but also crafts her own arrangements. She won the Jazz Forum Arts vocal competition in 2014, and in addition to enthusiastic acclaim for her first album, Kristen also performed in NYC at Birdland, Iridium, Zinc Bar, the Metropolitan Museum of Art, Joe's Pub and more -- and has just launched her touring career in earnest with this album.
Join Kristen and her band for a performance and experience what ejazznow.com has noted: "Fearless and thoughtful, instinctively unearthing a song's latent possibilities in ways that other musical performers haven't, Sergeant recalls the talent for devil-may-care, in-your-face originality associated with Anita O'Day, Abbey Lincoln or Carmen McRae."
"This elegant album illustrates what can happen when admirable ambition is paired with vocal vibrancy." DownBeat Magazine
"With insightful offerings and stylish arrangements, Smolder truly stands apart. Kristen Lee Sergeant is most certainly deserving of greater recognition." -- All About Jazz
Her instrument is gorgeous; lustrous, precise and feather-light. Her musicianship is fierce as she digs into the meaning of each word, brings ceaseless variety to soft dynamics and gives each phrase special grace." - JazzdaGama.com