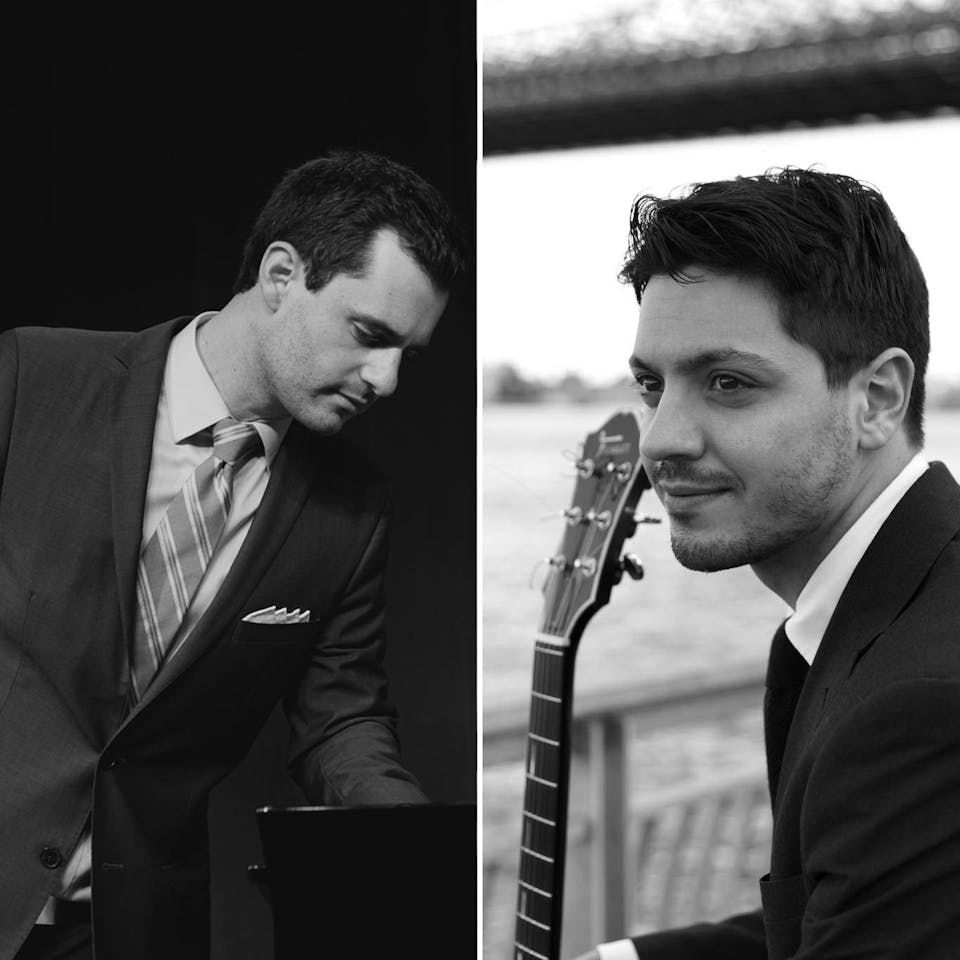 Doors open at 9:00pm - Seating is First Come First Serve
Konrad Paszkudzki and Pasquale Grasso Duo
Birdland Theater
The Birdland Theater is proud to welcome back Konrad Paszkudzki and Pasquale Grasso!
Konrad Paszkudzki is an Australian-born, Polish-raised, and New York-residing jazz pianist with a remarkable status on American Airlines. In the last three years, he has recorded seven albums with the Konrad Paszkudzki Trio— the first ever Composers Songbook Series for Venus Records in Japan. As the pianist in the John Pizzarelli Trio for the last five years, Konrad has performed over 600 concerts in venues across Europe, Canada, Brazil, Asia, and all across the U.S.
Konrad will be joined at the Birdland Theatre by the world-renowned bebop genius of the jazz guitar, Pasquale Grasso, for an evening of swingin', soaring, drumless trio, Great American Standards, and a musical battle that will leave people mystified.