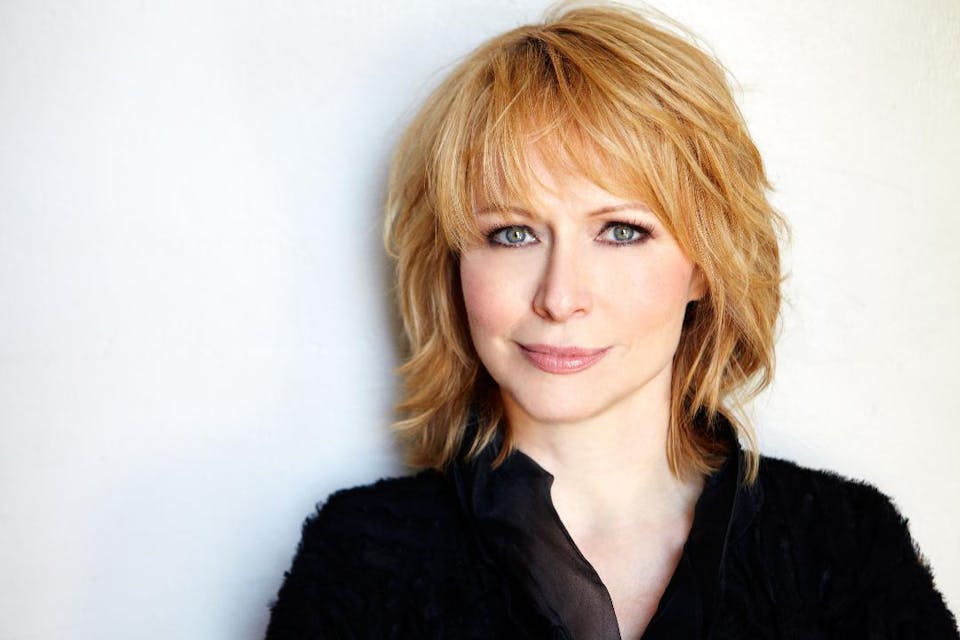 Seating is First Come First Serve
Karen Oberlin Secret Love: The Life and Music of Doris Day
Birdland Theater
$20.00 - $30.00
Tickets At The Door
Birdland Theater is proud to present Karen Oberlin in "Secret Love: The Life and Music of Doris Day" on Tuesday, August 13, 7 and 9:45pm
Karen Oberlin
Secret Love: The Life and Music of Doris Day
Tuesday, August 13
7pm & 9:45pm
Birdland Theater is proud to present Karen Oberlin in "Secret Love: The Life and Music of Doris Day" on Tuesday, August 13, with shows at 7 and 9:45pm.
The New York Times praised Karen Oberlin and her celebrated tribute to Doris Day as a "widely admired" hit that showcases Oberlin as "an inheritor of Doris Day's impeccable pop style." In the words of the Times, Oberlin's "beautifully shaped readings are ones that Ms. Day in her prime might well have envied." Over the years, she has performed this multiple award-winning show far and wide, from Doris Day's longtime home base, Carmel by the Sea - as a featured presentation of Day's official birthday celebration - to New York, Los Angeles, London, Paris, Nebraska, Provincetown, Boca Raton and Palm Beach, among others. She's thrilled to bring it back to Birdland, now with a deeper-than-ever devotion to keeping Day's legacy alive. In this illuminating and deeply entertaining show, Ms. Oberlin will perform songs such as "Sentimental Journey," "Que Sera Sera" and "It's Magic," as well as rare gems that Ms. Oberlin has unearthed in her research. Ms. Oberlin delves deeply into the intriguing life and music of this fascinating and important cultural phenomenon from having a baby as a teenager, touring with a big band, her tumultuous marriages, and becoming the highest paid woman in Hollywood history, all while recording sensational songs. Ms. Oberlin has been the recipient of the major cabaret awards in New York, and an Honorary Doctorate in Music for her performance work. She is a recording artist with four CD's, including "Secret Love: The Music of Doris Day," and although she doesn't imitate Ms. Day, Oberlin has often been compared to her in her work as a vocalist, and couldn't be happier. As Oberlin says, "Doris Day is one of our greatest artists, and although she is truly American, like apple pie and jazz, she reaches the hearts and minds of people all over the world."
"You have a beautiful sound and tone so I am very flattered that you have enjoyed my work. You brought me to tears."
- DORIS DAY
"Oberlin's refreshing approach presents tunes as lusciously lyrical tales told for the very first time." -- David Murphy, TIME OUT NEW YORK
Karen Oberlin
"Secret Love: The Life and Music of Doris Day"
Tuesday, August 13 at 7pm and 9::45pm
$30 cover, $10 food/drink minimum per person
Birdland Theater, 315 West 44 Street, NYC
212-581-3080 or BirdlandJazz.com