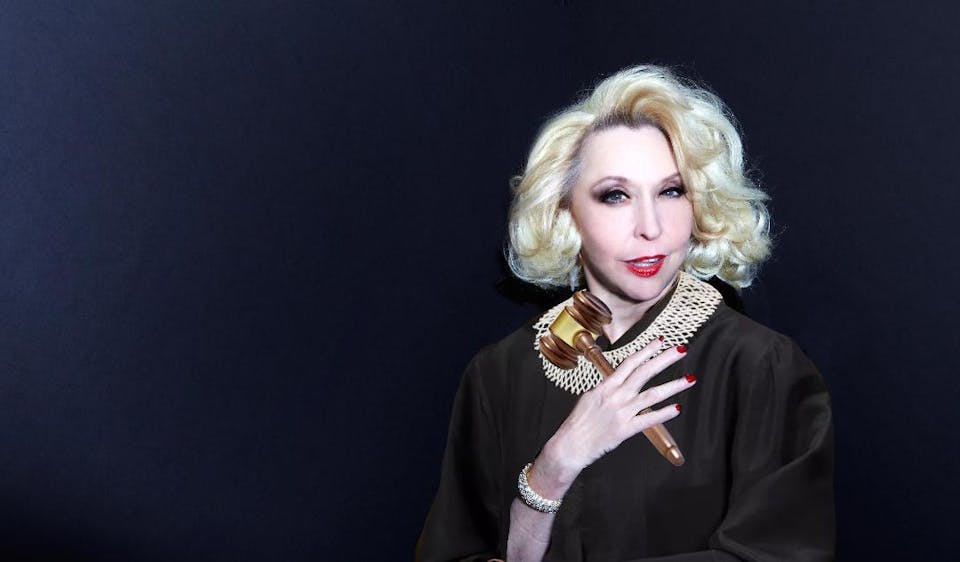 Seating is first come first serve for table AND bar
Julie Halston
Birdland Theater
$25.00 - $35.00
Sales Ended
Join us at the Birdland Theater for Julie Halston!
Birdland Theater is proud to announce the return of Julie Halston to the stage. This special one-night-only event will take place on Thursday, October 3 at 7pm at Birdland Theater (315 West 44 Street) in the heart of Manhattan's Theater District.
Julie Halston is one of New York's busiest actresses. Well-known to theatre audiences, she is currently playing the quick-witted producer Rita Marshall in Tootsie. She was recently nominated for a Drama Desk Award for her critically acclaimed performance in You Can't Take it With You. She was also singled out for her performance in Charles Busch's The Tribute Artist, and for her performance as Mother in the Kennedy Center production of The Guardsman. She has appeared in many Broadway and off-Broadway productions including Anything Goes, Hairspray, Gypsy, The Twentieth Century, (Outer Critics Circle Nomination), The Divine Sister (Drama Desk Nomination), Love Loss and What I Wore, and numerous others . Miss Halston was a founding member of Mr. Busch's now legendary theatre company, Theatre- in-Limbo and has co-starred with him in over ten productions including Vampire Lesbians of Sodom, The Lady in Question, Red Scare on Sunset (Drama Desk Nomination, Shanghai Moon and Olive and The Bitter Herbs.
In addition to theatre, Julie Halston is known to television audiences as Bitsy Von Muffling from the smash hit "Sex and The City," Tina Carmello from "The Class" and to younger audience members as Antigone Carruthers from "The Electric Company". Although primarily an actress, Miss Halston has won awards for the solo comedy pieces which she has performed all over the US including Seattle, Los Angeles, Las Vegas and New York. Her SRO solo show was extended five times at NY's famed Birdland Jazz Club. CBS developed a TV pilot based on her one-woman show, "Julie Halston's Lifetime of Comedy," which she wrote and starred in for over six months off-Broadway. She received an Outer Critics Circle Nomination for her writing. Along with co-author, Donna Daley, she wrote the critically acclaimed book, "Monologues for Show-Offs," published by Heinemann Press. It is currently being used by many casting directors, acting teachers and universities as an important resource for actors and is now being developed as a dramatic piece. Her essay, "The Greatest Thing I Never Did" was chosen to appear in the book, "No Kidding," featuring some of America's funniest women writers. Miss Halston was the recipient of the 2013 Nightlife Award for Outstanding Comedy Performer.
Julie Halston
Thursday, October 3 at 7pm
Birdland Theater, 315 West 44 Street, NYC
www.BirdlandJazz.com
$35 cover, $10 food/drink minimum per person