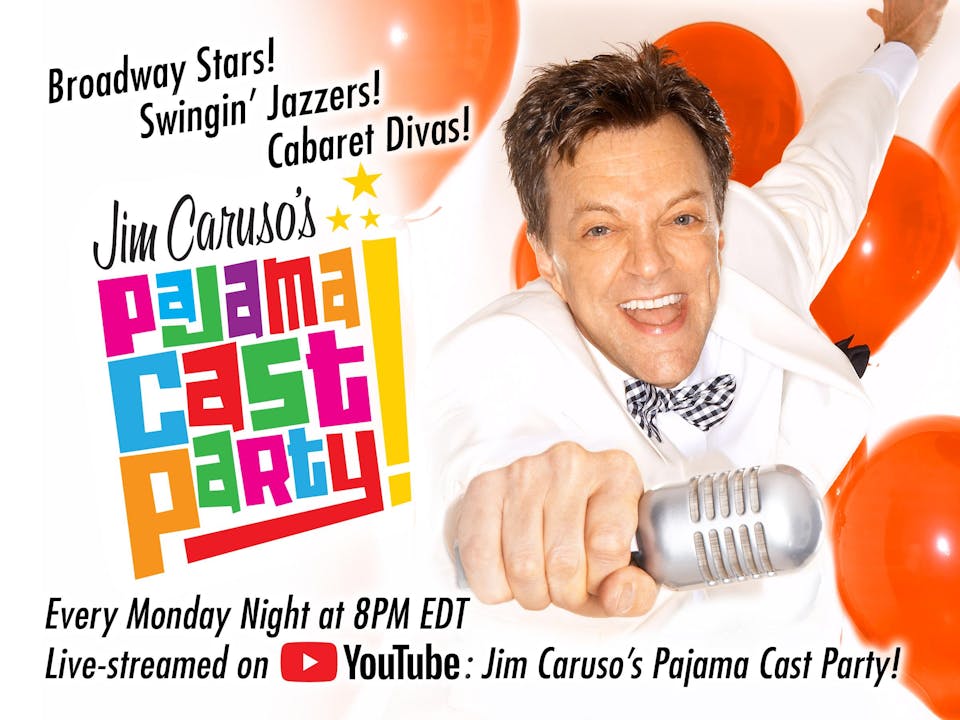 Jim Caruso's Pajama Cast Party! - Virtual Birdland Series
Birdland Jazz Club
Every Monday Night at 8pm! Live Streamed on Youtube!
Birdland goes Virtual!
Miss the Monday Night Madness with your favorite Broadway performers?
Tune in online from your PJ's!
For the past seventeen years, Jim Caruso's Cast Party has been inspiring superstars and up-and-comers to storm the Birdland stage with memorable impromptu performances. The "extreme open mic" takes place in New York City every single Monday, Broadway's "dark" night, making it the regular go-to place for show folk and the people who love them.
But these aren't regular times. We're all searching for ways to entertain ourselves and everyone else! Host Jim Caruso decided it was high time to bring the Party to you!
And so, tune in Monday nights at 8pm, a slew of deliriously-talented people will join you in the comfort of your home…from the comfort of their homes! Put on your finest pjs and be entertained by some favorite Broadway babies, swingin' jazzers and cabaret divas.