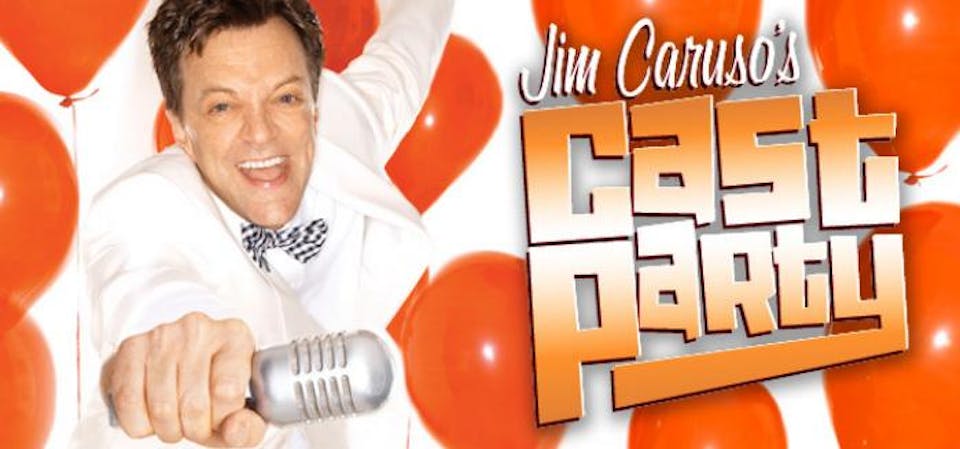 Jim Caruso's Cast Party
Birdland Jazz Club
Join us for Cast party! A wildly popular impromptu variety show occurring every Monday night since 2003!
Important COVID- 19 Info:
Birdland is complying with all CDC recommendations as well as reopening guidelines from the City and State. Please understand that while adopting all best practices, Birdland cannot assume remaining risks associated with attending in-person events.
We ask that patrons wear a face covering at all times unless seated, avoid congregating in walkways, or at the bar, and not attend the show if they are feeling ill at all.
Refunds will be processed if you are experiencing COVID related symptoms on the day of the show.
Every person attending a Birdland Event will need to be named on their ticket, and accept the terms of attendance.
We are currently unable to accommodate parties larger than six.
"Jim Caruso's Cast Party is the best thing to happen to nightlife since prohibition ended."
Jim Caruso's Cast Party is a wildly popular impromptu open mic/variety show that's been taking place on the Birdland stage every single Monday night since 2003! Think "American Idol" meets "The Tonight Show." It is the ultimate spot to mix and mingle with show folk and the people who love them. Cast Party is the place where showbiz superstars rub elbows with up-and-comers, delivering jaw-dropping musical performances and razzle-dazzle. Legendary showman Jim Caruso guides the entire affair with razor-sharp humor and the unbridled enthusiasm of an uber-fan. Musical Director Billy Stritch holds court at the ivories, along with Steve Doyle on bass and Daniel Glass on drums...but the real fun starts when the audience participates in the onstage festivities. Broadway legends, jazzers, cabaret divas, starry-eyed tourists and kids right off the bus take to the stage and entertain each other. If you have a voice, a dream and some sheet music, your Cast Party moment just might be at hand. Cast Party has been honored with three BroadwayWorld Awards, a MAC Award, Bistro Award, and a Nightlife Award.
"...the place to be for those with a song on their lips."
New York Times
"It's a showbiz mecca."
Los Angeles Times
"The gold standard."
Wall Street Journal
"Every week, a star or a standard might be born."
Time Out New York
"A hot spot where Broadway and Hollywood tip, twirl and hit the mic."
Playbill
Jim Caruso's Cast Party
Every Monday at 9:30pm
Birdland, 315 West 44 Street, NYC
$30 cover, $10 food/drink minimum
www.BirdlandJazz.com or 212-581-3080