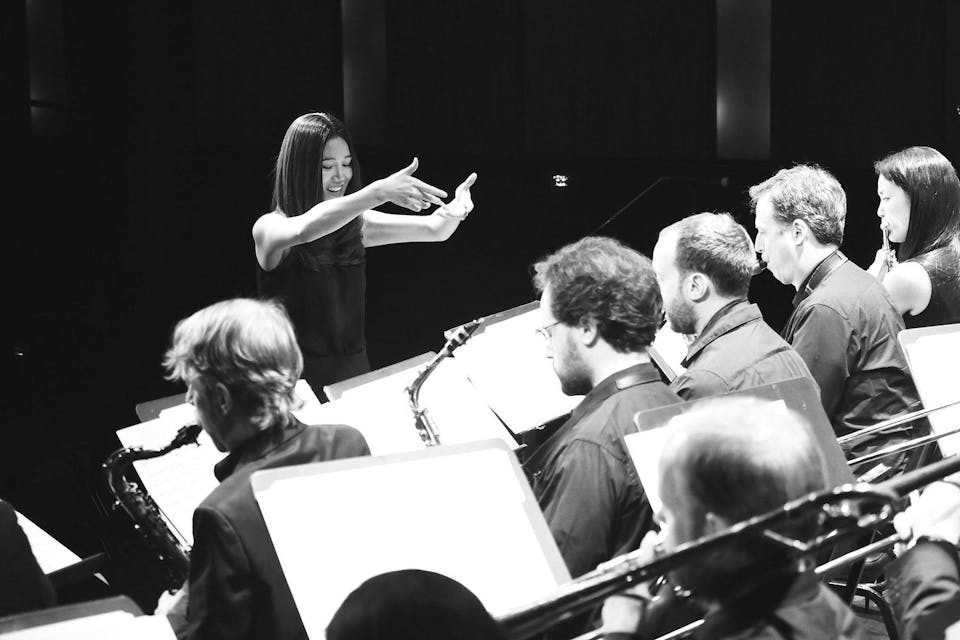 Jihye Lee Orchestra
Birdland Jazz Club
$25.00 - $30.00
Tickets At The Door
Join us at Birdland for the Jihye Lee Orchestra!
Jihye Lee is a New York-based jazz composer and bandleader.
She was an indie pop singer-songwriter in South Korea. Feeling that something was missing, Lee followed her curious heart and embarked for uncharted waters in 2011. She studied at the Berklee College of Music where she was introduced to big band music for the first time in her life, leading her to forge a whole new path in jazz composition. Soon after, she would receive the prestigious Duke Ellington Award for two consecutive years along with other scholarships and honors, confirming her hidden ability.
After graduating from Berklee, Lee organized a successful crowdfunding campaign for her first big band album, April, which was co-produced by Greg Hopkins and recorded with musicians consisting of other Berklee faculty and professionals from the Boston area. In 2015, with generous funding from school scholarships and the CJ Cultural Foundation, Lee finally moved to New York to study with Jim McNeely at the Manhattan School of Music.
Lee released her album, April, in 2017, garnering global praise as a fresh original voice on the jazz composition scene. She has presented her music in the United States and Asia at various venues and festivals including the DC JazzFest.
The BMI Foundation awarded Lee with the Charlie Parker Jazz Composition Prize in 2018. Recently, she has written music for the Jazz at Lincoln Center Orchestra and Carnegie Hall's NYO Jazz. She is currently working on her second album.