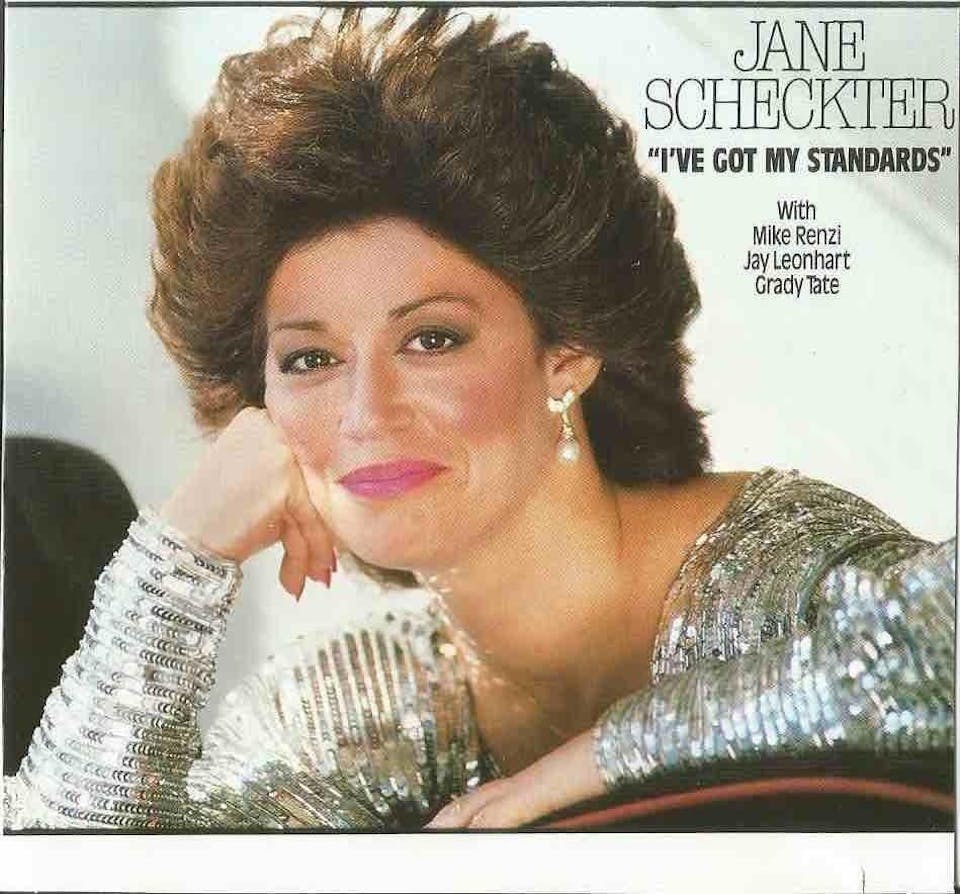 Seating is First Come First Serve
Jane Scheckter
Birdland Theater
$20.00 - $30.00
Tickets At The Door
Join us at the Birdland Theater for Jane Scheckter "I''ve (Still) Got my Standards" With Mike Renzi, Jay Leonhart and Vito Lesczak
Jane Scheckter recorded her first album, "I've Got My Standards" with Mike Renzi, Jay Leonhart and Grady Tate in 1988. This 30th anniversary reunion is a tribute to Grady, who passed away last year.
The album received rave reviews from the New York press as well as from Billboard, Jazziz, Stereo Review and Downbeat, which wrote of her "Ella-styled artistry". The New York Times said of the Bistro Award winner for jazz vocalist, "She has invaluable musical skill, a bright clear voice with a brassy edge, a sultry lower register, a luscious rounded vibrato, meticulous phrasing…and she swings!"
Her most recent CD, "Easy to Remember", was rated by Marc Meyers of JazzWax as "Easily the finest songbook album of the year".
She divides her singing time between New York, Paris and the French Riviera.
Elizabeth Ahlfors Cabaret Scenes "As Cole Porter put it succinctly,"You're Sensational"
Alix Cohen TheaterPizzazz "This is how it's done....the audience feels privileged to be at the party"
Joe Lang Jersey Jazz "...spot on delivery of lyrics ,her phrasing was superb...a vocalist who delivers the whole package"