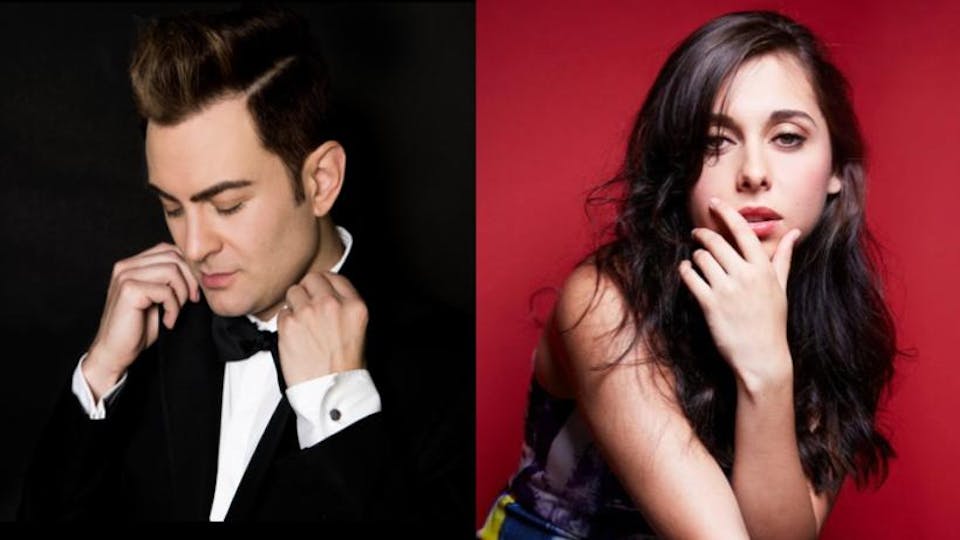 James Tormé and Veronica Swift: Mel and Ella Holiday Show
Birdland Theater
$30.00 - $40.00
Sales Ended
Join us for a Holiday Show like no other: Veronica Swift and James Tormé Sing Mel and Ella!
Only in her early 20's Veronica Swift is being recognized as one of the top young singers in jazz.
In the fall of 2015, she won second place at the prestigious Thelonious Monk Jazz Competition. In 2016 she was asked to perform a concert of her own at the Tribeca Performing Arts Center in New York City and she was a guest artist with Michael Feinstein at Jazz at Lincoln Center with the Tedd Firth Big Band and Marilyn Maye and Freda Payne. Veronica's first appearance at Jazz at Lincoln Center was at age 11 when she performed at the "Women in Jazz" series at Dizzy's Club Coca-Cola.
In the summer of 2016 she headlined at the Telluride Jazz Festival, her 10th appearance there – but her first as a headliner. She first appeared there at age 10 with Dave Adams' Young Razzcals Jazz Project and the great saxophonist Richie Cole and later she sang a duet with the featured artist, Paquito d'Rivera. Then in April, 2017 she started her residency a the infamous Birdland Jazz Club in New York City. On into 2018, Veronica began touring with her trio (Emmet Cohen Trio) as well as Benny Green Trio, Wynton Marsalis and Jazz at Lincoln Center Orchestra, and Chris Botti appearing at Jazz Showcase, Monterey and Montreal Jazz festivals, two runs at Jazz at Lincoln Center: Shanghai, China, and Marians' Jazz Showroom in Bern, Switzerland.
Veronica grew up on tour with her parents, renowned jazz pianist Hod O'Brien and celebrated jazz singer and educator/author Stephanie Nakasian. It was with them where she first appeared at The Jazz Standard, and Dizzy's Club Coca-Cola. Veronica recorded two CDs as a child – one at age 9 with Richie Cole and her father's rhythm section and her mother, and one at age 13 with saxophonist Harry Allen.
Her 2015 Album "Lonely Woman" features some of the hottest young jazz players on the scene including Emmet Cohen, Benny Bennack III, Daryl Johns (with whom she shared the Grammy Choir/Band experience), Matt Wigler, and Scott Lowrie.
In addition to performing the Great American Songbook and Bebop and Vocalese classics, Veronica is also a passionate devotee of 20s and 30s music and has sung with Vince Giordano, Terry Waldo, and Drew Nugent.
Veronica will be releasing her next album on Mack Avenue Records in early 2019, which will feature the great pianist Benny Green and his trio as well the Emmet Cohen Trio.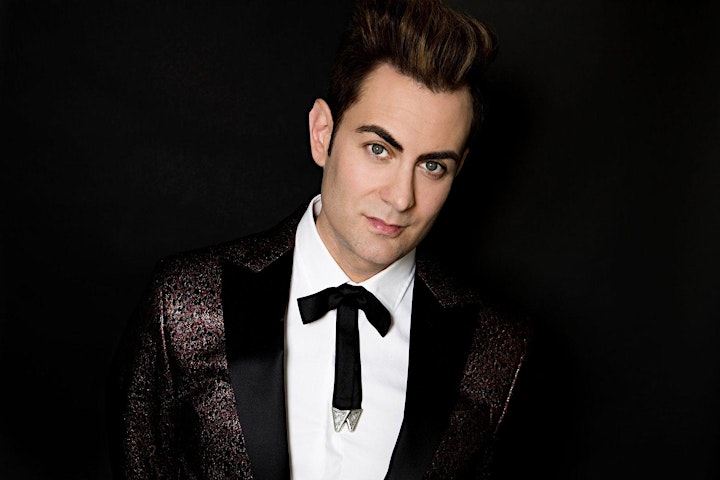 James Tormé (who is the son of 3-time Grammy Award Winning jazz legend Mel Tormé) is taking the legacy he was born into even further - and causing a serious buzz in the process. Often appearing with outfits like the BBC Concert Orchestra, Ronnie Scott's Orchestra and Les Paul Trio, the charismatic young star's debut album has topped both the iTunes and Amazon Jazz Charts*.
Tormé is "the best male jazz singer to come along in 20 years" according to long time Verve Records president, Chuck Mitchell, the man who first discovered him. Having grown up spending time with a myriad of jazz legends (Bing Crosby, Peggy Lee, Duke Ellington, George Shearing, Buddy Rich & more), one begins to understand why. Tormé himself attributes as much of his ability as a performer to the "process of osmosis" as he does to his own show-business background. Explains Tormé, "There's no question, I absorbed a lot from my dad, and his peers." This is clear as soon as one hears his singing style, which draws from the "old school", but with modern styling that makes it very current in today's market.
James Tormé is being praised from all corners of the globe by everyone from Billboard™ and CBS News, to BBC Radio 2 and Jamie Cullum. Possessing the look (and swagger) of a Hollywood star, he seems to know just how to handle all the press attention he's getting. It's no mystery that Tormé is now consistently appearing to standing room only crowds at the world's top venues as well as being featured as the centerpiece of prestigious jazz festivals across the globe. Says Tormé, "Every show, every appearance is important to me, whether it's the Greek Theater or a small jazz club. I remember every audience. If they're going to pay money to see me, I want to give them a night they'll never forget."