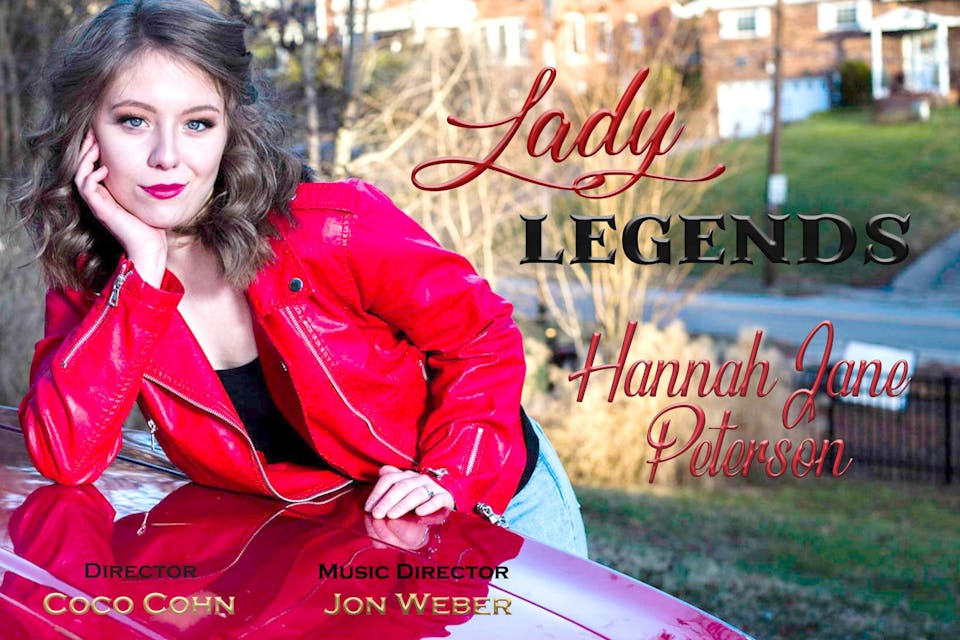 Hannah Jane Peterson: Lady Legends
Birdland Theater
$20.00 - $30.00
Tickets At The Door
Join us at the Birdland Theater for Hannah Jane Peterson! For this engagement she will be presenting her show, Lady Legends!
A recent graduate of the Professional Performing Arts School in Times Square NYC, Hannah Jane has spent the last four years focused on daily training in voice, acting, dancing from an array of seasoned Broadway and Cabaret performers now part of the teaching landscape of the next generation. This training has continued to foster what her heart has known for years – her place is on a stage telling stories.
After winning 2nd place at The Mabel Mercer Foundation's Great American Songbook Competition for high school performers, Hannah Jane presented her first solo cabaret to sold out audiences first at two performances at The Laurie Beechman Theater, and later at Don't Tell Mama to rave reviews. Her show took her audience on youthful journey through the ups and downs of a high school performer reaching for the stars while balancing things like first love, being unique and moving towards a future that is unlimited.
Hannah Jane's passion for music goes well beyond her dreams of Broadway. Hannah Jane also plays the guitar, mandolin, ukulele, and piano. All of which serve as great tools to help her continue to write her own music. Her heart is never more happy than when she is face to face with an audience telling a story and touching their hearts.
When not on the stage, Hannah Jane exerts her internal "Martha Stewart" as a craft fanatic through her love of knitting/crocheting, jewelry making, sewing, and the creation of just about anything she puts her mind to. If she can see it, she can make it! If that's not enough, in the few spare minutes she has left in a day – she somehow finds time to study ASL (American Sign Language), manage her own photography business, keep up with the latest fashion trends/make-up and bake the most delicious sweet treats you have ever tasted. Her second 'stage' is definitely the kitchen!
Hannah Jane's ultimate desire is to use her love of music/performing to change her little corner of the world for the better. They say 'music speaks when words fail." For Hannah Jane, that statement embodies who she is and the legacy she hopes to leave this world.