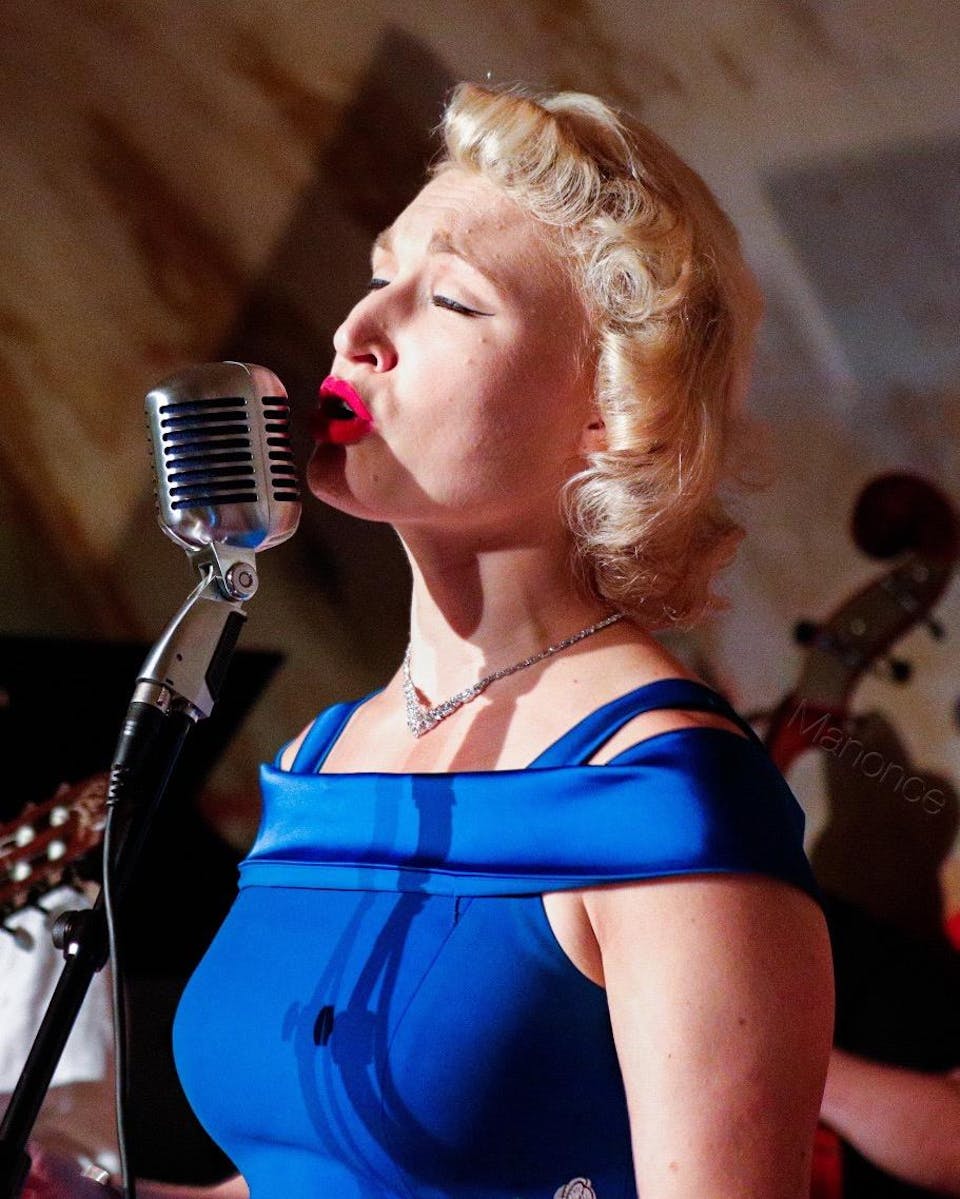 Fleur Seule
Birdland Jazz Club
Join us for Fleur Seule led by the fantastic Allyson Briggs!
Important COVID- 19 Info:
Birdland is complying with all CDC recommendations as well as reopening guidelines from the City and State. Please understand that while adopting all best practices, Birdland cannot assume remaining risks associated with attending in-person events.
We ask that patrons wear a face covering at all times unless seated, avoid congregating in walkways, or at the bar, and not attend the show if they are feeling ill at all.
Refunds will be processed if you are experiencing COVID related symptoms on the day of the show.
Every person attending a Birdland Event will need to be named on their ticket, and accept the terms of attendance.
We are currently unable to accommodate parties larger than six.
Fleur Seule is a vintage jazz band based in Manhattan. Led by Allyson Briggs, "The Glamour Girl of Jazz," she takes audiences back in time, to the days of elegant music and Hollywood fashion. After a smashing debut performance of their concert, "Latin Love Songs," Fleur Seule returns to Birdland to delight audiences again with classic music of Cuba, Puerto Rico, Brazil, and beyond. With their take on beloved classics and rare gems, you will enjoy hits of Celia Cruz, La Lupe, Vikki Carr, Eydie Gorme, and more. From hosting live music nights at Tavern on the Green for the last 5 years, to a 6th concert series at Birdland, Fleur Seule is bringing great music back to the New York scene in full force. It is a night not to be missed!
"One of our all-time favorites." - The Rainbow Room
Visit WWW.FLEURSEULE.COM to join our mailing list.