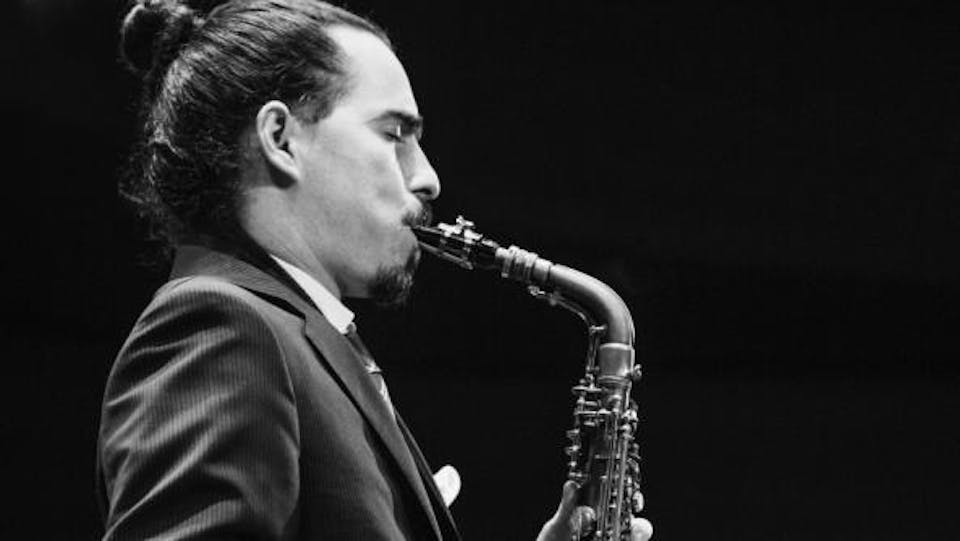 Eyal Vilner Big Band
Birdland Jazz Club
$30.00
Tickets At The Door
Birdland welcomes back the Eyal Vilner Big Band!
The Eyal Vilner Big Band returns to Birdland in celebration of their new release Swing Out! This is the fourth album of the critically acclaimed ensemble, that follows the trajectory of its previous three albums (Introducing the Eyal Vilner Big Band, Almost Sunrise and Hanukkah) of advancing the tradition of big band jazz into the 21st Century.
Eyal Vilner became one of the leading voices in the NYC swing scene and his new big band album Swing Out! marks an important development in the evolution of the band, one that is the direct result of the band's interaction with the swing dance community. The album presents a marvelous collection of new arrangements of jazz and swing classics, as well as original compositions by Vilner. The album confirms the band's well-earned stature as one of the most swinging groups on the scene today!
This show will feature the award winning songbird of jazz Charenée Wade along with Eyal Vilner's powerful 17 member big band comprised of some of New York's finest musicians.
"Eyal Vilner's skills as a musician are unquestionable, but his talents as a composer, arranger and bandleader are what's truly on display on Introducing The Eyal Vilner Big Band, a remarkable debut recording from a group poised to take their place among the major big bands of the East. Vilner offers clever charts, excellent musicianship and an exciting new sound in the finest tradition of contemporary big band music." 
~Edward Blanco, All About Jazz NY
"With multiple lyrical lines and harmonic boundaries shattered with alarming regularity The Eyal Vilner Big Band is scoring their own arrangement that should soon have them at the pinnacle of big band success. While keeping one foot firmly in the history and a keen lyrical eye on the present, Eyal Vilner is a formidable force to be reckoned with in the big band idiom." 
~Brent Black, Critical Jazz
"(Vilner) revives a classic style of music and refines it to appeal to contemporary audiences. Vilner is all about showing beauty through music, coordinating instrument parts, layering them and integrating them into positively-charged melodies that are soothing on the ears and caressing to the soul." ~Susan Frances, Yahoo!
Charenée Wade - Vocals
Eyal Vilner - saxophone, flute, clarinet, arrangements, compositions and conducting
Bryan Davis - trumpet
John Lake - trumpet
Brandon Lee - trumpet
James Zollar - trumpet
Robert Edwards - trombone
Ron Wilkins - trombone
Becca Patterson- bass trombone
Bill Todd - alto, flute, clarinet
Jordan Pettay - alto, flute
Patience Higgins - tenor
Peter Anderson - tenor and clarinet
Eden Bareket - baritone
Jordan Piper - piano
Ian Hutchison - bass
Eran Fink - drums