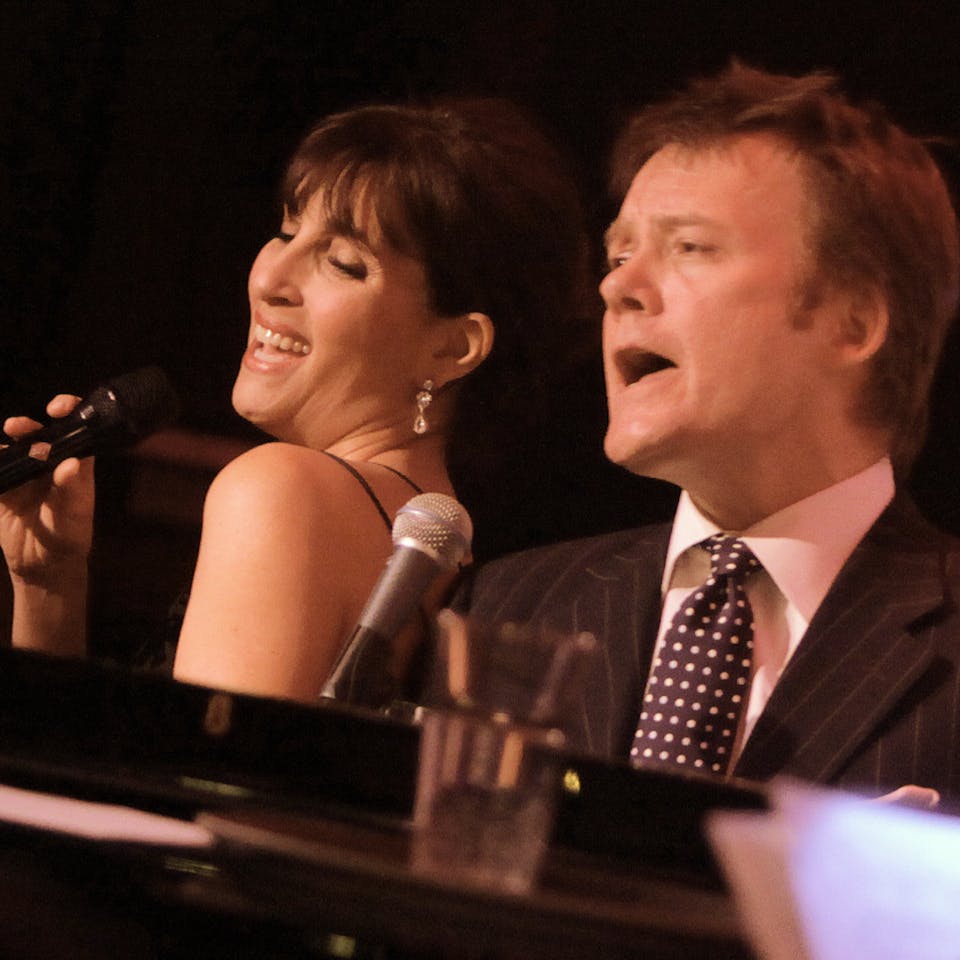 Doors open at 5pm - Seating is First Come First Serve
Eric Comstock and Barbara Fasano with Sean Smith on Bass
Birdland Jazz Club
$30.00
Tickets At The Door
Birdland is proud to present Eric Comstock and Barbara Fasano with Sean Smith on Bass!
ERIC COMSTOCK + BARBARA FASANO
with SEAN SMITH, bass
"COME A LITTLE CLOSER"
SATURDAY, NOVEMBER 2, 5:30PM
"THE SOPHISTICATED CABARET CHILDREN OF BOBBY SHORT AND LENA HORNE … MR. COMSTOCK AND MS. FASANO ARE TURNING THE NEIGHBORHOOD INTO A HOTBED OF PLEASURE." -- Stephen Holden, The New York Times
"COMSTOCK HAS A VOICE THAT FLOWS AS SMOOTHLY AS RYE AND SWEET VERMOUTH OVER ICE, EVOKING CHET BAKER, MEL TORME AND MARK MURPHY … FASANO HAS TASTE, BUILT-IN DRAMATIC CHOPS, THE ABILITY TO MANIPULATE TIME, AND, ABOVE ALL, RESPECT FOR LYRICS." – Jazz Times
"THEY HAVE IT ALL. ARTISTIC, SWINGING AND SUPERBLY ENTERTAINING." -- Ira Gitler
ERIC COMSTOCK & BARBARA FASANO, whose electrifying combination of warmth, wit, swing and sensuality have made them the nightclub world's most celebrated team, come home to Birdland with a set full of rhythm and romance. "Exhilarating!" raves The New York Times. Winners of 8 MAC Awards, 5 New York Bistro Awards and the New York Nightlife Award, they were honored recently for the fourth time with the Manhattan Association of Cabarets and Clubs (MAC) award for Major Duo Artists of the Year. As entertaining as they are musically savvy, pianist/singer Eric Comstock has been praised for his "expert musicianship and joie de vivre in equal measure" (The New Yorker), and pop/jazz vocalist Barbara Fasano's latest CDs WRITTEN IN THE STARS and BUSY BEING FREE ("intelligent, lush and sexy" (Huffington Post) both won the MAC Award for Recording of the Year. Joining them will be eminent bassist/composer Sean Smith. Whether the song is by Cole Porter or Paul Simon, Duke Ellington or Joni Mitchell, this glamorous duo makes the American Songbook come alive, and their audiences feel they've been to a terrific party where the stories and songs are equally great. In the words of jazz critic Will Friedwald: "Masterful. They take it to a whole other level." Come join the party!
http://www.barbarafasano.com
http://www.ericcomstock.net