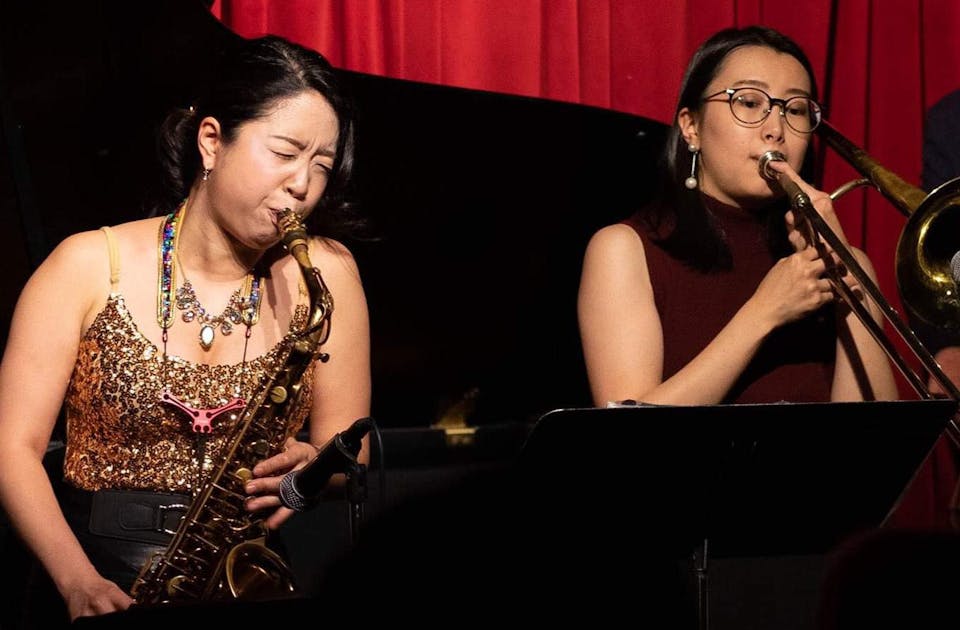 Erena Terakubo and Nana Quintet
Birdland Theater
$25.00 - $30.00
Sales Ended
Join us at Birdland for the Erena Terakubo and Nana Quintet!
Erena Terakubo was born in Sapporo, Japan. She began playing the alto saxophone at the age of nine. Terakubo played the saxophone influenced by artists such as Charlie Parker, Cannonball Adderley, and Sonny Stitt.
In 2010, Terakubo released her first album, "North Bird" with Kenny Barron, Christian McBride, Lee Pearson, and Peter Bernstein, through Japanese major label King Records. It marked No. 1 on the Japanese jazz charts and was awarded Swing Journal's Gold Disc. Later that year, she performed with Ron Carter, Omar Hakim, and Will Boulware at the Tokyo Jazz Festival. In 2011, Terakubo recorded her second album, "New York Attitude" with Kenny Barron, Ron Carter, Lee Pearson, and Dominick Farinacci. In the same year, she received a presidential scholarship from Berklee College of Music. She graduated in 2015. She moved to New York in the same year.
Terakubo has performed with Kenny Barron, Ron Carter, Jimmy Cobb, Louis Hayes, Vincent Herring, Christian McBride, John Beasley's Monk'estra, Lewis Nash, and Lenny White just to name a few. In addition, Terakubo has toured around the globe as a leader including Asia, Europe, Africa, South America, Australia, and the Middle East. Terakubo released 6 albums as a leader.
Born in 1995 in Hokkaido, Japan, Nana Sakamoto began playing the trombone at age 10, getting involved with Big Band music during her elementary school and junior high school years. She then studied under Hirotsugu Sakemoto, a respected trombonist in Japan. Nana moved to NY in 2018 and is quickly becoming one of the most demanded jazz trombonists of her generation.
She has performed / recorded with Ray Drummond, Louis Hayes, John Lee, Steve Davis, Tommy Campbell, Vincent Herring, Carl Allen, Freddie Hendrix, Cyrus Chestnut, David Wong, Sadao Watanabe, Jay Thomas, Dezron Douglas, Ulysses Owens Jr., David Kikoski, Michael Rodriguez, Jonathan Powell, Birdland Big Band, to name a few.