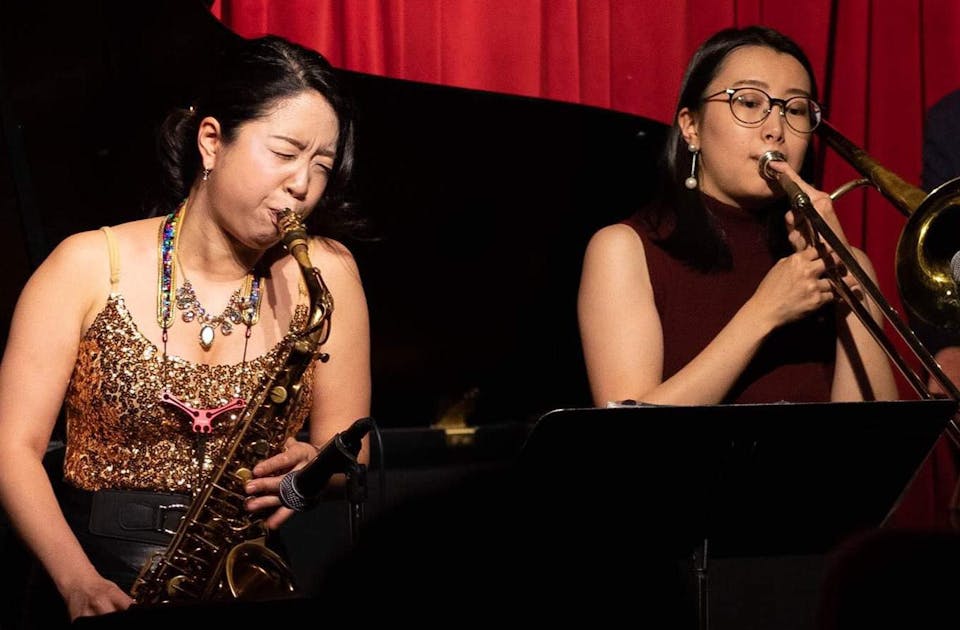 Erena Terakubo and Nana Quintet
Birdland Jazz Club
$25.00 - $30.00
Tickets At The Door
Join us at Birdland for the Erena Terakubo and Nana Quintet!
Born in 1995 in Hokkaido, Japan, Nana Sakamoto began playing the trombone at age 10, getting involved with Big Band music during her elementary school and junior high school years. She then studied under Hirotsugu Sakemoto, a respected trombonist in Japan. Nana moved to NY in 2018 and is quickly becoming one of the most demanded jazz trombonists of her generation.
She has performed / recorded with Ray Drummond, Louis Hayes, John Lee, Steve Davis, Tommy Campbell, Vincent Herring, Carl Allen, Freddie Hendrix, Cyrus Chestnut, David Wong, Sadao Watanabe, Jay Thomas, Dezron Douglas, Ulysses Owens Jr., David Kikoski, Michael Rodriguez, Jonathan Powell, Birdland Big Band, to name a few.