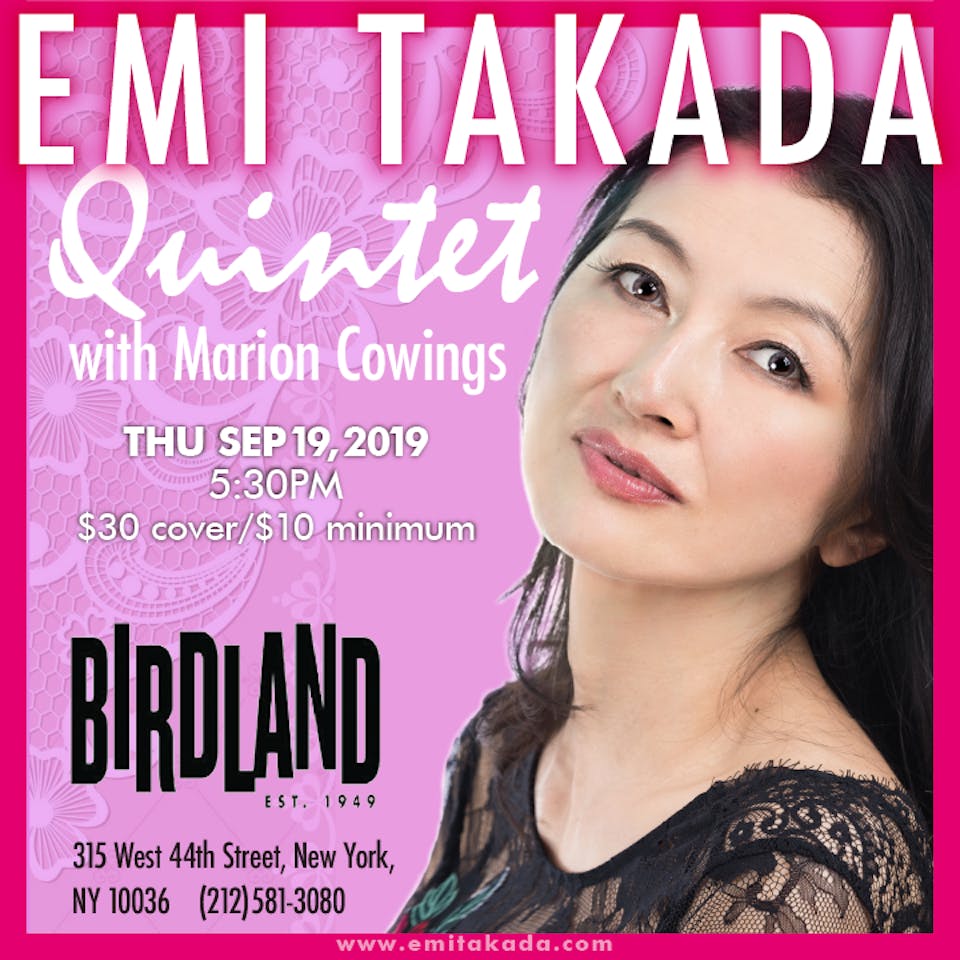 Seating is First come First Serve for Table AND Bar
Emi Takada
Birdland Jazz Club
$30.00
Tickets At The Door
Birdland is proud to welcome Emi Takada to the Stage!
Born in Sapporo, Japan, Emi Takada began singing at age of 10 in the local renowned Boys and Girls Choral Group. She was moved by being able to communicate with others through music, which transcends all borders. Living overseas for a long time, she continued singing classical music, chanson and a variety of different genres.
In 2010, she encountered jazz in New York City where she studied with vocalist Marion Cowings and started her career as a jazz vocalist.
After that, she was based on Houston, performing with pianist Bob Henschen, and having live shows in NYC, Tokyo and Sapporo. Her singing has been praised for her transparent, gentle voice quality and overflowing emotion.
In November 2014, released her first CD album "I'm All Smiles" (recorded in Houston).
In 2017, she moved back in Tokyo.
In May 2018, released her second CD album "Why Did I Choose You?" (recorded in NYC). It's been well received, appeared in jazz magazines and several radio stations played songs from this album. It's also picked as Amazon's Choice. Her CD release tour included concerts in 6 cities of Japan and in Houston.
In December 2018, She successfully performed a show at "Motion Blue Jakarta" in Indonesia.
In September, 2019, she'll make her first appearance at Birdland NYC, the premier jazz club in the world.
Emi continues to pursue songs that connect the power of music and the deep meaning of words to touch people's hearts.