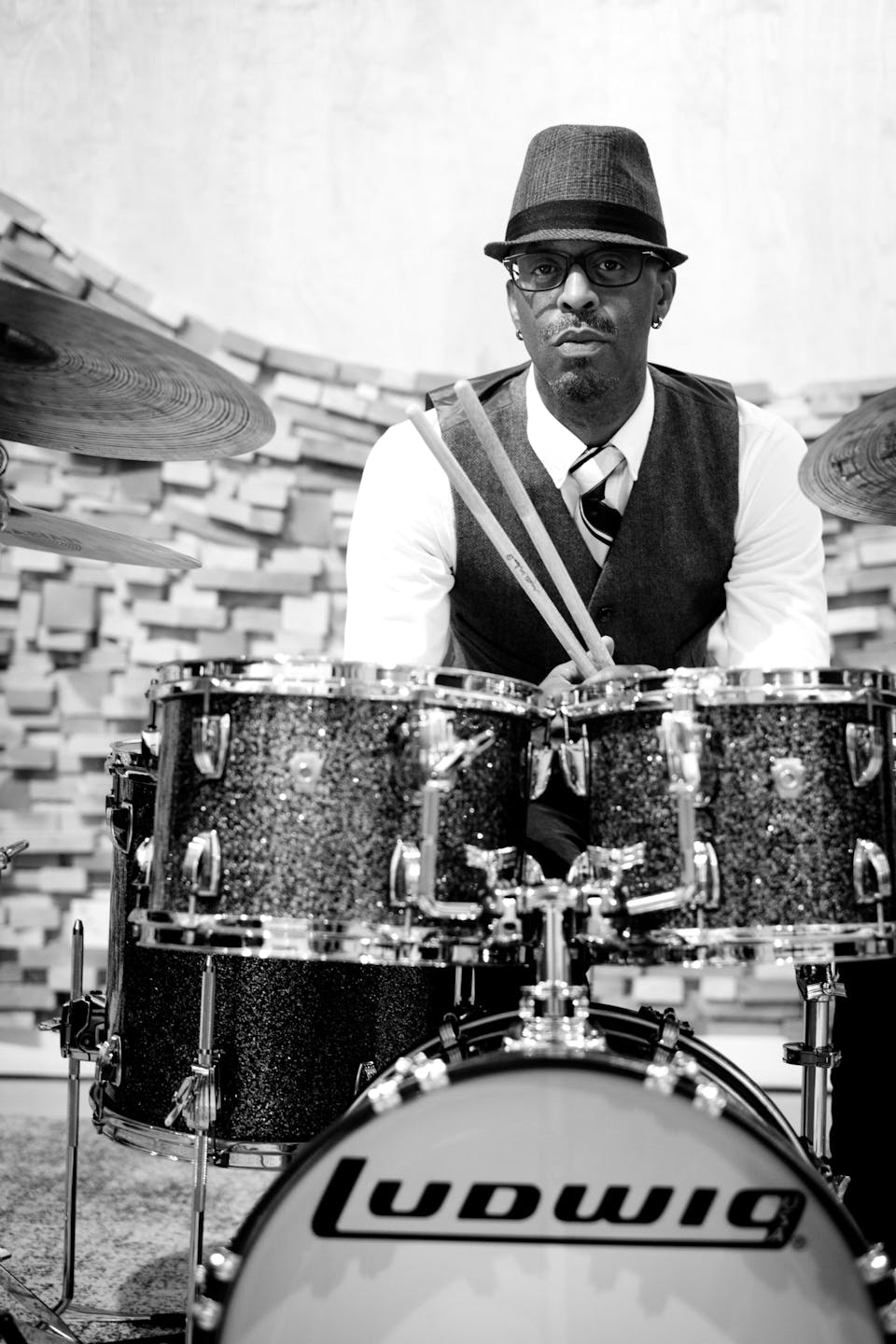 Donald Edwards
Birdland Theater
$20.00 - $30.00
Tickets At The Door
Join us at The Birdland Theater for The Donald Edwards Quintet performing a new jazz work entitled "The Color Of US Suite"
Donald Edwards will be performing a new jazz works entitled "The Color Of US Suite"
The Color Of US Suite" by Donald Edwards and the Donald Edwards Quintet has been made possible with support from Chamber Music America's New Jazz Works program funded through the generosity of the Doris Duke Charitable Foundation.
Since his emergence in 1987, Donald Edwards has played across the globe with some of the finest musicians in jazz. He has now built a reputation all his own.
After winning the Louisiana Arts Ambassador's Award in 1994 for Music Composition, Donald Edwards became one of the most sought after drummers on the New Orleans music scene. He came up playing different kinds of music ranging from marching band, hip-hop and pop to r&b, jazz, funk and gospel music. As a result, Edwards is now called on to play many different genres of music and meets them with creative interpretation and virtuosity.
Donald Edwards is among the vanguard of players on the New York scene today. Edwards has three recordings as a leader -"In The Vernacular" (Leaning House Label), "Ducktones" (Zoot - T Label), "Evolution Of An Influenced Mind"- (Criss Cross Label) and "Prelude To Real Life"- (Criss Cross) and is also involved in the production of numerous recording projects. With skills steeped in and out of the rich and varied traditions of Louisiana, drummer and composer Donald Edwards is dedicated in his pursuit of creative improvisation, compositional development, and experimentation with rhythms through conversing in dialects of a universal language we call music.