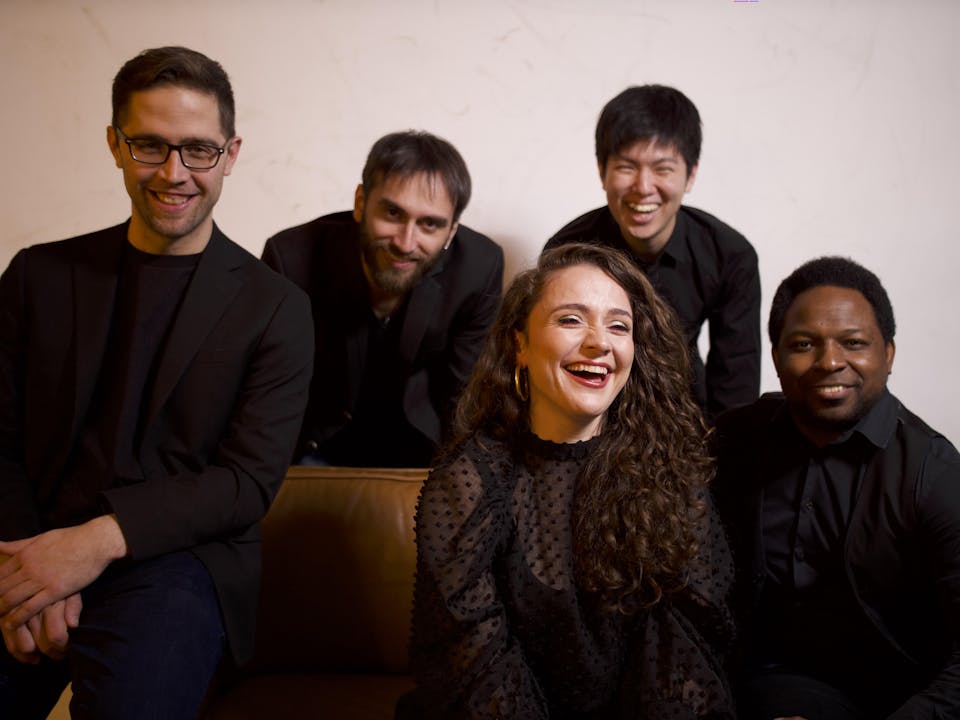 DEJÁN
Birdland Jazz Club
$20.00 - $30.00
Sales Ended
Join us at Birdland For DEJÁN! Let them take you on a musical journey around the world!
Joana Elena - Voice
Aníbal Cruz - Piano / Voice
Han Beyli - Electric Bass / Voice
Kan Yanabe - Percussion
Keisel Jiménez - Drum Set / Voice
DEJÀN is a soul family of world jazz. "De" - meaning 'of' or 'from' in Spanish. "Jan" - Azerbaijani for 'soul' or 'family'. The group's ethnic rhythms, the strong Latin roots, and Middle Eastern improvisation takes audiences on a musical journey around the world.
DEJÀN is a young world jazz project that consists of the masterful Azerbaijani / Ukrainian bassist Han Beyli, renowned Cuban drummer Keisel Jimenez (has played at the Jazz Gallery before with Dayramir Gonzalez and David Virelles, currently drummer of Arturo O'Farrill and the Afro Latin Jazz Alliance), the Swiss / Argentinian vocalist Joana Obieta, Japanese percussionist Kan Yanabe and is directed by Cuban pianist and composer Aníbal Cruz.
DEJÀN's music sounds familiar and yet new at the same time. The sounds of various cultures are presented in an innovative and authentic way. Through the platform of their music, they create cross-cultural awareness, dialogue, empathy and respect for each other's traditions and cultures.