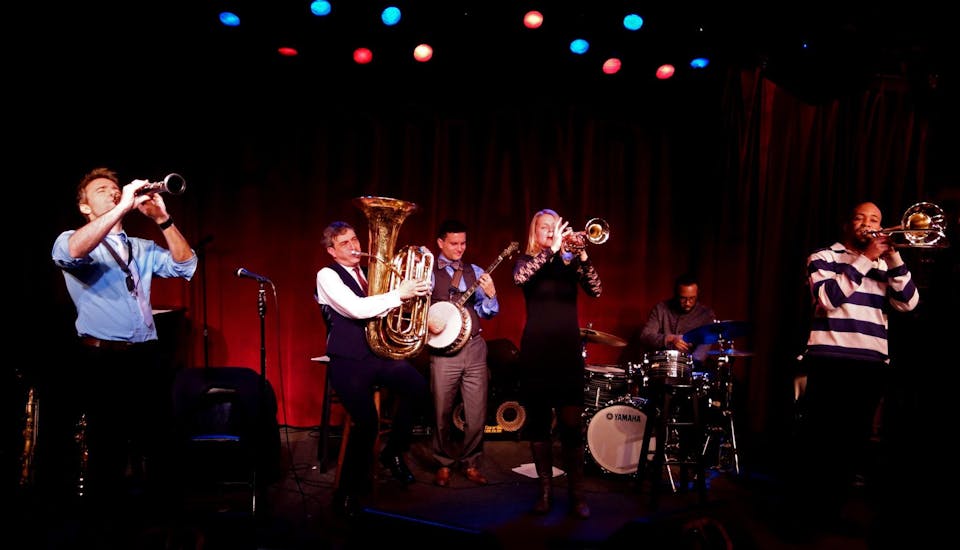 Doors open at 5pm - Seating is First Come First Serve for table AND bar
David Ostwald's Louis Armstrong Eternity Band
Birdland Jazz Club
$20.00 - $30.00
Tickets At The Door
Join us every Wednesday for The Louis Armstrong Eternity Band, now in its 20th year of residency!
Inspired by the noble jazz pioneers Louis Armstrong, Bix Beiderbecke, Duke Ellington, Jelly Roll Morton and their colleagues, David Ostwald's Louis Armstrong Eternity Band breathes life and passion into America's own great art form. Legendary record producer George Avakian describes the band in this way:
"There has never been a band quite like this one. Most groups, past and present, stick to one style. Some current groups attempt to recreate early recordings in their entirety. These guys do neither. Inspired by divergent bands of the 1920s and 30s, you'll hear them swing a variety of styles in music by a wide range of composers, always true to the joy and heart of the music."
Now in its 17th year of residency at Birdland, the weekly post-workday engagement is the city's best musical bargain! Tuba player David Ostwald leads a rotating lineup that features talents such as clarinetist Anat Cohen, trombonist/vocalist Wycliffe Gordon, pianist Ehud Asherie, drummer Marion Felder and more!