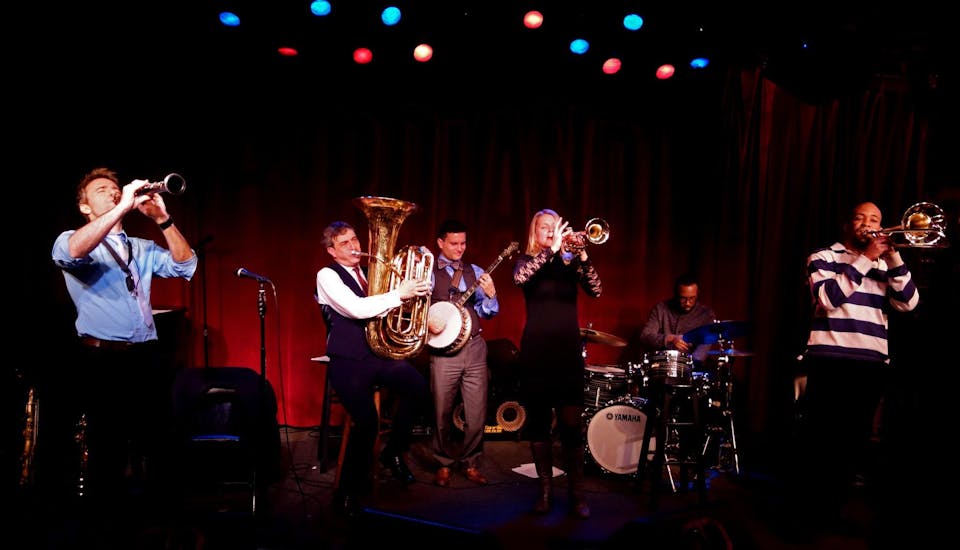 David Ostwald's Louis Armstrong Eternity Band
Birdland Jazz Club
Join us every Wednesday for The Louis Armstrong Eternity Band, now in its 20th year of residency!
Important COVID- 19 Info:
Birdland is complying with all CDC recommendations as well as reopening guidelines from the City and State. Please understand that while adopting all best practices, Birdland cannot assume remaining risks associated with attending in-person events.
We ask that patrons wear a face covering at all times unless seated, avoid congregating in walkways, or at the bar, and not attend the show if they are feeling ill at all.
Refunds will be processed if you are experiencing COVID related symptoms on the day of the show.
Every person attending a Birdland Event will need to be named on their ticket, and accept the terms of attendance.
We are currently unable to accommodate parties larger than six.
Inspired by the noble jazz pioneers Louis Armstrong, Bix Beiderbecke, Duke Ellington, Jelly Roll Morton and their colleagues, David Ostwald's Louis Armstrong Eternity Band breathes life and passion into America's own great art form. Legendary record producer George Avakian describes the band in this way:
"There has never been a band quite like this one. Most groups, past and present, stick to one style. Some current groups attempt to recreate early recordings in their entirety. These guys do neither. Inspired by divergent bands of the 1920s and 30s, you'll hear them swing a variety of styles in music by a wide range of composers, always true to the joy and heart of the music."