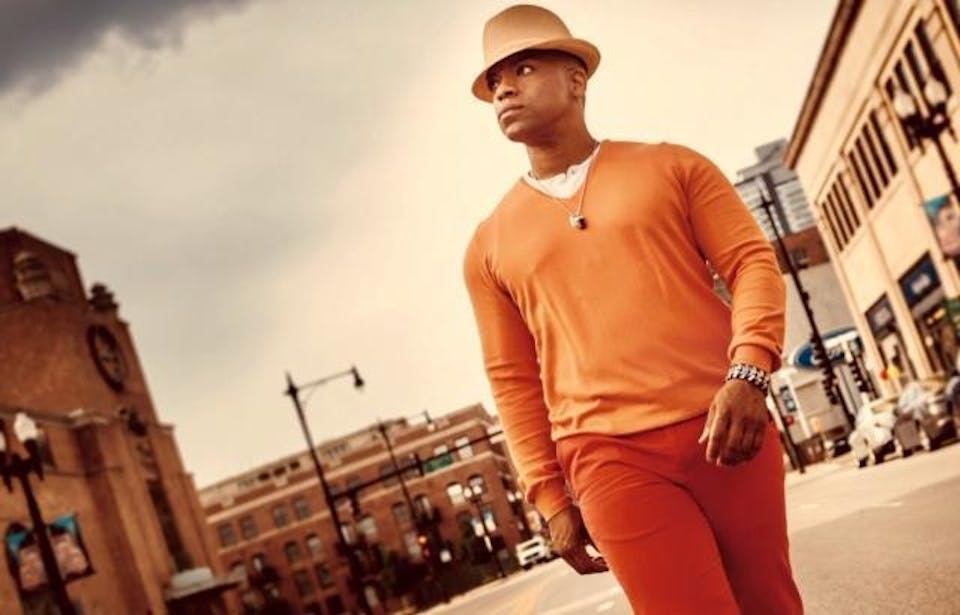 Darrian Ford
Birdland Theater
Birdland Theater is proud to announce that singer Darrian Ford will be performing on Tuesday, November 5 at 7pm.
Darrian Ford
Tuesday, November 5 at 7pm
Birdland Theater
Darrian released his debut album, "New Standards" in the Spring of 2018. It charted #1 Debut Jazz Album on the NACC, and wound out the year at #11 on the Vibe UK Top 20 Jazz Albums of 2018. With all original songs (except two covers) Darrian has been called "The freshest In Vocal Jazz". The CD can be purchased at ITunes, Amazon, Google Music and CDBaby
The Chicago native began his professional theater career at age 13 in Oscar Brown Jr.'s The Great Nitty Gritty. At 15, the dance prodigy joined The Joseph Holmes Chicago Dance Theater, and at 19, he moved to New York City to dance in the companies of Alvin Ailey and Donald Byrd/The Group. He made his Broadway debut as Charlie in Rodgers and Hammerstein's State Fair. He also appeared in the First National Tours of The Who's Tommy, Smoky Joe's Cafe and Oprah Winfrey's The Color Purple. Darrian co-starred opposite Halle Berry in HBO's "Introducing Dorothy Dandridge," as Fayard Nicholas of the legendary dance duo, The Nicholas Brothers. Nationally, Darrian has toured and wowed audiences in THE COOKE BOOK - The Music of Sam Cooke, his original concept concert tribute to the music luminary. Since it's 2006 creation, he is single handedly initiating a whole new generation of Sam Cooke fans.
"There is an immediate recognition of Al Jarreau in his voice that gives the album a reminiscent excitement of vocal prowess. A wonderful array of original vocal Jazz tunes...performed in a soulful way with an impressive instrument in Ford's voice."
All About Jazz
Darrian Ford
Tuesday, November 5 at 7pm
Birdland Theater, 315 West 44 Street, NYC
$30 cover, $10 food/drink minimum per person
www.BirdlandJazz.com or 212-581-3080