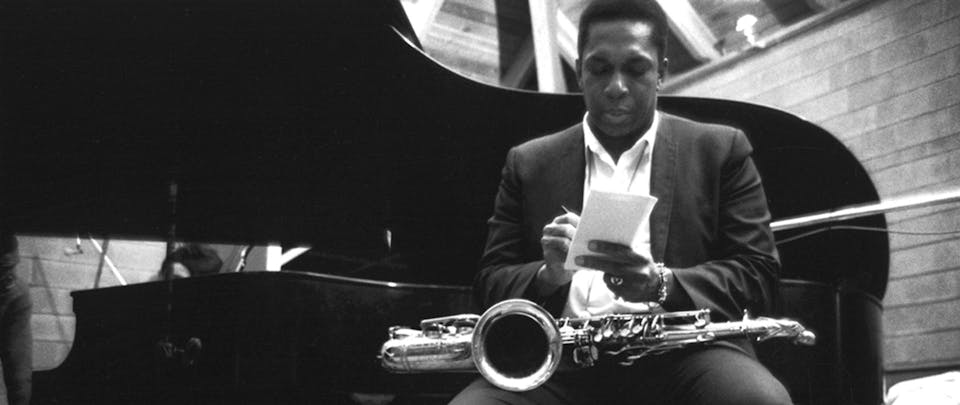 Seating is first come first serve for Table AND Bar
Coltrane Revisited with Jeremy Pelt, Jimmy Greene, Billy Drummond and more!
Birdland Jazz Club
$30.00 - $40.00
Sales Ended
Join us for Coltrane Revisited with Jeremy Pelt, Jimmy Greene, Jon Irabagon, James Weidman, Lonnie Plaxico and Billy Drummond!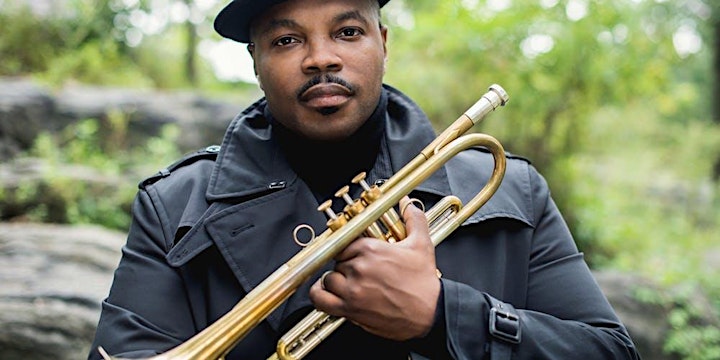 Jeremy Pelt has become one of the preeminent young trumpeters within the world of jazz. Forging a bond with the Mingus Big Band very early on, as his career progressed, Pelt built upon these relationships and many others which eventually lead to collaborations with some of the genre's greatest masters. These projects include performances and recordings with Cliff Barbaro, Keter Betts, Pelt...maintains a consistent forward momentum.. while he transmits a modern-day sense of urgency with his songs. more » Bobby "Blue" Bland, Ravi Coltrane, Frank Foster, Winard Harper, Jimmy Heath, Vincent Herring, John Hicks, Charli Persip, Ralph Peterson, Lonnie Plaxico, Bobby Short, Cedar Walton, Frank Wess, Nancy Wilson and The Skatalites, to name a few.
Pelt frequently performs alongside such notable ensembles as the Roy Hargrove Big Band, The Village Vanguard Orchestra and the Duke Ellington Big Band, and is a member of the Lewis Nash Septet and The Cannonball Adderley Legacy Band featuring Louis Hayes. As a leader, Pelt has recorded ten albums and has toured globally with his various ensembles, appearing at many major jazz festivals and concert venues.
Pelt's recordings and performances have earned him critical acclaim, both nationally and internationally. He has been featured in the Wall Street Journal by legendary jazz writer and producer, Nat Hentoff, and was voted Rising Star on the trumpet, five years in a row by Downbeat Magazine and the Jazz Journalist Association. Pelt is currently touring throughout the United States and Europe in support of his latest release, "Make Noise!" (Highnote rec. 2017).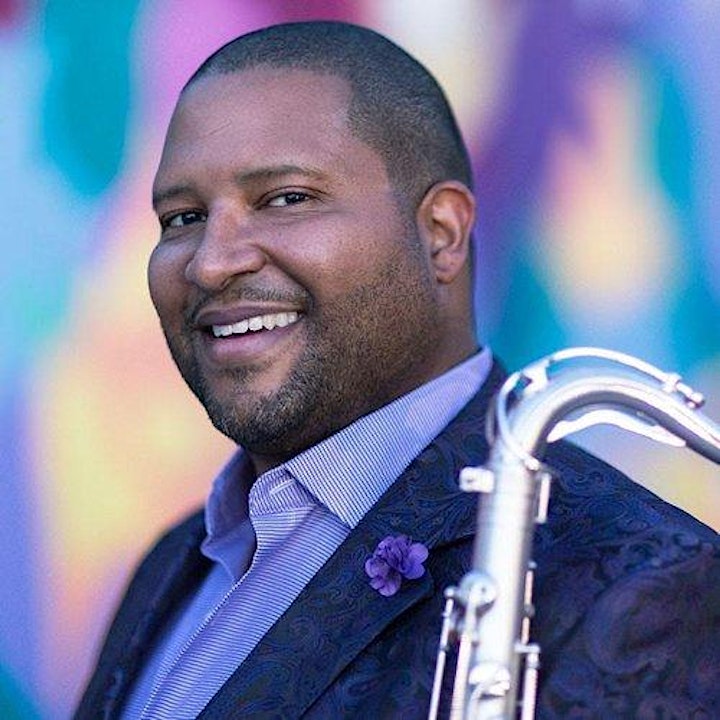 GRAMMY® Award-nominated saxophonist, composer, and arranger Jimmy Greene wrote and recorded an album four years ago that no parent should ever have to make – Beautiful Life celebrated the life of Ana Márquez-Greene, his 6-year-old daughter that was murdered along with 19 other children and six educators on December 14, 2012 at Sandy Hook Elementary School in Newtown, Connecticut. Now, Greene continues to honor and memorialize her spirit with Flowers, his second release for Mack Avenue Records.
As on his acclaimed Mack Avenue debut, Beautiful Life, a poignant, reflective program that honored his daughter's love of singing with a program combining jazz, spirituals, contemporary Christian music and ballads, Greene again fulfills his stated imperative of "reflecting the way that Ana lived." Here, Greene hones in on Ana's love of dance with a kinetic, groove-filled program comprising ten original compositions—including two Greene-penned lyrics—and his arrangement of the "new standard," "Something About You."
Feeding the fire on six tracks is Jimmy Greene's Love In Action, a unit comprising veteran all-stars Renee Rosnes on piano and Fender Rhodes, bassist John Patitucci and drummer Jeff "Tain" Watts, with Rogerio Boccato on an array of percussion instruments, and, on three selections, next-generation guitar hero Mike Moreno. Raising a joyful noise on the other five pieces is Greene's quartet, with first-callers including keyboardist Kevin Hays, bassist Ben Williams, and drummer Otis Brown, III. Greene himself solos on tenor and soprano saxophone with melodic focus, harmonic ingenuity and soulful authority.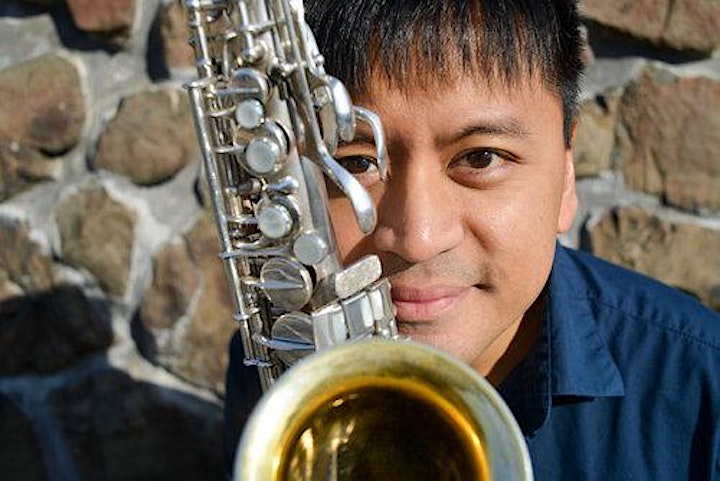 "Saxophonist Jon Irabagon is a subverter of the jazz form," declares Martin Longley in his Irabagon feature in the August issue of The New York City Jazz Record. "He's a revolutionary who's secretly messing with the changes. He might be dismantling the music's mechanics from the inside, but from the outside he can frequently persuade a crowd that he's an old- school practitioner. There are few players who can so deftly stride from postbop to free improvisation, avant country to doom metal and then wander from chaotic collage-spraying to sleek-blowing fluency."
The winner of the 2008 Thelonious Monk Saxophone Competition, Irabagon has since topped both the Rising Star Alto Saxophone and the Rising Star Tenor Saxophone categories in the DownBeat Magazine Critics' Poll and been named one of Time Out New York's 25 New York City Jazz Icons. Jon was also named 2012 Musician of the Year in The New York City Jazz Record and is an integral member of such high-profile ensembles as the Mary Halvorson Quintet, Septet and Octet, the Dave Douglas Quintet, Barry Altschul's 3Dom Factor and formerly of Mostly Other People do the Killing as well as an established bandleader in his own right. The long-standing Jon Irabagon Quartet features Luis Perdomo, Yasushi Nakamura and Rudy Royston, and the Jon Irabagon Trio includes Mark Helias and Barry Altschul. Both ensembles have done numerous tours throughout North America, South America and Europe.
Irabagon has performed and/or recorded with such luminaries as Wynton Marsalis, Evan Parker, Dave Douglas, Herbie Hancock, Billy Joel, the Maria Schneider Orchestra, Kenny Wheeler, Christian McBride, Joey DeFrancesco, Tom Harrell, Conor Oberst, Kenny Barron, Lou Reed, Rufus Reid, Nicholas Payton, Darcy James Argue's Secret Society, Jah Wobble, Michael Buble, George Cables, Bill Laswell, Tom Rainey, Mary Halvorson and Peter Evans, to name a few.
Irabagon is also the recipient of funding for three Shifting Foundation projects, a French-American Cultural Exchange grant from the Mid-Atlantic Foundation and a grant through the Stone Commissioning Series at National Sawdust. Jon has also received a 2012 Mabuhay Award by the National Association of Filipino-Americans and a 2014 Philippine Presidential Award.
Jon's record label, Irabbagast Records, has currently released six of his own efforts, including I Don't Hear Nothin' but the Blues Volume 2: Appalachian Haze (with Mike Pride and Mick Barr), Outright! Unhinged (with Ralph Alessi, Jacob Sacks, John Hebert and Tom Rainey), It Takes All Kinds (featuring Mark Helias and Barry Altschul), Behind the Sky (featuring Tom Harrell, Luis Perdomo, Yasushi Nakamura and Rudy Royston), Inaction is an Action (a solo sopranino saxophone recording) and Dr. Quixotic's Traveling Exotics (with Tim Hagans, Luis Perdomo, Yasushi Nakamura and Rudy Royston). As an educator, Irabagon has led masterclasses in Japan, England, the US, Argentina, Scotland, Norway, Mexico and Denmark, as well as leading residencies at Temple University, Columbia College and Hunter College, among others.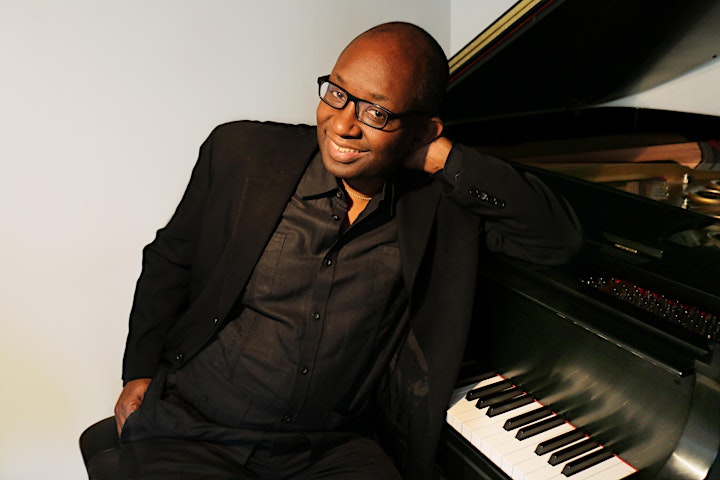 Pianist James Weidman is indisputably an essential addition to whatever bandstand he graces. A partial list of Weidman's affiliations is staggering in depth & breadth: Max Roach, Woody Herman, Archie Shepp, James Moody, Greg Osby, Bobby Hutcherson, Slide Hampton, Jay Hoggard, Marvin "Smitty" Smith, Gloria Lynne, Dakota Staton, MBase Collective, Cassandra Wilson, TK Blue (co-leader of Taja), Abbey Lincoln, Ruth Naomi Floyd (Producer), Kevin Mahogany (Music Director), Joe Lovano, Marty Ehrlich and Ray Anderson. That list includes several NEA Jazz Masters, musical trailblazers, and great singers; relationships requiring both the skilled touch of an adept soloist as well as superior accompaniment expertise. The gifted Mr. Weidman has it all. Adroit in myriad styles, Weidman's resourcefulness has served him well. "The more genres you're comfortable with, the deeper your understanding of music," is how Weidman characterizes his broad range of associations. Such versatility has helped Weidman develop his brilliant technique and, as his mantra to his students at William Paterson University suggests, "the better your technique, the better your communication." However, the content of that communication is the most important thing. "You're really telling a story to your audience," he says. "It's a shared journey. That's why I called my first solo album People Music, because we are all supposed to share this music."
A native of Youngstown, Ohio, Weidman was born into a musical family, learning jazz from his saxophonist-bandleading father at age seven. At 14 he was playing organ in his father's band. Throughout his years at Youngstown State University (graduating cum laude with a degree in classical piano & music education), Weidman divided his time between studies and performance, becoming a first call player. "I've never forgotten my father's advice the first time I ever played with him: 'Keep the time, stay out of the way, and tell a story.'" Weidman's move to the jazz cauldron of New York was inevitable. Not long after relocating he found himself on the bandstand with jazz greats Cecil Payne, Harold Ousley, Bobby Watson, and Pepper Adams, before aligning himself with conceptualist Steve Coleman and the MBase Collective. "Steve's compositions force you to think differently; playing his very demanding rhythms and harmonies is really challenging. It gave me a freer outlook on music." Challenging himself musically continues to be of paramount importance to Weidman. James Weidman has benefited greatly from his fertile 35-year partnership with acclaimed saxophonist TK Blue, Randy Weston's longtime musical director. "When I first met TK in 1978 we were both writing and our band Taja was a great laboratory for both of us in terms of trying out our ideas. We continue to constantly challenge each other," says Weidman, "our playing together nowadays is more about intuition than notes. TK is more of a spiritual brother, which takes our learning process to a whole different level," says Weidman. James Weidman has been a welcomed presence on myriad bandstands, including the world's major venues and festivals; just a partial listing includes the Montreux, Monterey, Newport, North Sea and JVC Jazz Festivals, Carnegie Hall, Birdland, Blue Note, Sweet Basil, Village Vanguard, Iridium and Jazz Standard.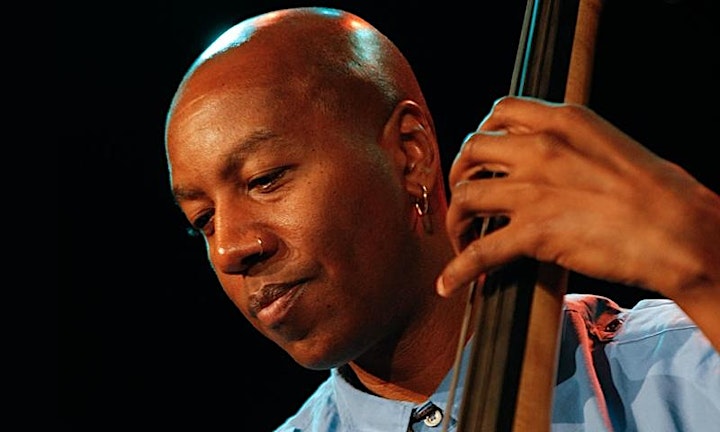 The middle child in a family of musicians, Chicago-born lonnie Plaxico inherited a gift for music that was discovered and nurtured early. By the age of twelve he had taught himself to play the electric bass, and he was soon venturing into Chicago's music scene, renowned for its mix of jazz, funk and blues. It was not long before the young musician made his first recording, featuring his family's band. At the age of just fourteen, having already performed alongside several prominent Chicago jazz figures, Lonnie Plaxico turned professional, playing the electric and acoustic bass with equal facility.
In 1980 Plaxico moved to New York and soon began to appear with such artists as Chet Baker, Dexter Gordon and Wynton Marsalis. His first extended tenure was with Art Blakey's Jazz Messengers: between1983 and 1986, lonnie performed on twelve of Blakey's albums, including the Grammy Award-winning, New York Scene. In 1986 he joined Jack DeJohnette's Special Edition, continuing with that group until 1993. Presently, Plaxico is the musical director and featured bassist for Cassandra Wilson; their critically acclaimed and award-winning collaboration has now spanned fifteen years.
Plaxico's recording and performance catalog is equally impressive for its caliber, depth and diversity. He has appeared with such luminaries as Sonny Sitt, Junior Cook, David Murray, Alice Coltrane, Stanley Turrentine, Joe Sample, Abbey Lincoln, and Dizzy Gillespie. Just as noteworthy are his performances with younger artists -- among them Steve Coleman, Rachelle Farrell and Dianne Reeves. lonnie has also recorded with Bill Cosby, Lonnie Liston Smith, Ravi Coltrane and Barbara Dennerlein, as well as his Grammy-winning collaborations with Art Blakey and Cassandra Wilson. He has also recorded five critically acclaimed albums as leader.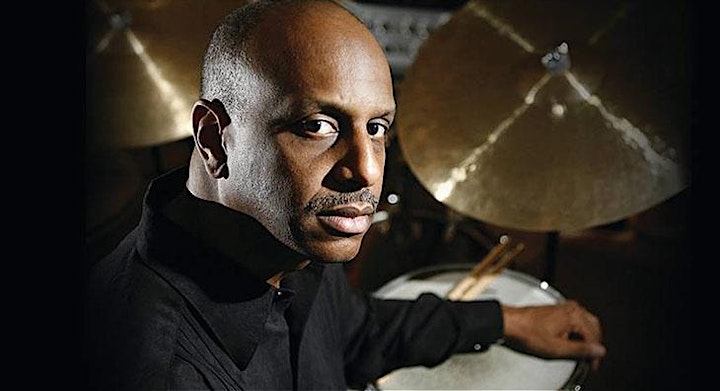 Thrilling, powerful and highly musical, bandleader, educator, composer, and much in-demand sideman, Billy Drummond cut his teeth apprenticing with jazz greats including Horace Silver, Joe Henderson, Bobby Hutcherson, and Sonny Rollins, to become one of today's most versatile drummers. His cult-followed album Dubai (with Chris Potter, Walt Weiskopf and Peter Washington), which was picked as the Number 1 Jazz Album of the Year by the New York Times when it was released, was recently dubbed one of the "50 Crucial Jazz Drumming Recordings of the Past 100 Years" by Modern Drummer magazine.
Drummond's playing, praised by Stanley Crouch as "having the kind of highly refined musical intelligence that Max Roach brought to drumming," has made him one of the most called for players of his generation, with over 300 sideman albums to his credit. He has also made three as a bandleader, and five as a co-leader, including 2016's We'll Be Together Again (Chesky), in Three's Company – a trio with Javon Jackson and legendary bassist, Ron Carter – which made many of the year's Top Ten lists. Acclaimed by Downbeat as "one of the hippest bandleaders now at work," Drummond is looking forward to recording with his New York band, Freedom of Ideas.