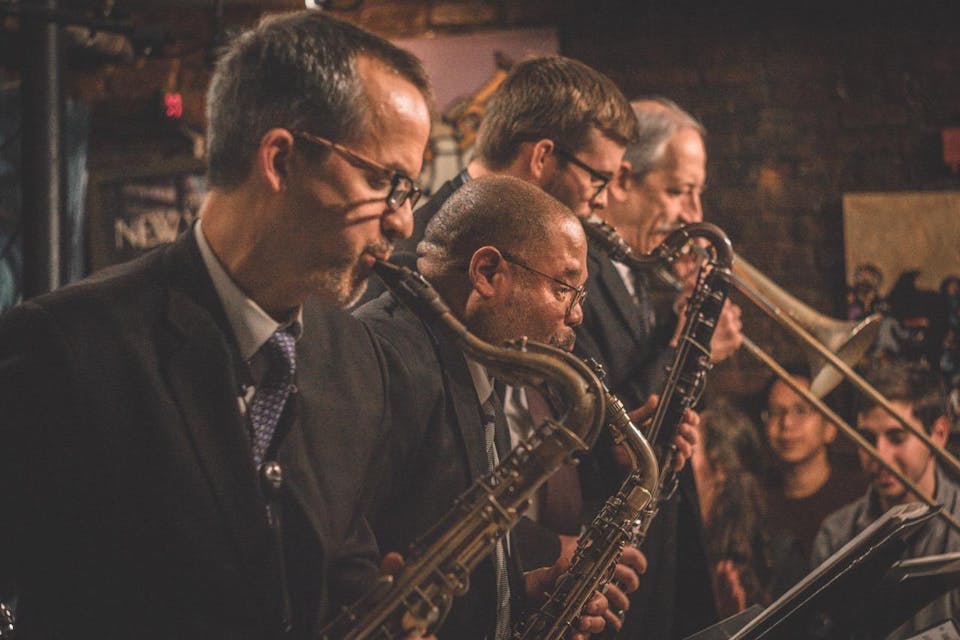 Seating is First Come First Serve
Chris Byars Original Sextet: "On the Shoulders of Giants"
Birdland Theater
$20.00 - $30.00
Tickets At The Door
Join us for the Chris Byars Original Sextet! You have six chances to catch them with sets at 7 and 9:45pm.
Chris Byars Original Sextet
"On the Shoulders of Giants"
Chris Byars - tenor sax, composer, arranger
Zaid Nasser - alto sax
John Mosca - trombone
Stefano Doglioni - bass clarinet
Ari Roland - bass
Phil Stewart - drums
One of the most accomplished composer/arranger/saxophonists in the world premieres all-new repertoire with his hometown band of lifelong colleagues. Award-winning writer and bandleader Chris Byars has written over a dozen new compositions in the last year, in between working for The WDR Big Band, the John Pizzarelli Swing Seven, Mercedes Ellington and the US Department of State.
The Chris Byars Original Sextet faces a unique challenge of performing new works with a four-horn, two-rhythm instrumentation. This innovative, chordless configuration creates a vacuum of accompaniment that is joyfully filled by horn writing - lots and lots of horn writing. As the listener experiences each new tune, they are pulled along by a hip, new harmonic force of ensemble playing that gives every moment the sound of New York City Jazz, 2019 edition.
"It's like a night drive on a new road - and we turn out the lights and travel by moonlight. After all the music that's been played and heard, I think we're ready for this - the musicians AND the listeners."