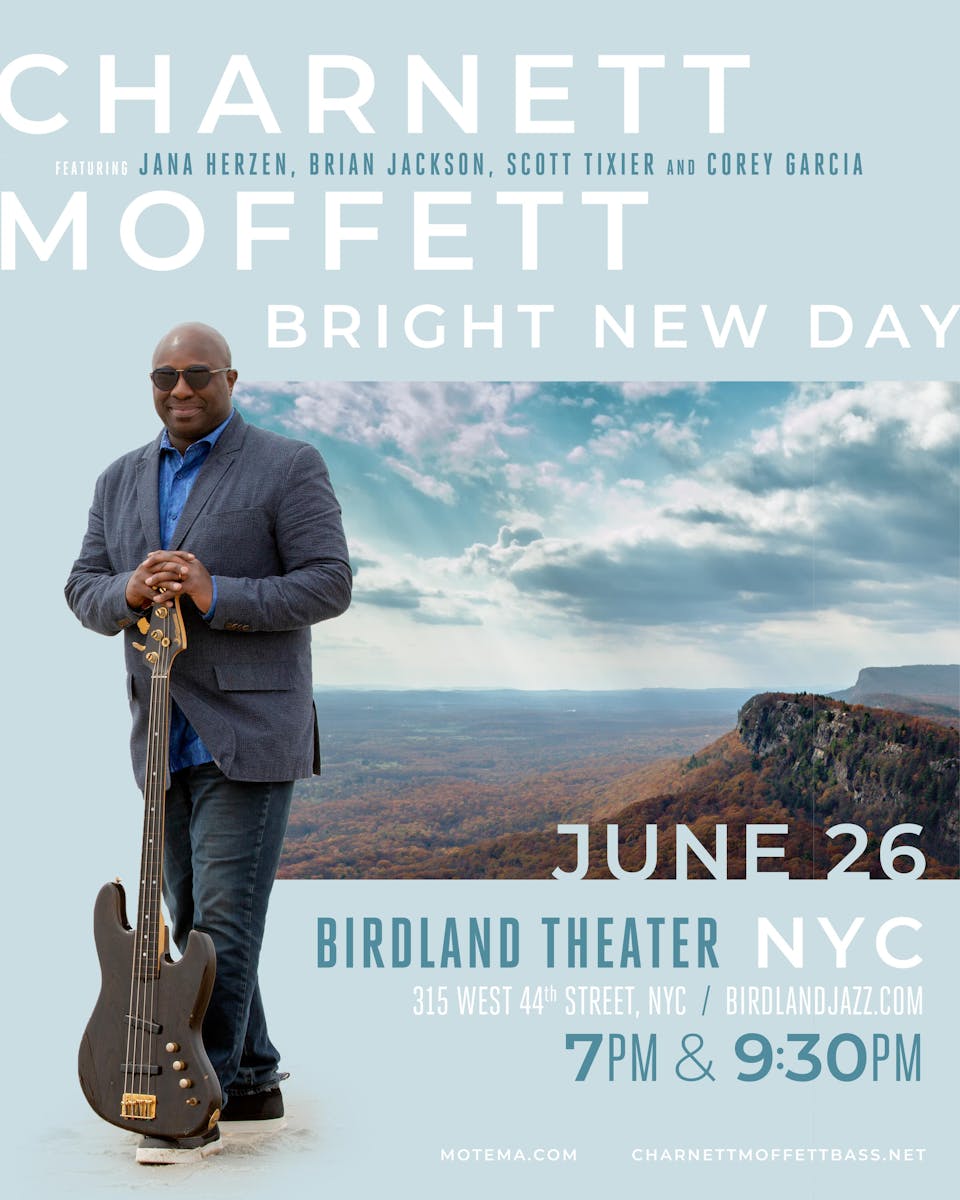 Doors open at 5:30pm - Seating is first come first serve
Charnett Moffett's Bright New Day: CD Release
Birdland Theater
$20.00 - $30.00
For reservations call 212-581-3080
The Birdland Theater presents: Charnett Moffett's Bright New Day! An album release!
Inspired by the electric periods of three chief influences - Jaco Pastorius, Ornette Coleman, and Miles Davis - and fueled by over thirty years of his own musical explorations, legendary bassist Charnett Moffett's 15th album, Bright New Day, represents a new chapter in his expanding legacy of jazz innovation. Internationally acclaimed for his pyrotechnic upright acoustic and electric bass work on his own recordings and with a virtual "who's who" of jazz, Moffett changes his game with Bright New Day, appearing on disc for the first time exclusively with his fretless electric bass guitar on an all-original quintet set drawing on free-jazz, funk-rock, world, and classical themes. The band lineup includes Brian Jackson - keyboards, Jana Herzen, guitar and vocals, Cory Garcia - drums, Scott Tixier - violin
Press Quote: "Charnett Moffett has been spearheading an electric bass renaissance in jazz, waiting for the masses to catch up." – New York City Jazz Record.