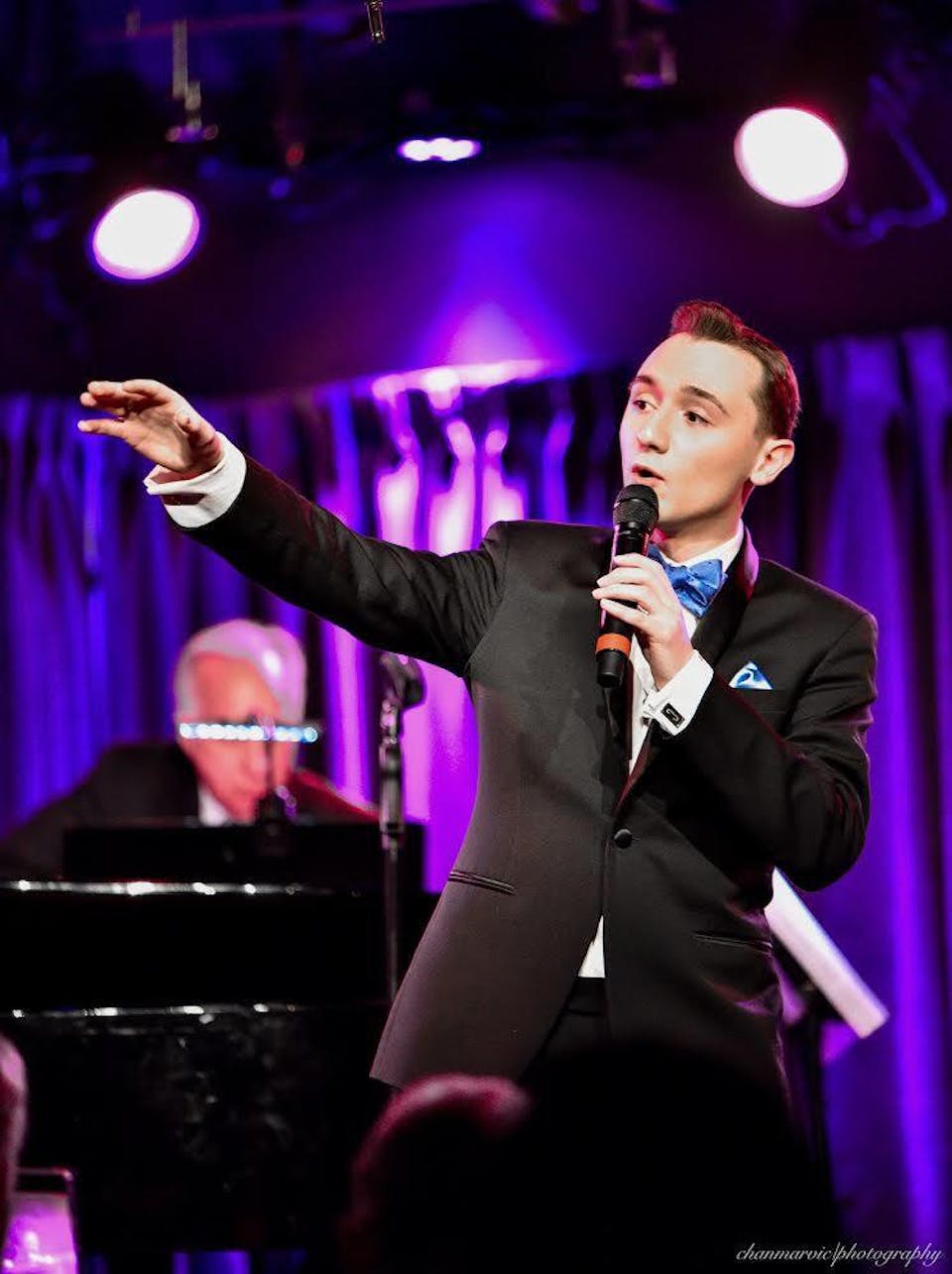 There is a $10 food or drink minimum per person for Table AND Bar
Charlie Romo "Carrying the Torch"
Birdland Theater
$20.00 - $30.00
Tickets At The Door
The Birdland Theater is is proud to welcome Charlie Romo to the stage!
Charlie Romo is a singer and actor from New York City. A graduate of Wagner College, Romo is a classically-trained vocalist who developed an avid passion for, and a unique interpretation of recognizable standards of jazz and the Great American Songbook. Inspired by his favorite interpreters of classic American popular songs (Bobby Darin, Frank Sinatra, Vic Damone, Ray Charles, Tony Bennett, Ella Fitzgerald, Dean Martin, Judy Garland, Sammy Davis Jr., Michael Bublé, etc.)—Romo's goal is to "carry the torch" of timeless music by reviving it in his own dynamic and refreshing way. The award-winning contemporary crooner performs in many cities throughout the U.S., including New York, Las Vegas, Los Angeles, and Miami. Romo also recently secured a role in a soon-to-be-released Apple TV+ series. An original, contemporary crooner, Romo performs classic hits as if they were brand new. His high energy stage performances harken back to the greats -- but ultimately, his performances set their own standard of excellence. This performance is sure to be special, as Romo makes his Birdland debut with his all-star band for a one-night only show filled with timeless music for what is sure to be a memorable evening.
See what NYC critics are saying!
"The Frank Sinatra of This Generation." -- Times Square Chronicles
"Romo's captivating body-language and pitch-perfect technical brilliance reveal that he is a fresh, new, exciting talent you will feel honored to have seen perform at the beginning of what promises to be a long and successful career." -- Applause, Applause!