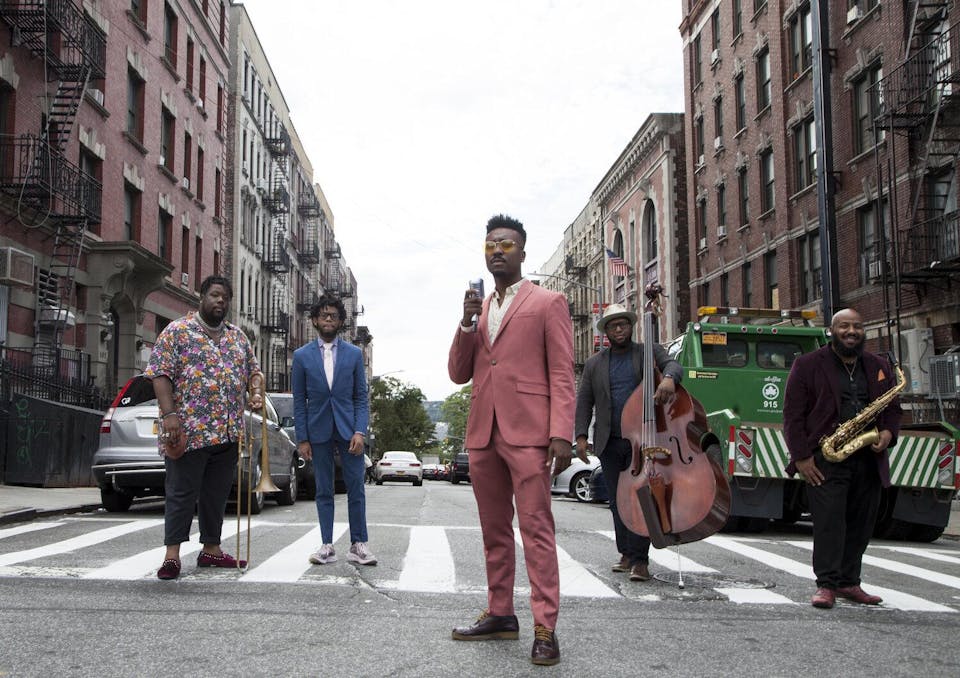 Charles Turner & Uptown Swing Holiday Swinging Special
Birdland Theater
$20.00 - $30.00
Tickets At The Door
Join us at the Birdland Theater for Charles Turner and Uptown Swing!
Charles Turner & Uptown Swing Holiday Swinging Special
Birdland Theater
Thursday, December 12 at 7pm and 9:45pm
Birdland Theater is proud to present Charles Turner & Uptown Swing Holiday Swinging Special on Thursday, December 12 at 7pm and 9:45pm.
This show will bring the swing and spirit of Harlem to music lovers around the world. With vibrant swing, virtuosic bebop and vital blues,Turner and his band will extend music from the swing era to the present, assuring a holiday tapestry.
Charles Turner, winner of the first 1st Annual Duke Ellington Vocal Competition in New York City (hosted by Mercedes Ellington) has taken the jazz scene by storm. Turner has held residencies, hosted, and performed at venues such as Dizzy's Club Coca Cola at Jazz at Lincoln Center, Birdland, Smoke Jazz Club and the historic Minton's Playhouse in Harlem. International performances include Pizza Express in London, Sunside Sunset in Paris, Sala Claomores in Madrid, and more venues abroad from Seoul, South Korea to Wellington, New Zealand.
Turner's sophomore album "Single & In Love," produced by Grammy award winning drummer Ulysses Owens Jr., has received critical acclaim and continues to play all across the world. A Berklee College of Music Graduate, he has extended his educational value by teaching at The American School of Modern Music in Paris, France in 2017 and 2018. He then participated in "Jazz for Young People" at JALC and conducted master classes in various high schools and universities such as N.Y.U.
Charles' passion to bring swing and jazz to listeners of all generations and backgrounds proceeds through his new band and project Charles Turner & Uptown Swing.
Charles Turner & Uptown Swing Holiday Swinging Special
Birdland Theater, 315 West 44 Street, NYC
Thursday, December 12 at 7pm and 9:45pm
$30 cover, $10 food/drink minimum per person
www.BirdlandJazz.com, 212-581-3080